Mazepin: Car performance 'irrelevant' in rookie year
Nikita Mazepin says it is "irrelevant" whether the 2021 Haas car is a good one or not as he'll be spending this season learning the ropes.
Mazepin is one half of Haas' new rookie line-up, the Russian driver teaming up with Mick Schumacher for this year's championship.
The duo have joined the team ahead of what is already shaping up to be a difficult season.
Haas struggled last year, scoring a measly three points, and the team's boss, Guenther Steiner, has already stated that Haas won't be wasting time developing this year's car.
Instead he wants the factory to focus on the 2022 car and the new aerodynamic rules.
Mazepin isn't too fazed by that.
"I'm very much looking forward to it anyway," he told The Race, "because graduating to F1, it's going to be exciting, regardless of how performant the car is.
"I think at this stage in my career now being a young driver it's irrelevant to speak if the car is good or not.
"I'm obviously aware that the team's had a difficult year. However, my focus is on getting ready for F1, the car is very different to what I'm used to. And the calendar is going to be almost double what I'm used to.
"That's the challenges that are ahead of me and that's my focus for now."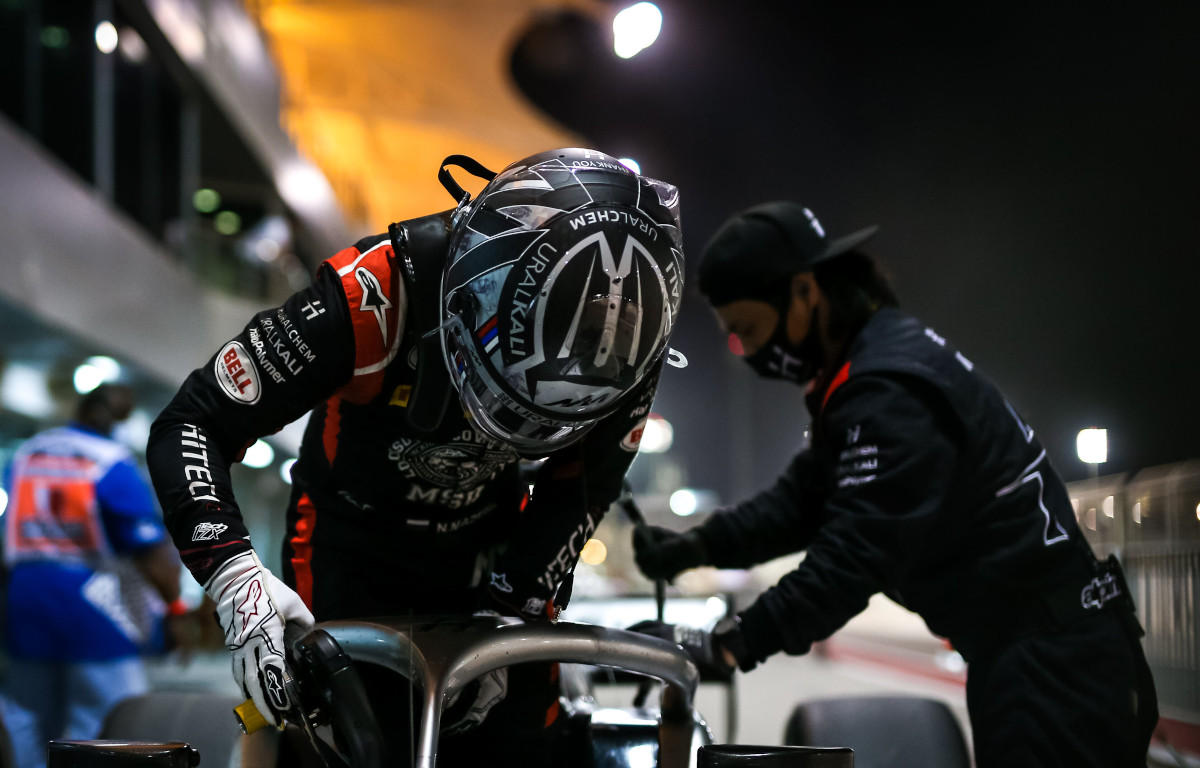 Check out the new 2021 collection on the official Formula 1 store!
This won't be the first year that Mazepin has been up against Schumacher, the two having raced one another in Formula 2 in 2019 and again in 2020.
Schumacher beat Mazepin both seasons, taking the Formula 2 title last year.
21-year-old Mazepin says his first goal this year is to beat his team-mate.
"When you're getting to F1 there's almost one shot at it, I believe," says Mazepin.
"My job is to outperform my team-mate, as always, and do the best I can. So, the pressure is still there on my shoulders.
"I believe I'm ready for F1 and I want to show it to the team, first of all.
"I'm expecting to do well in regards the potential performance and speed of the car I'll be racing. And I believe that me and my team-mate should be close within the lap times."
Follow us on Twitter @Planet_F1 and like our Facebook page.