Mazepin thinks he is 'just a carrot to be caught'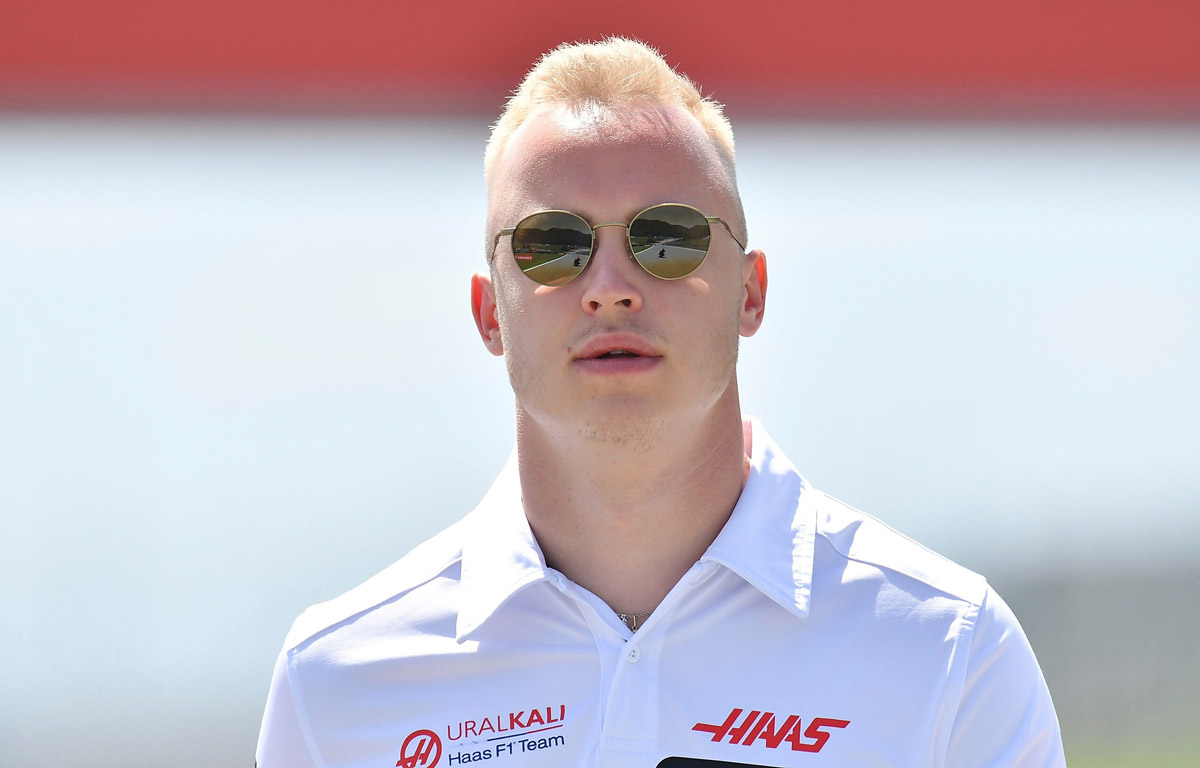 Nikita Mazepin said his "heavy car" compared to Mick Schumacher's Haas made him "just a carrot to be caught" in Styria on Sunday.
In a rather pointed message to his team after the race, in which the Russian finished last of the classified runners for the fifth time this season, he felt his machinery had left him as a "sitting duck" to those behind.
The two Haas drivers came into close contact again at the Red Bull Ring as Schumacher sent one up the inside at Turn 3, locking up and almost colliding with his team-mate, but he was eventually able to pass cleanly and finish comfortably ahead of Mazepin.
Despite a strong start, the Moscow-born driver was left frustrated that he could not keep up his early progress in Spielberg.
"I think I did a very good opening lap," Mazepin told reporters after the race.
"I was happy with my positioning. I had prepared for that in the morning to know very well where potentially there could be a bunch of cars and how to get past them."
But when he tumbled to the back of the field again and team-mate Schumacher was able to progress in the race, he took a rather thinly-veiled dig at his team and seemingly feels the young German is getting the better package within Haas.
"When you have a lot of laps, long straights and you have a very heavy car compared to the other car in our team, it's very difficult to stay ahead," he said with raised eyebrows.
"I'm not happy, but I'm just waiting for a new one to have a chance because at the moment I'm just a sitting duck.
"I do my very best at the beginning and then I'm just a carrot to be caught and unfortunately I was caught, so that is what it is."
Check out the Haas collection via the official Formula 1 store
Special delivery for Nikita Mazespin 🎁 #F1pic.twitter.com/pXH8mM99hz

— Planet F1 (@Planet_F1) June 27, 2021
After Schumacher's mother, Corinna, noticed her son had been driving with a crooked seat in his Haas this season, team principal Guenther Steiner confirmed the German would receive a new seat when it was available.
Steiner also offered a tongue-in-cheek present to his other driver in Styria – a spinning top to solidify his unwanted nickname of 'Mazespin'. While he took the joke in good humour, Mazepin went on to reveal he does not expect improvements on his car any time in the near future.
"Unfortunately not," Mazepin said when asked about new developments. "Maybe in the next six, seven races, but that's not very soon."
Follow us on Twitter @Planet_F1, like our Facebook page and join us on Instagram!