Nikita Mazepin heads to the courts in a bid to escape Canadian sanctions list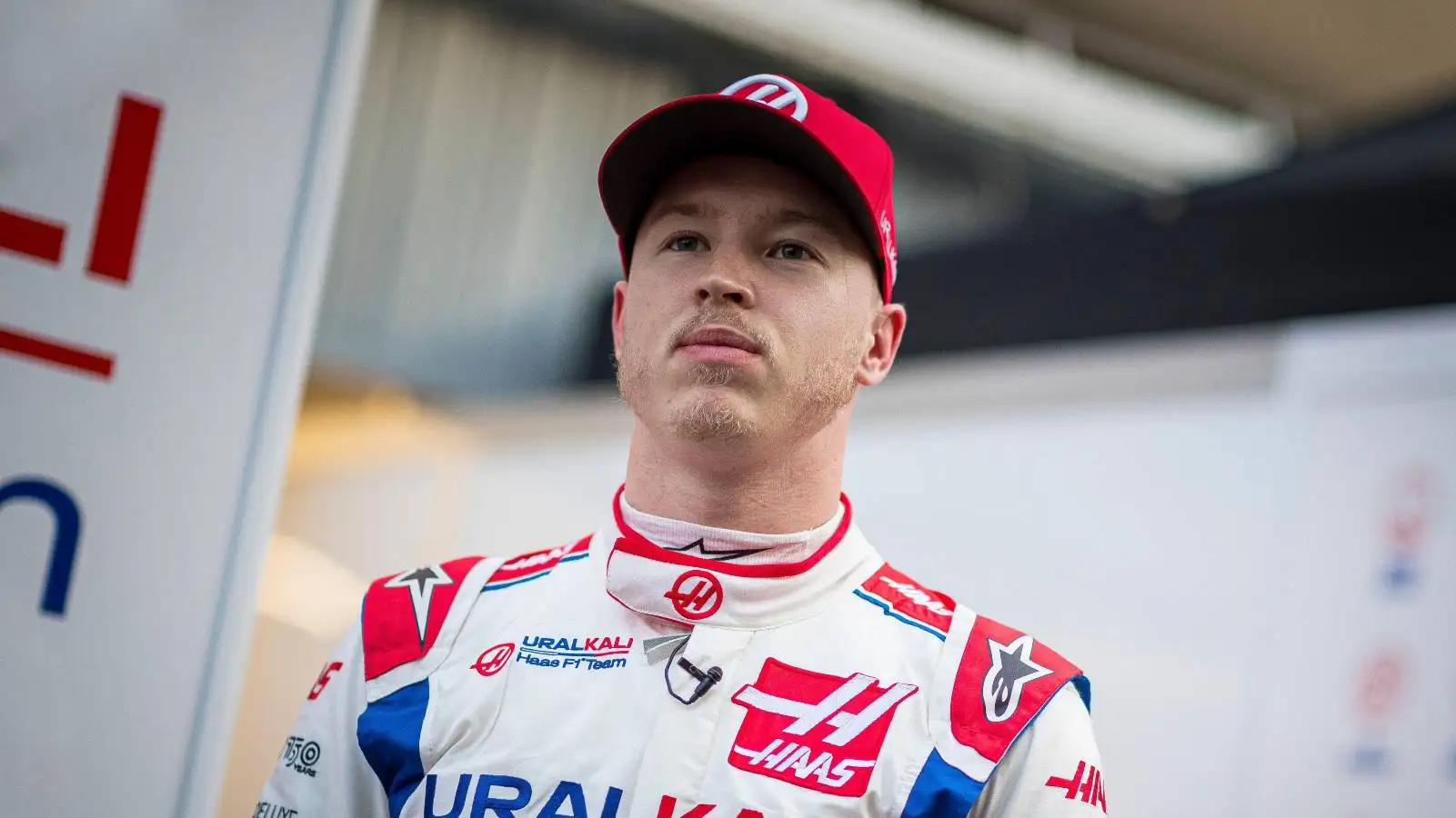 Nikita Mazepin is heading to court in Canada to attempt to have himself removed from the country's sanctions list.
The former Haas driver is the son of Russian businessman Dmitry Mazepin, who was named as one of 14 people considered to be oligarchs, family members, or a close associate of the Russian regime under President Vladimir Putin following the commencement of military operations in neighbouring Ukraine.
All 14 people were added to Canada's sanctions roster, with hundreds of individuals and organisations also added to the roster since, prohibiting financial dealings between those on the list with Canadian businesses.
According to a report in Canadian publication The Vancouver Sun, Mazepin has applied to Federal Court to direct Foreign Affairs Minister Melanie Joly to remove him from the sanctions list or, at the very least, make a decision on said application and to confirm the outcome with five days.
Mazepin is also asking the court to order 'interim relief' which would allow him to take part in racing activities in Canada. Global Affairs Canada have declined to comment on the case while the court case is being heard.
The application filed in court notes Mazepin is a "young sportsman and professional motorsport driver who is in no way involved in the aggression suffered by Ukraine," and is not engaged in any economic sectors providing substantial revenue to Russia.
What racing options does Nikita Mazepin currently have?
Having become an F1 driver with Haas in 2021 as the Mazepin-led Uralkali potash fertiliser company became the title sponsor of the American team, Mazepin was unceremoniously dropped at the start of 2022 when the news broke of Russia's invasion of Ukraine.
With the FIA introducing measures to effectively ban Russian racers from all their racing categories, unless the driver was willing to sign a neutrality agreement effectively denouncing the actions of their country and race under a neutral racing licence, Mazepin's options were limited. Added to that were the economic sanctions levied against Russian businesses and oligarchs, including Mazepin, with the EU's sanctions blocking Nikita's racing activities further.
However, interim relief in EU courts have since allowed him to resume racing in the EU, while he also raced in the Asian Le Mans Series with 99 Racing during the winter – all rounds taking place in the Middle East.
With Mazepin chasing a return to F1, his Canadian court application makes his case 'urgent' as he seeks to engage in team negotiations for next season. If he is unable to take part in F1 next year, he claims that "it will be extremely difficult — if not impossible — for him to be recruited again as an F1 driver or as a driver in other motorsport championships."
Mazepin requested an Access to Information confirmation for the rationale behind his inclusion on the Canadian sanctions list, but was 'unsuccessful'.
In December, an application to be taken off the sanctions list was not responded to by the Minister, leading him to argue that the Minister failed to 'observe the principles of natural justice by not providing him an opportunity to be heard on the listing decision and failing to provide him with reasons for the sanctions.'
Daniil Kvyat and Robert Shwartzman hand in their Russian licences
While Mazepin has fought to be permitted to race in different territories around the world, Russian-born Daniil Kvyat has largely succeeded in re-establishing his racing career. Having moved to Italy during his childhood to pursue his racing career, Kvyat has successfully switched to an Italian racing licence and, having been confirmed in the FIA's World Endurance Championship with a Prema LMP2 entry, has presumably signed the FIA's driver commitment form to denounce Russia's actions.
In early 2022, Kvyat argued against the bans being placed on Russian athletes by various sporting bodies, saying, "Sport should remain outside politics, and disallowing Russian athletes and teams from participating in world competitions is an unfair solution and goes against what sport teaches us in principle: the unity and peace.
"'I really hope for a peaceful solution to this situation in Ukraine, and that we can all live in peace."
Ferrari junior Robert Shwartzman, a dual-citizen of Israel and Russia, also gave up his Russian racing licence, and is continuing his career under the Israeli flag.
PlanetF1.com recommends
Nikita Mazepin cleared to race in Europe, 'looks forward to rejoining the sport that I love'
Return of Nikita Mazepin? Family reportedly 'ready to invest' in new F1 team
Nikita Mazepin won't adopt different flag to boost F1 return hopes