Mazepin's disastrous debut ends with lap 1 crash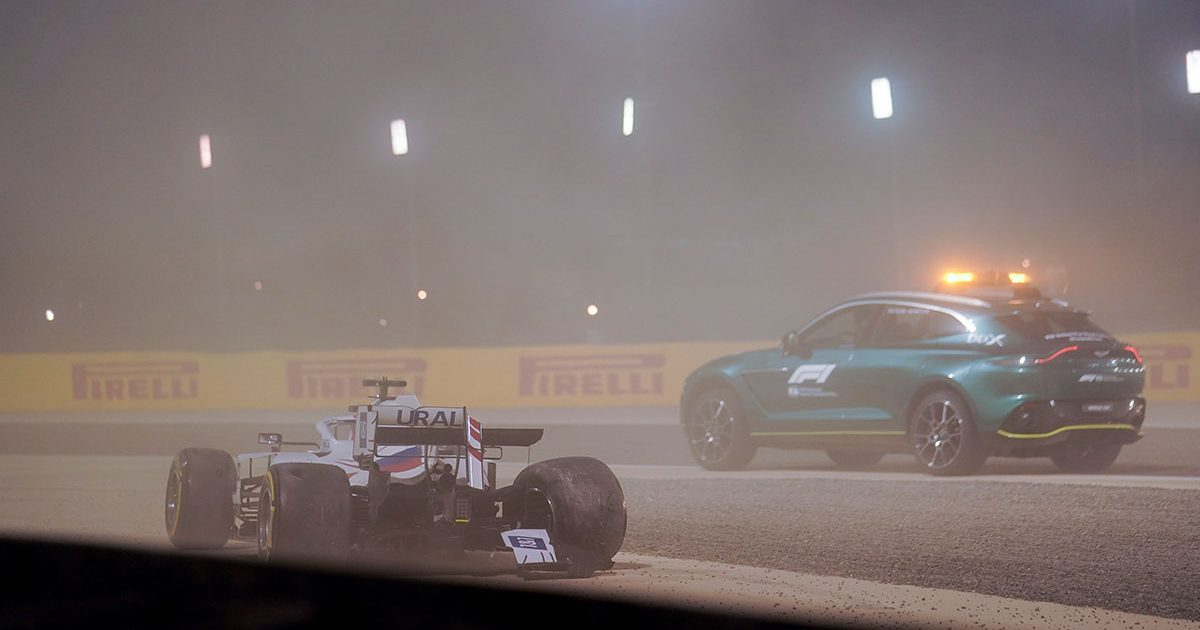 Nikita Mazepin's first race in Formula 1 lasted all of three corners, with the Haas driver crashing into the barriers on the first lap.
The driver, who has arrived from Formula 2 since the end of last season, went into the race starting P19, after finishing bottom of Q1, but was given a slight reprieve after Sebastian Vettel's five-place grid penalty.
It was certainly not the start he wanted to his F1 career, though, as Haas' new man lost complete control of his car, not in contact with any other driver, and flew into the barriers just three corners into the Bahrain Grand Prix.
That, unsurprisingly, was therefore the end of his race, and the Safety Car came out for the first time in the 2021 season before the rest of the grid got back underway with Max Verstappen still leading the way.
seguro Grosjean y Magnussen riendo de lo lindo viendo la salida de Mazepin 😂 😂 😂#BahrainGP
pic.twitter.com/Nb9eWfYxFg

— 𝕃𝕦𝕚𝕤 𝔽𝕕𝕠 (@zubbex) March 28, 2021
Check out the Haas collection via the official Formula 1 store
The incident in the race came at the end of a difficult weekend for Mazepin, who spun twice in qualifying on Saturday evening, the reason of which was a brake by wire issue.
After qualifying, he said: "I had an issue with brake by wire. I locked up on the rears, I'm not sure why, at Turn 1.
"The pedal just went long. We need to look into that. Something that I didn't really expect and shouldn't happen. I've never had it driving in the test before or free practice. Hopefully that won't happen tomorrow."
Mazepin has been a man well discussed since his arrival from F2, given both his on and off track behaviour.
His new team-mate with Haas, Mick Schumacher, even revealed earlier this week that when he was younger, he was warned about the "aggressive" style of driving which the 22-year-old has.
Follow us on Twitter @Planet_F1 and like our Facebook page.