F1 'attention-grabbing' with 'bad boy' Mazepin
Guenther Steiner says radio messages criticising Nikita Mazepin are "attention-grabbing" by F1, and has defended his driver's Portuguese GP penalty.
Haas rookie Mazepin has yet to walk away from a grand prix weekend without a barrage of complaints against his name.
At the Bahrain GP, which ended with a spin and a crash, he was criticised for jumping the queue in qualifying with a similar complaint levelled three weeks later at Imola.
As for Portimao, it was again in qualifying where it started, branded a "f***ing idiot" and a "dumbass" by Nicholas Latifi who felt Mazepin had blocked him.
Just over 24 hours later, Sergio Perez called the Russian rookie a " f***king idiot" too when he ignored blue flags and held up the race leader. Mazepin was handed a five-second penalty for that.
Steiner feels broadcasting messages that are critical of Mazepin is a "little bit attention-grabbing" by F1.
He said: "What is said in race circumstances, when you go 300kmph, you are not going to say 'this guy was not very nice', you will call him something else. Who wouldn't?
"We all know Nikita was made the 'bad boy' a while back so for sure F1 always broadcast the comments about him because [people] like to listen to it.
"If they broadcast nice and sweet things said about other people then nobody would care so I think it is a little bit attention-grabbing from their side, but we are part of the racing show business so it is part of it.
"I don't think it affects him. I wouldn't like what people say about me but if it affects you, you shouldn't be doing this job, do something different if you are a bit scared."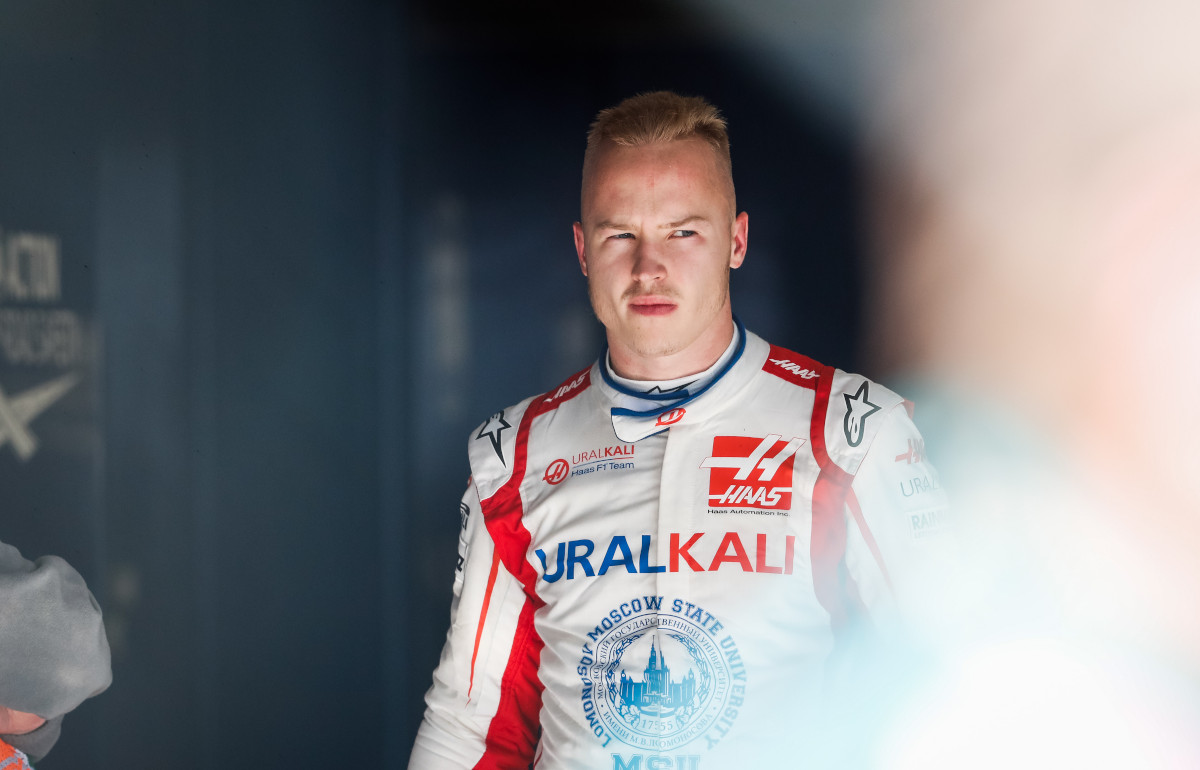 Check out the Haas collection via the official Formula 1 store
Steiner added that Mazepin's penalty for ignoring the blue flags and holding up Perez wasn't entirely fair on the driver.
"I think his blue flag light came on very late," the Haas team boss said as quoted by GPFans. "[Perez] was already past when the light came on.
"We also need to improve our communication when we are coming out of the pits and someone is coming. It was not intentional and nothing bad happened in the end but it never looks good.
"The five seconds today didn't make a big difference in the end. He spoke to Checo, he apologised to him and it was a genuine mistake.
"These things happen and the good thing is no one was damaged. Yes, Nikita had the added five seconds but it didn't change anything."
Follow us on Twitter @Planet_F1 and like our Facebook page.