Nikita Mazepin has hit back at Lewis Hamilton's suggestion that Formula 1 has become a "billionaire boys' club".
Seven-time World Champion Hamilton's rise through grassroots motorsport has been well documented, with father Anthony having to work several jobs in order to fund his son's early career.
Hamilton added that he feels drivers from a working-class background like himself can no longer afford to enter into a motorsport career – saying that he doesn't think he would be able to make it to Formula 1 if he started his career all over again today. 
With Mazepin being one of several drivers having support from wealthy backgrounds – from his father Dmitry in this case – his path to Formula 1 has arguably been made smoother due to the financial backing he can bring to a team.
However, the young Russian feels he, Hamilton and every driver on the grid has had to have financial support to make their way through the ranks.
"Every new driver in Formula 1 has received support from sponsors," Mazepin stated to sports.ru when asked about his privilege of having a billionaire parent to help fund his sporting career.
"Some are the makers of energy drinks, one is the richest man in Mexico – these are all people who are on the grid today that we could all talk about as well.
"[Hamilton and I] have always had a very correct relationship. We haven't communicated much, but in the paddock everyone is very polite so I don't feel anything negative."
The Russian rookie has drawn the ire of multiple drivers in his short time in Formula 1 so far, be it through obstructing them during practice sessions, not moving out of the way for blue flags quickly enough and, most recently, for a defensive move on team-mate Mick Schumacher that had the German questioning whether or not he was trying to kill them both – which Mazepin has since dubbed "a misunderstanding".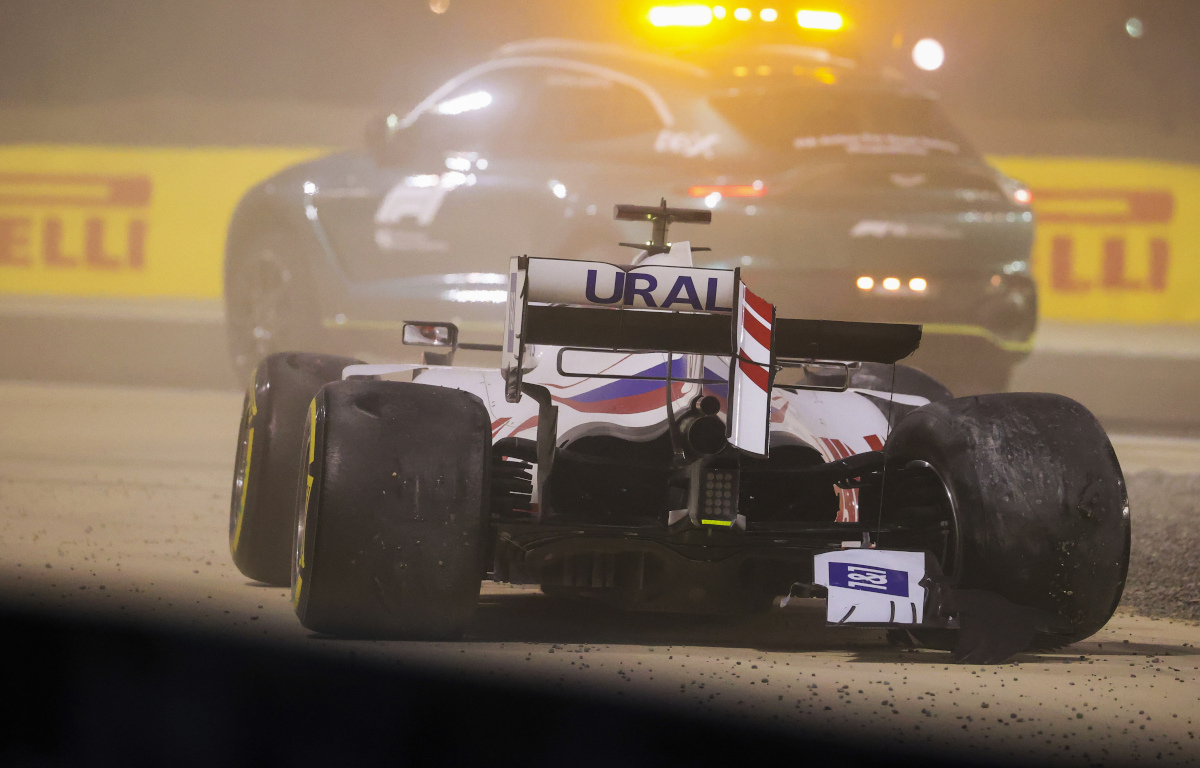 Check all the latest 2021 teamwear via the official Formula 1 store
One driving colleague to come to his defence, however, has been Lando Norris. The Brit spoke on one of his live streams after the Bahrain Grand Prix about Mazepin's troubles during his debut weekend.
After explaining how the dirty air in front of the Russian helped cause his spin at the start of the race, along with an over-correction on the steering wheel, Norris pointed out that people commenting on his stream hadn't been as critical of Schumacher after he went too deep and spun out at the following corner.
"My manager, who used to work with Lando, sent me that video," Mazepin added. "I think [Norris] has also found himself in difficult situations in his career.
"During the stream, he simply disagreed with those who joined in on the hate about me. I have to say I was really happy about that – I have always had a good relationship with him."
When speaking about his time in F1 so far, he feels he gets on well with his fellow drivers off track, despite their early criticism of his driving on the circuit so far.
"Due to Covid, the F1 teams are stuck in these bubbles so I've actually seen and talked with very few people," said Mazepin.
"Of the drivers I have seen, I have very good relationships with all of them. I would especially point out the older generation such as Alonso and Vettel. Very nice men.
"I remember seeing them as a child as superheroes and now I see they are very open and down to earth."
Follow us on Twitter @Planet_F1, like our Facebook page and join us on Instagram!