Mazepin calls on F1's values to be evaluated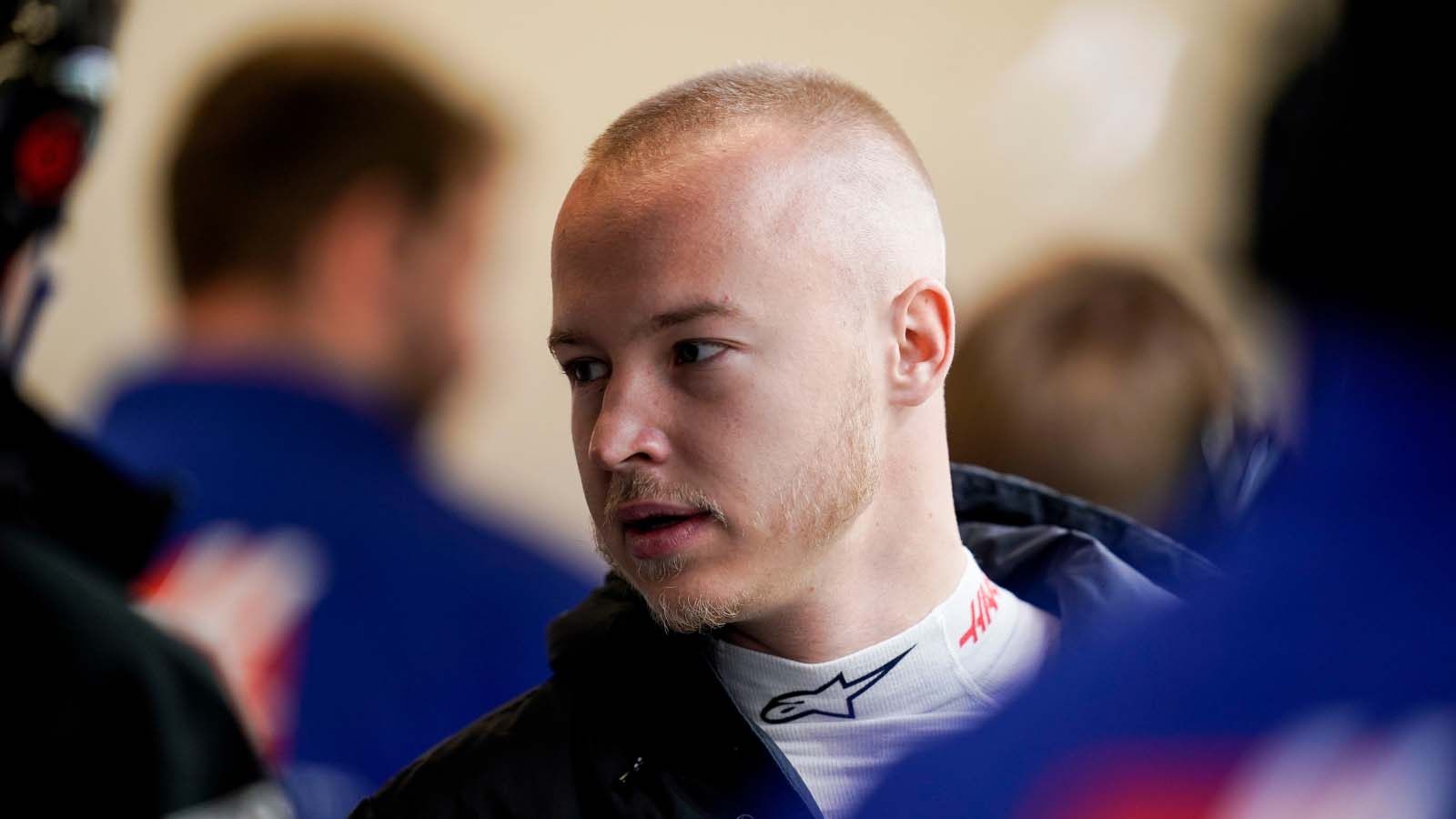 Nikita Mazepin called for a reassessment of Formula 1's values following the Haas-Uralkali disagreement over sponsorship money.
Ahead of the 2021 season, Haas agreed a deal which saw Dmitry Mazepin's Uralkali firm become their title sponsor, while Dmitry's son Nikita Mazepin joined their driver line-up alongside Mick Schumacher.
However, due to the conflict between Russia and Ukraine, Haas and Uralkali severed ties prior to the 2022 season getting underway, with Nikita Mazepin also dismissed by Haas, though the Russian native can continue in Formula 1 as a neutral racer and was willing to do so.
For Haas though the continued dispute is with Uralkali, with Haas recently rejecting the claim by Uralkali that they were owed $13million [£9.95million] for money already paid to them this season.
On top of that, Haas reportedly demanded $8.6million [£6.55million] in compensation from Uralkali for 'loss of profit' as part of their unilateral termination of their contract.
Nikita though feels that if a team, to his mind, is intent on keeping sponsorship money but not honouring their part of the contract, then Formula 1 must take a long look in the mirror.
Speaking to CNN's Quest means business programme, quoted by Motorsport.com, Mazepin, when asked if his political neutrality over the conflict could harm his F1 comeback hopes, said: "Everybody has a right to speak or not to speak and the FIA, the highest governing body, has enabled me to compete as long as I'm neutral.
"But I would say the biggest issue here is coming back to the sport where teams are allowed to be keeping sponsorship money without fulfilling the contract. And even asking for more, even though they say they don't want money from Russia. So I'm not sure, but the sport values need to be evaluated for me after this."
As for his own personal future in Formula 1, Mazepin said that while he has "unfinished business" in the series and wants to return, his prospects remain unclear.
"It's difficult to say at this moment in time, because I'm very wary that my issue is that I've lost a job," he said.
"I was trying to get to F1 for 17 years and then I eventually got there. But it's a very minor issue if you compare to the big things that are going on in the world right now.
"Of course, I would love to get back to the sport. I feel that I've got a lot of unfinished business there. But I need to wait until things cool down. And I don't even know who I can get back to because, you know, Haas has obviously done what they did with playing not the cleanest game, in my opinion. But it's different for me."