'Streets will never forget' Mazepin's fastest lap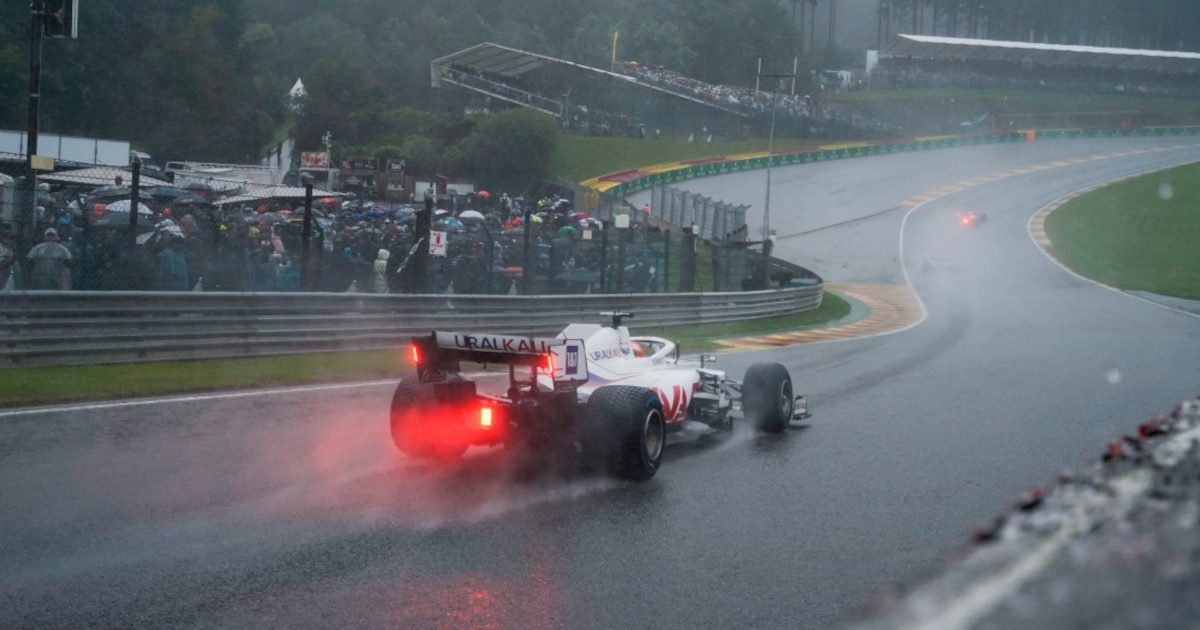 On a day of strange occurrences, Nikita Mazepin's inaugural fastest lap for a F1 race was lost in the rain at the Belgian Grand Prix.
Haas, though, took note.
Sunday's Belgian Grand Prix will go down in Formula 1 history books as the shortest race ever, the drivers putting in a formation lap followed almost two hours later by two full laps behind the Safety Car.
It was enough to declare a classification with Mazepin P17 on the day and his team-mate Mick Schumacher P16.
Nothing earth-shattering there for the Haas team.
But, looking at the finer details of the grand prix, a 3:18.016 behind the Safety Car meant Mazepin clocked the fastest lap time of the race.
Unfortunately for the Russian driver, he was not awarded a point for it as he was outside the top ten.
The streets will never forget #HaasF1 #BelgianGP pic.twitter.com/DHj33XOTbD

— Haas F1 Team (@HaasF1Team) August 29, 2021
Check out the Haas collection via the official Formula 1 store
Mazepin's fastest lap time was anything but a fast time, over a full minute slower than his qualifying time from Saturday.
That, though, had been set in better conditions with a lot less water on the track.
Speaking about his day, the Haas rookie backed Formula 1's decision not to actually race, saying visibility even at the slow speeds behind the Safety Car was non existent.
"It could have gone many different ways," he said.
"When there's so much water on the track, the visibility – at least from where I was starting, it was very difficult to see.
"We weren't going that fast behind the Safety Car, but you just weren't sure where the car in front of you was, I just had to try and always keep my distance before the rain settled in the air.
"It wasn't the best day for us, but I can imagine for the fans it was even more difficult. I could see that some of them didn't even have umbrellas. With the amount of water falling today they must be soaking wet – but thanks to all who stayed.
"I had a race end prematurely in Hungary, our race today had a premature end, but at least we're on a triple-header stint this time with Zandvoort and Monza coming our way. I'm hoping for good races."