Nikita Mazepin fighting to overturn UK sanctions in pursuit of F1 2024 return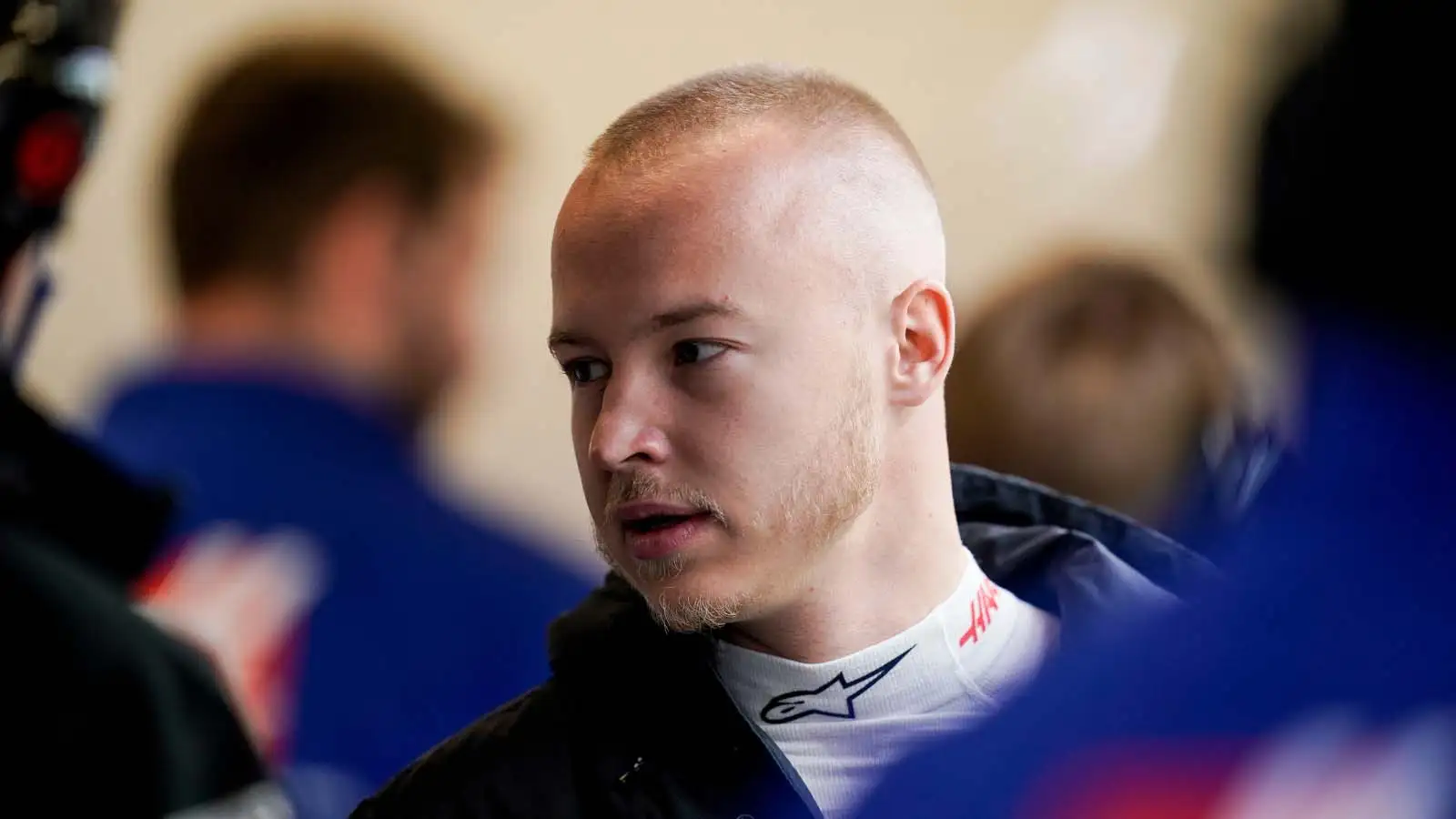 Former F1 driver Nikita Mazepin is attempting to overturn British government sanctions imposed on him last year as he bids to resurrect his racing career.
Mazepin was dropped by Haas during last year's pre-season testing, the team also cutting ties with their Russian sponsor Uralkali which is owned by the driver's father, Dmitry Mazepin.
In the ensuing months following Russia's invasion of Ukraine, both Mazepins had sanctions imposed on them while motorsport's governing body, the FIA, also banned Russian drivers from competing in FIA-sanctioned events.
Sanctions were imposed by Britain, Canada and the European Union.
Mazepin is now heading to court in a bid to have the sanctions overturned as he wishes to return to the Formula 1 grid in 2024.
Barrister Rachel Scott, representing Mazepin, told the British courts in a written document that the Russian driver wants his challenge to be heard as a matter of "urgency" in order to begin negotiating a comeback.
The Daily Mail reports that Scott added: "The UK sanctions to which he has been made subject, alongside the imposition of restrictive measures at EU level, effectively ended his racing career.
"He missed the 2022 season and, almost certainly, the 2023 season and, whilst those sanctions are in place, no Formula 1 team will take him on as a test, reserve or full driver.
"The claimant will, in effect, be unable to negotiate a place on a Formula 1 team for 2024 unless he is free to travel to and from the UK to attend negotiations at teams' bases in the UK, bearing in mind that seven of the ten teams are based in the UK.
"Negotiations to join a Formula 1 team usually begin in May or June of the previous year. Thereafter he must be able to enter the UK, not just for the British Formula 1 race, but for briefings, ergonomics design work, training and attending the team's base."
A judge is due to oversee a further hearing in London in June.
PlanetF1.com recommends
Sergio Perez told to become Nico Rosberg and 'get under Max Verstappen's skin'
Competition: Win a brand-new PlayStation 5 with On Track GP!
Mazepin is also challenging the EU and Canadian sanctions with the 24-year-old recently declaring he is "ready" to return to F1.
"I really hope I will have the opportunity to return to Formula 1, but today it looks quite difficult," he added to Tass news agency.
"If sanctions are lifted and things are not as they are now, then I am ready.
"I have a lot of legal colleagues who are working to give me the opportunity to return to the sport, but at the moment there is no great success."
He added: "We're working on the European Union, Great Britain, Canada. If I'm not mistaken, I am even under sanctions in Montenegro. I've never been there and there are no races there.
"You know, there is a contagious effect with sanctions – someone introduces it, others introduce it too. So we are trying to justify with lawyers that this should not happen to athletes."