Steiner: Mazepin's Haas future 'needs to be resolved'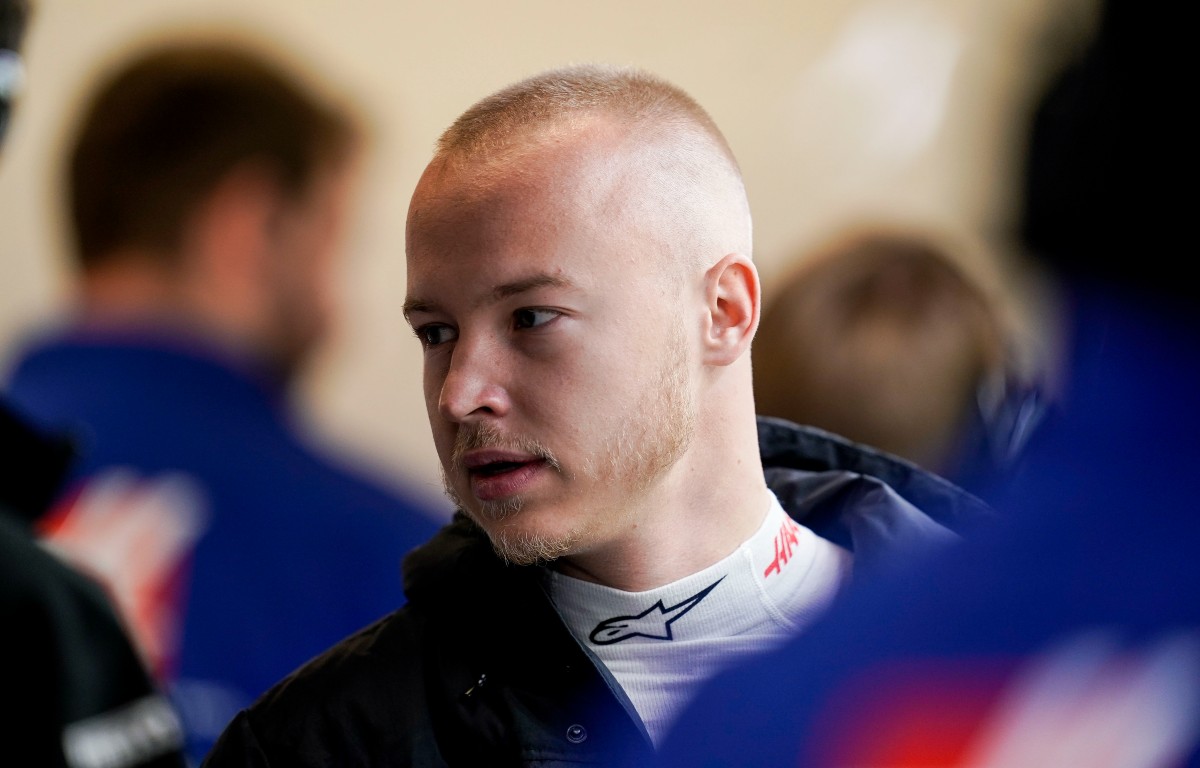 Haas team boss Guenther Steiner admits the future of their driver Nikita Mazepin is an issue that must be "resolved".
The Russian invasion of Ukraine forced Formula 1 into crisis talks with team bosses on Thursday night as the fate of the 2022 Russian Grand Prix was discussed.
Sebastian Vettel had offered the fiercest opposition, stating he would boycott the event if it went ahead.
In football, the UEFA Champions League final, which had been set for the Russian city of St Petersburg, has been relocated to Paris.
But while the conflict has rocked Formula 1, arguably an even greater impact has been felt at Haas with their primary sponsor being Russian company Uralkali, while Nikita Mazepin, son of Uralkali's owner Dmitry, races for the team.
Haas have removed the Uralkali branding and Russian flag-style colour scheme from their livery for the final day of the Barcelona test – and as for Mazepin's future in their line-up, that is something Steiner says needs sorting out.
But since there are "governments involved", he explained the situation is beyond his control currently.
"It needs to be resolved," said Steiner of Mazepin's future, quoted by the BBC's Andrew Benson.
"There are governments involved and I have no power over them and we need to see how the situation develops in Ukraine."
Of course, with a vital source of funding for Haas now at risk, it raises doubts over whether the team could continue in Formula 1.
However, Steiner has made it clear Haas' future in the series is not on the line.
"The team are not affected by this," he affirmed. "I spoke to them yesterday and told them there is nothing to worry about."
Steiner added that in changing their livery for the final day in Barcelona, Haas "took the right decision to send a message to everyone".
The call was made after consultation with Uralkali, Steiner confirmed, while he also received the all-clear from the team's owner Gene Haas to strip the Uralkali branding off the VF-22 and the team trucks.
It has not, though, been removed from the clothing of team personnel.
"Oh, for sure, I wouldn't do this without talking to Gene, he owns the team," Steiner confirmed, quoted by Motor Sport Magazine.
"I spoke with the board of Haas Automation, I spoke with the sponsors, it was taken in unison all together."
Mazepin, 22, had been due to speak to the media in Barcelona on Friday, but Haas decided to withdraw him from those duties.
He did, though, tweet about the situation, explaining that since most of what is happening is out of his control, he is choosing to focus on what he can control, referring to the on-track work.
"To my fans and followers – it's a difficult time and I am not in control over a lot of what is being said and done," said Mazepin.
"I'm choosing to focus on what I CAN control by working hard and doing my best for my team. My deepest thanks for your understanding and support."