Mazepin won't give in to critics, here to stay
Nikita Mazepin says he will not "start to panic" about his F1 future but feels his Haas team-mate Mick Schumacher has advantages he will never know.
Haas have gone with an all-rookie line up for this year's championship, signing Mazepin as Schumacher's team-mate.
Both rookies have yet to get off the mark, Mazepin failing to finish in Bahrain where Schumacher was last, while the team-mates were the final two classified drivers at the Emilia Romagna Grand Prix.
But while Schumacher left Imola to spend time with Ferrari, driving an SF71H around the Fiorano circuit, Mazepin headed home to use his own simulator given Haas do not have one available for the drivers.
Conceding that will have an impact on his preparations for the next race, the Portuguese Grand Prix, the Russian driver acknowledges Schumacher, as a member of Ferrari's young driver academy, has access to tools Mazepin does not.
Gazzetta dello Sport quotes him as having told Russian broadcaster Match TV: "My preparation for Portimao will not be easy – we don't have a simulator at Haas and therefore we have to use those that most professional drivers have at home.
"On the other side, perhaps Mick will have permission to use the Ferrari simulator. Being part of their academy, he will have advantages unknown to me."
Mazepin admits things like that are making life a bit harder for him, but says he always expected it would be tough getting used to life in Formula 1.
"F1 is surprisingly intense for me," he said. "Of course I imagined it, even if I didn't expect such frenetic qualifying.
"Everyone looks at you and every misstep has its consequences.
"But when I lower the visor, I just think about racing. It's very important to keep learning.
"I'm pretty sure I'll be in this paddock for at least a few years. I won't start to panic."
Mazepin's future at Haas is guaranteed for the foreseeable future given his billionaire father, Dmitry Mazepin, through his Uralkali company has invested millions in Haas.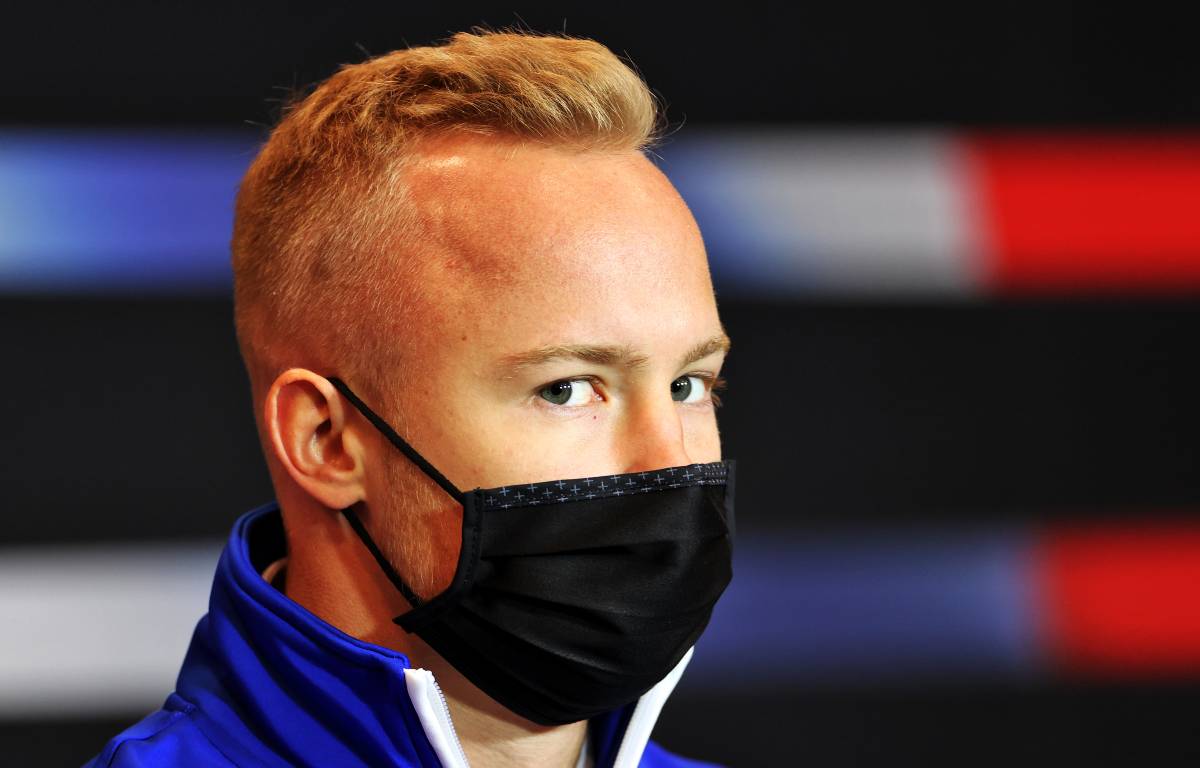 Check all the latest 2021 teamwear via the official Formula 1 store
That means whether or not he is on the grid in 2022 will depend on Mazepin.
While some F1 fans have made it clear they do not want him around after his deplorable off-track actions last year, the 22-year-old says he is not going anywhere.
"I will not be influenced by the paddock," he said. "I want to stay there for many more years."
Follow us on Twitter @Planet_F1 and like our Facebook page