Mazepin hopes for an offer from 'better team' eventually
Nikita Mazepin is "absolutely not" trying to cultivate a "tough dog" persona in F1, and hopes to one day step up to a "better team".
Mazepin arrived on this year's Formula 1 grid under a cloud of controversy.
Not only was he at the heart of an abhorrent video but his on-track antics at the 2020 Formula 2 finale had also caught the eye of his new rivals, Daniel Ricciardo saying the Russian driver's double moves crossed the line.
As the social media tag #SayNoToMazepin gained momentum, Haas vowed to stand by their rookie and also to educate him.
And while Mazepin has avoid off track issues since teaming up with Haas, on the track he has earned the ire of at least half of the grid, if not more.
He however, insists he is not trying to be Formula 1's newest bad boy.
Asked by Auto Motor und Sport about the criticism he often faces, he said: "I don't feel it at all.
"Of course, there was justified criticism of what happened before the season. Some people already had their preconceived opinions. But you have to stay true to yourself.
"You always learn and develop. I was just a teenager. I'm here in this paddock to make my team and my father proud."
As for whether he is deliberately trying to cultivate a bad boy image, he replied: "Absolutely not.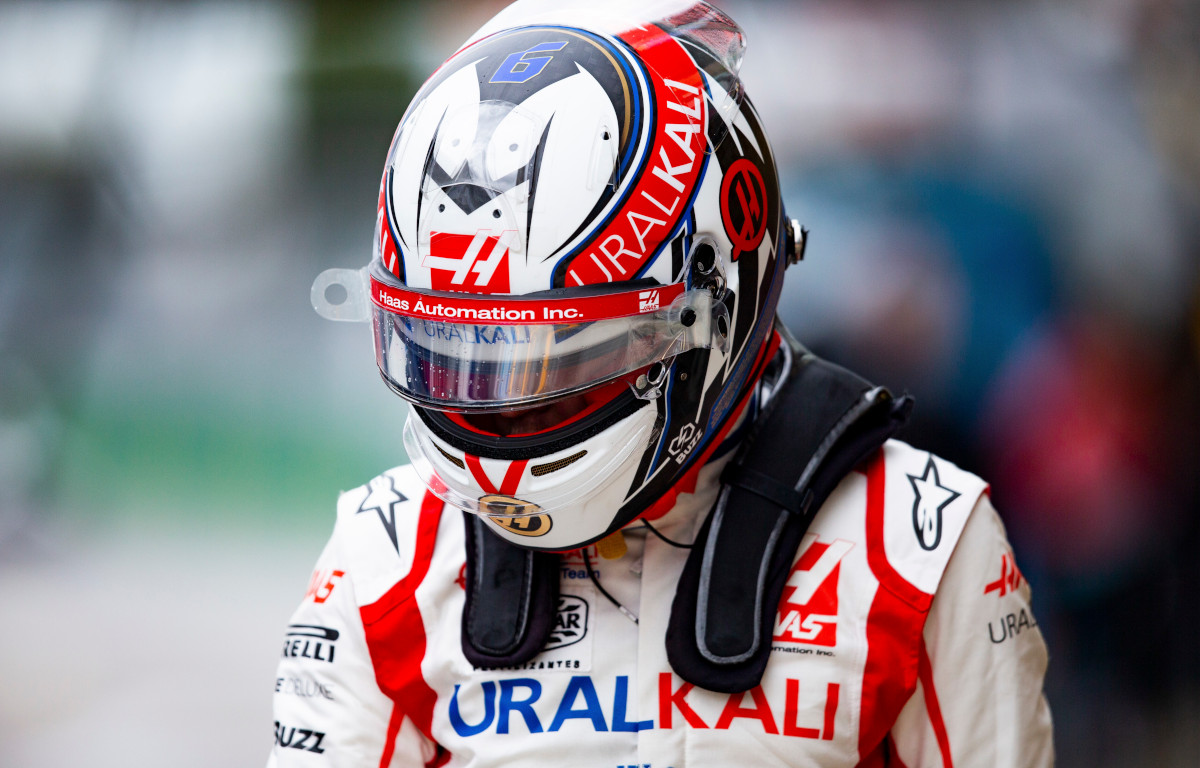 "Maybe sometimes it comes across that way when you're on the track fighting against much faster cars with inferior material.
"You try everything to get a point for the team somehow. Sometimes I make mistakes, I analyse that and try to do better next time. But I certainly don't try to be the bad boy on purpose."
In fact what he wants most is to be liked, at least liked enough by the teams that when the moment arises he will be offered a promotion up the grid.
Honing his craft at the back of the grid, Mazepin P21 in the Drivers' Championship, he denied that his time at Haas meant he was able to fly under the radar.
Instead he feels he is very much in the spotlight, just one that shines on those at the back.
"I wouldn't say that I'm not in the limelight," he said. "It's rather the opposite.
"When you come to Formula 1, you can't choose your car anyway.
"For me, it was important to reach Formula 1 in the first place. Hopefully I can help to make the team better.
"And maybe I'll get an offer from a better team at some point."
Mazepin will remain with Haas next season, confirmed as Mick Schumacher's 2022 team-mate.
Mazepin's US GP highlights extent of Haas' struggles
Nikita Mazepin's United States Grand Prix show Haas are not only struggling to build a fast car, but a functional one too.