'Very harsh' lessons prompted Mazepin's charity push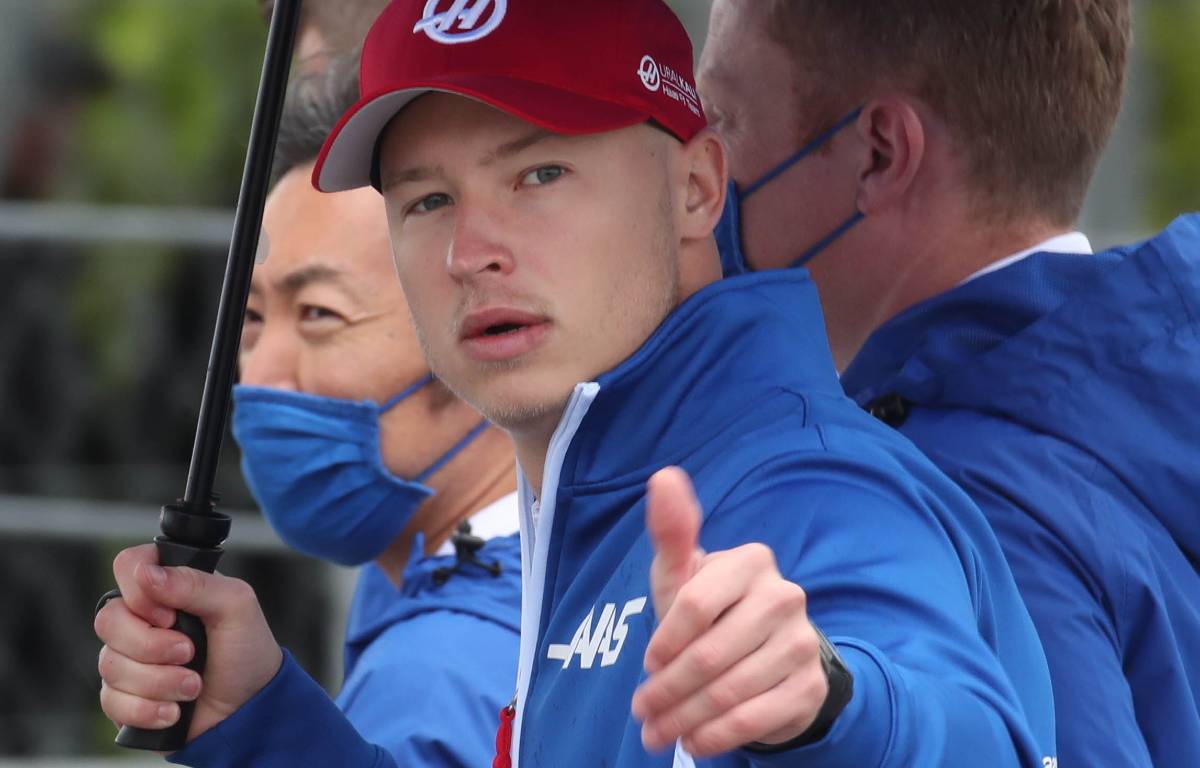 Nikita Mazepin says some "very harsh" lessons learned in his early days as a Formula 1 driver meant he broadened his horizons beyond the sport.
The Moscow-born racer quickly alienated F1 fans soon after the announcement that he would compete for Haas in the 2021 season when he uploaded – and swiftly deleted – an offensive video to social media that showed him groping a woman.
Despite apologising and expressing regret, from there it was always going to be a very long way back for Mazepin to ever win any popularity contests in the wider F1 community.
But there have been attempts by the 22-year-old to show the more positive side of his character, especially when it comes to charity initiatives.
At the Russian Grand Prix last year, he invited a young fan named Makar into the Haas garage having joined the board of the Podarok Angelou Foundation, a charity that works with children suffering from cerebral palsy.
Mazepin pledged to double the total amount raised by a fundraising push during September 2021 as part of his commitment to the cause.
But he admitted such a venture may never have happened but for learning some "very harsh" lessons, in relation to what had happened away from the F1 circuit.
"It certainly, in a very harsh way, enabled me and pushed me to look into areas to consider areas I perhaps would have not focused on previously," Mazepin told GPFans.
"For me, racing was always about working in the team, working with people and making fast laps and ultimately getting the best set-ups.
"I never looked outside of the box and the thing I did with Makar in Sochi, I've joined the board of that charity foundation. I probably would have not looked into that because my massive priority was to get to Formula 1 and then stay here.
"I was always very worried and scared to lose the energy and think for things that can be done later. That actually the best time to act is now, as we saw last year with a lot of matters that are nothing about racing, that are actually about making the world better and everything happens for a reason.
"It still downs me that I had to learn it that way, but I probably would have not met Makar if it didn't happen and seeing his little smile on his face definitely says that if it had to happen like that in my life, then let's make the most out of it and make the world better and make sure people don't learn it the way I did."
Were the odds stacked against Mazepin in 2021?
Alexey Popov believes that the odds were stacked against Nikita Mazepin last season.