Mazepin: Made mistakes, but trying to be better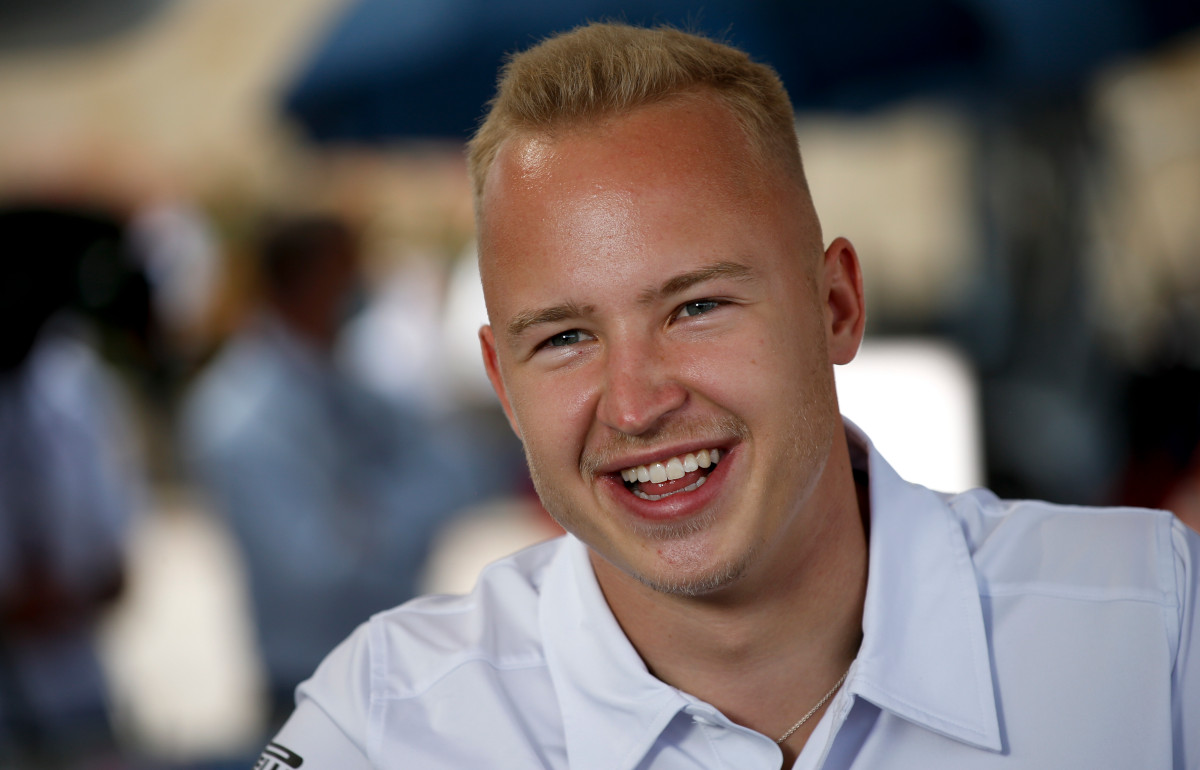 Arriving on the F1 grid under a cloud of controversy, Nikita Mazepin says people who believe he is a bad boy have a "totally irrelevant" opinion.
Mazepin stepped up from Formula 2 to Formula 1 this season, signed by the Haas team with his father's Uralkali company investing in the team as their title sponsor.
However, even before his first grand prix, the Russian driver had earned the ire of F1 fans as the result of a controversial video, the hashtag #SayNoToMazepin doing the rounds.
A spate of spins his debut race didn't help his cause while more mistakes, and several incidents with other drivers, have seen 22-year-old branded F1's newest bad boy.
Mazepin concedes that yes he has made mistakes, but he is learning.
"It's difficult to say," he told Gazzetta dello Sport when asked if his image is deserved. "Everyone has an opinion about everything.
"99 percent of the people who talk about me do so based on what they see on TV or social media, they've never met me. Their opinion is totally irrelevant to me.
Big shift from the team calls for a big thanks 🤜🤛

Nice work @nikita_mazepin #HaasF1 #StyrianGP pic.twitter.com/VvNddpraf6

— Haas F1 Team (@HaasF1Team) June 28, 2021
"I was lucky enough to grow up in a family where we are very close, with my father and other people with whom I have lived all these 22 years. Theirs is the only opinion that matters to me.
"I've made mistakes and I'm still making them, as we all do, and the good fortune I mentioned earlier is that when I do, I get a slap on the wrist and I'm told not to do it again. So I learn and improve.
"I'm sure I can always say I'm better than I was yesterday."
As for his mistakes on the track, the driver shown the black-and-white flag in Russia for blocking Yuki Tsunoda and then annoying Lewis Hamilton one race later in Turkey as he held him up despite waved blue flags, the Haas rookie said: "I'm a human being and I make mistakes, I spin, I crash, I fail a lap. I'm working to grow…"
Mazepin concedes life in Formula 1 is not quite as easy as he thought it would be.
The driver's first experience in Formula 1 was in a Mercedes F1 car, Mazepin going through an intensive test programme in a two-year-old Mercedes.
That saw him go from driving the best car on the grid to the worst.
"Definitely yes," he replied when asked if F1 was more difficult than he expected.
"I had some very encouraging tests before the season. Then it started, with the development problems we all know.
"Beginnings in Formula 1 inevitably bring your confidence down, and it takes a while to build it back up.
"It's definitely harder, but it's life that's hard."
Groundhog Day for Haas at US Grand Prix
Another race closer to the end of the season for Haas.