Mazepin hails Netflix's impact on 'robotic drivers'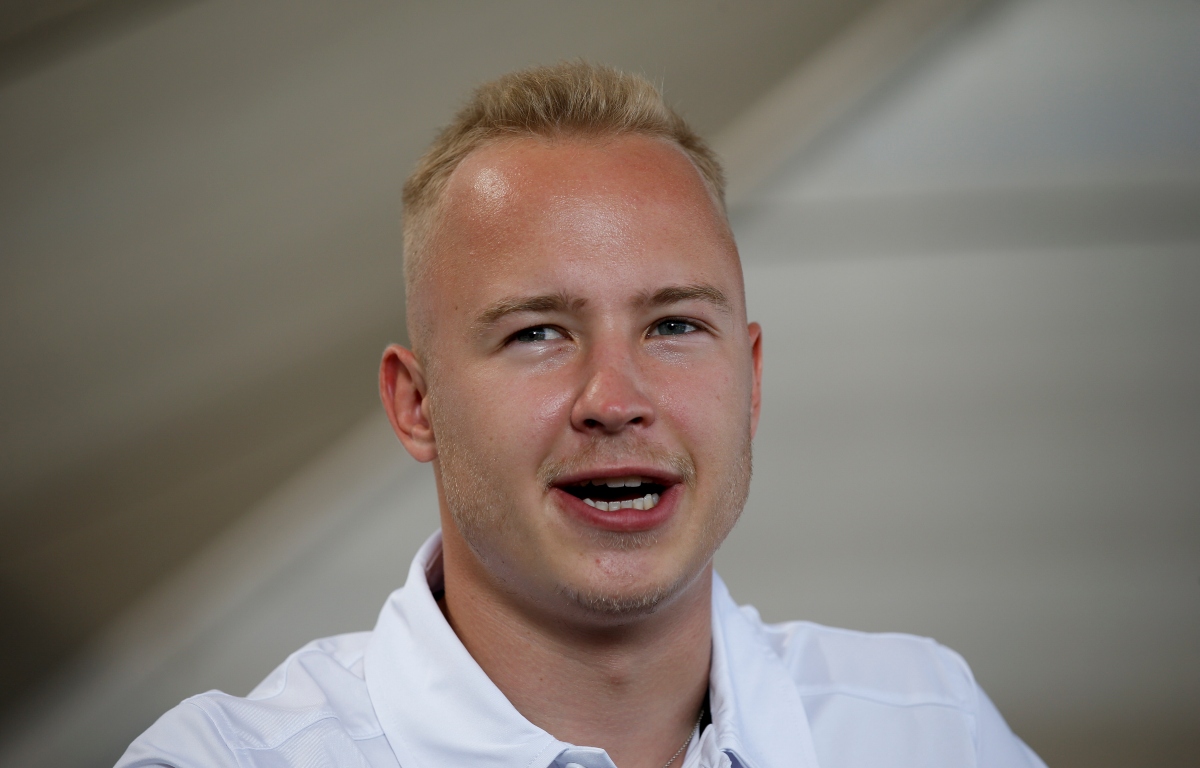 Nikita Mazepin has praised Netflix's Drive to Survive for showing the more human side of "robotic" Formula 1 drivers.
The streaming service has released three seasons of Drive to Survive, a look behind the scenes of the world of Formula 1, and is currently filming the fourth, which will cover the 2021 campaign.
The show has proved hugely popular with the fans, being widely credited for the increased popularity of the sport in the United States, but some drivers haven't been so keen.
Mazepin isn't one of them though, with the Russian being a big fan of it and the way that it shows a more personal side to the drivers.
"It's a great show," he said.
"Obviously, it's my first time fully immersed in the show this year. I'm looking forward to seeing the outcome and also looking forward to the feedback because drivers sometimes seem robotic.
"People forget there are actually individuals behind helmets who are just the same as everybody else, apart from we have a job of driving in circles.
"But we're the same human beings and they just see a little bit of, let's say, a weaker side to us, a more family side, a more private side that other people in the great audience couldn't achieve.
"So I'm happy Netflix is here, it's growing slowly in Russia, and some seasons are hopefully going to be translated into the Russian language, and thanks to them for coming along."
Hello Race Week 👋

It'll be Mick and Nikita's first #MexicoGP 🇲🇽#HaasF1 pic.twitter.com/mLAF1P09qc

— Haas F1 Team (@HaasF1Team) November 1, 2021
Max Verstappen is one of the drivers who doesn't like the show, saying that in the past it "faked a few rivalries which don't really exist".
The Dutchman feels so strongly about it that he refused to be interviewed or let cameras follow him for the latest season of the show, and judging by previous ones, he won't be the only one not to feature.
Mazepin almost certainly will though given that he has spent a lot of time filming with the crew, and the Haas driver enjoyed doing so.
"I've tried to do as many normal things as I could," he added.
"We went to my home place, we've been to my university, and loads of other different things.
"We've actually spent a lot of time together, so it's been cool."
The release date for the fourth season has yet to be announced but if past releases are anything to go by, it will come out just before the start of the 2022 campaign.
Drive to Survive: Good or bad for F1?
Is Drive to Survive good or bad for Formula 1?