Mazepin's 'speed and confidence' are on the up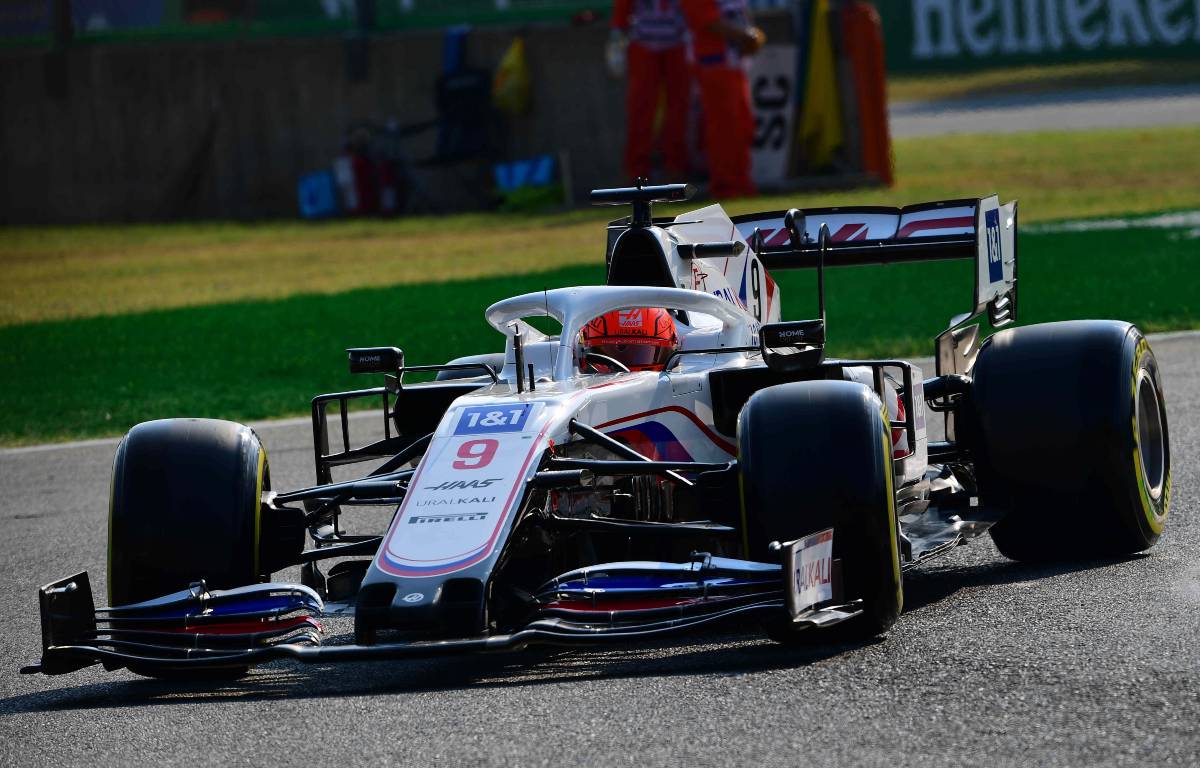 Nikita Mazepin says his speed and confidence are increasing as the result of being given a new Haas chassis.
The Moscow-born racer and his team-mate, Mick Schumacher, remain the only regular Formula 1 drivers yet to score a point this season.
They were fully expected to be at the back of the pack all year due to the car not being developed. But aside from some on-track altercations with Schumacher, Mazepin's recent performances have improved from a competitive point of view.
At the Italian Grand Prix, the 22-year-old beat both Schumacher and Alfa Romeo's Robert Kubica – who in fairness had a spin – in sprint qualifying.
The difference has been a new, slightly lighter chassis Mazepin was promised would arrive during the summer break and which he has had for the subsequent three races, knowing he was not comfortable with the old one.
"My speed over one lap has improved enormously since the first free practice session in Belgium. I think we all know what we changed in Belgium," said Mazepin, quoted by Motorsport.com.
"It's good to know I can trust my own gut feeling. It's also good to see the speed is now there. We also have a good part of the season ahead of us, so I'm sure it will only get better.
"The confidence I lost in the car at the beginning of the year, because it didn't do what I asked of it, is now coming back."
F1 TV are offering PlanetF1 readers 10% off both monthly and annual subscriptions! In order to claim this fantastic discount, click the following link and use the promo code PLANETF10 at checkout!*
*The offer ends at midnight on September 26 and excludes Netherlands
Former F1 racer Mika Salo is among those to have noticed progress, the Finn saying Mazepin is now "driving very well" and "almost equal to Mick in terms of speed".
Mazepin added: "You can say what you want, but I think I've definitely taken a step in the right direction.
"For me, it's very clear. I've been fighting for a long time to be in an equal position. I'm glad I'm in that now.
"However, as a rookie in Formula 1, where you compete against the big stars who have been around here for a long time, I still have to improve myself in many areas."
On the effect of his lighter chassis, he said: "The more weight you carry into a corner, the more downforce you need to hold the same speed.
"We only have a certain amount of downforce and the more weight you have, the more you start to slide. So less weight in the car means more speed, which puts me in the same position as my team-mate."