Mazepin shuns chance to offer Schumacher sympathy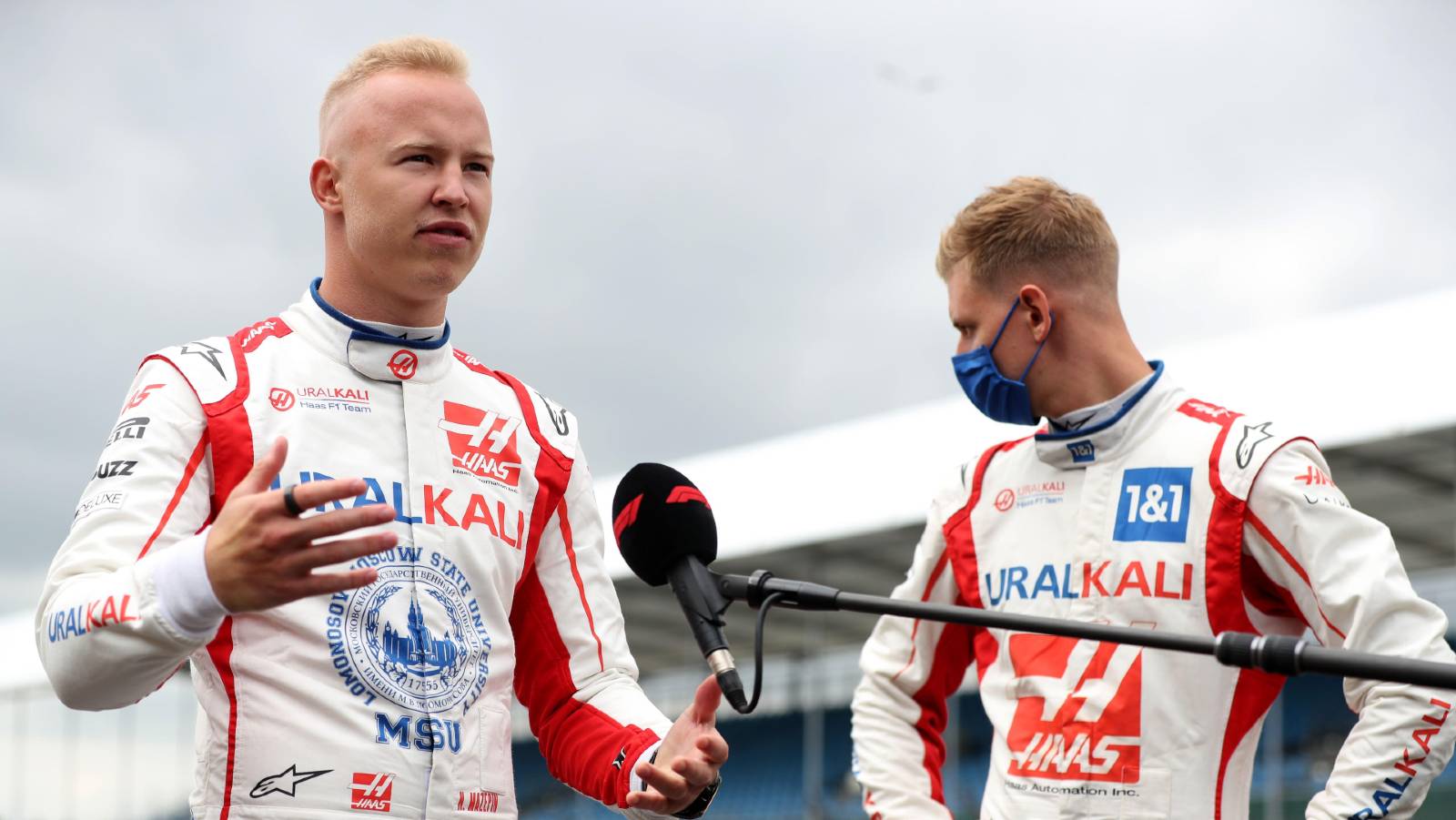 Nikita Mazepin has declined the opportunity to offer public backing to his beleaguered former Haas team-mate, Mick Schumacher.
The duo were colleagues in their rookie F1 campaigns at Haas in 2021 – and their relationship was as icy as the weather often gets in Mazepin's homeland.
Just before this season's official testing in Bahrain, Mazepin – who, like Schumacher, failed to score a point last year in an uncompetitive car – was dropped from the team due to events in eastern Europe, replaced by Kevin Magnussen who returned to Haas after a year out of F1.
Even though Schumacher has the greater continuity, remaining in situ from last season, he has been outperformed by the Dane who has scored all 15 of the team's points so far.
Also, the German has had high-profile crashes in Saudi Arabia, Miami and Monaco that have cost the team hefty repair bills and left team principal Guenther Steiner wondering "how we move forward from here" – and those words were issued in a press release.
On to the next one #MSC47 pic.twitter.com/K0Dgz6k7g9

— Mick Schumacher (@SchumacherMick) June 12, 2022
Mazepin – who, with racing opportunities currently unavailable, has turned his immediate attention to rallying, starting with the Silk Way Rally in July – has been interviewed by MatchTV in his native country. And he had little in the way of support for his ex-teammate.
"I would probably say the results speak for themselves," said the 23-year-old. "I have nothing more to add."
That stance becomes more understandable considering Mazepin claimed there had been radio silence from the team in his direction since he was ousted, saying nobody had checked in on how he was doing following his sudden exit.
"Why hasn't anyone contacted me? I don't know," he said.
"But if a mechanic or someone I worked closely with was fired, I would send a message on WhatsApp regardless of my attitude towards him or towards the management.
"It would be easier on the soul, but a fact is a fact."
As for his own future, Mazepin is not giving up on his career even though global events have made it extremely difficult to continue given his family's background.
"Miracles happen," he said. "I will be immediately behind the wheel at the first opportunity."
And what could that opportunity be? "It's difficult to say," said the two-time Formula 2 race winner.
"Four months ago, I could not imagine everything would change so much. And now I cannot imagine how everything will be fine in another four months, but I hope so."