Mazepin denies being 'kicked out' of Mexican party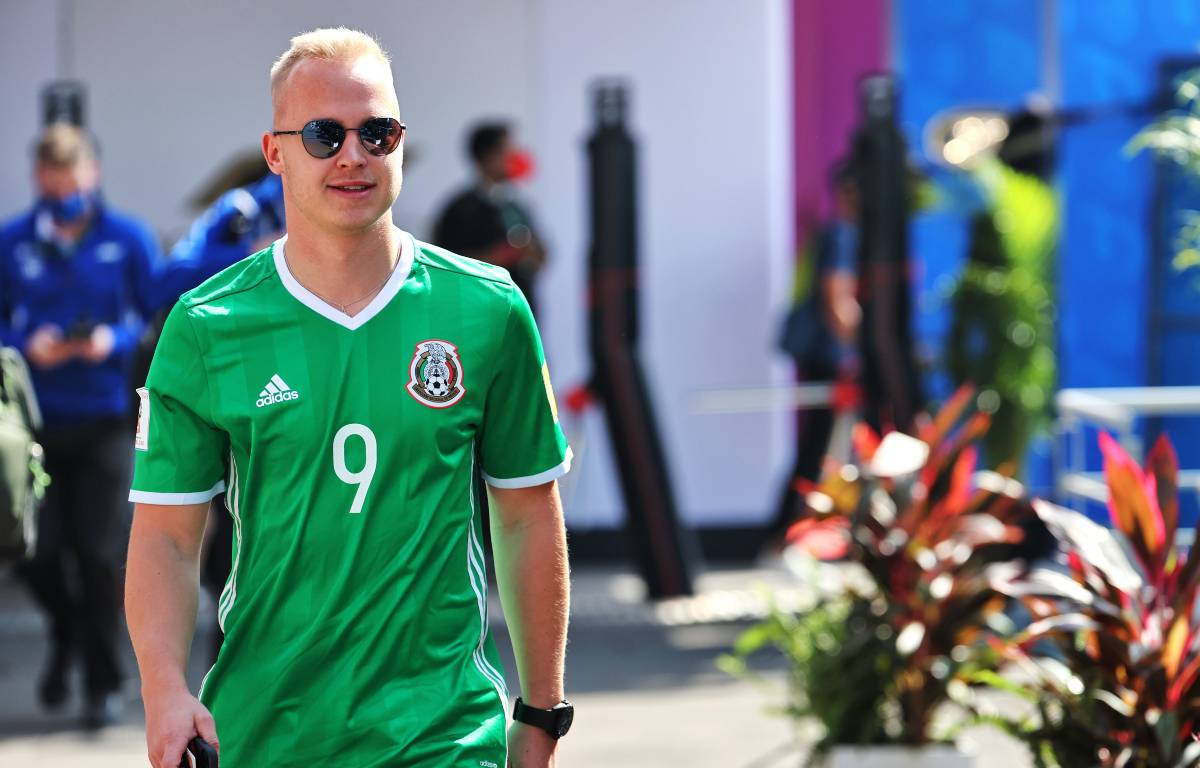 Nikita Mazepin has denied he was "kicked out" of a Mexico City nightclub after a video appeared showing him involved in an incident.
The video was reported to have been recorded at the post-race Red Bull party attended by several other drivers, with Mazepin appearing to argue with security staff while a version of Adele hit 'Rolling in the Deep' played in the background.
The Haas driver, of course, is no stranger to video controversies having posted one on social media days after being announced by the team in which he was seen groping a woman.
But the 22-year-old has insisted this one was merely a misunderstanding about one of his Haas colleagues gaining access at the venue.
"I think the situation from my side is really clear," Mazepin told reporters during his press conference for the Brazilian Grand Prix. "Definitely nobody was kicked out.
"I was upset because one of my engineers was leaving, so I invited everyone from the team to see me and one of the members wasn't let in, unfortunately.
"I cleared it up, it took about three to four minutes, and everyone was in and actually it was a very good party. So we stayed for a good few hours."
Haas team principal Guenther Steiner confirmed he was aware of the video and believed the episode had been more of a verbal disagreement than a physical altercation.
"I think it was more like an argument with one of the security guys than a fight because a fight…normally when we fight in South Tyrol it looks different," said the Italian, quoted by Crash.net.
"So this was more like a verbal argument about something. I haven't spoken with him yet because I haven't seen him, but I think this was more like he couldn't get access somewhere and just tried to make his point."
Steiner said because Mazepin – who has yet to score a point in his debut Formula 1 campaign – has acquired a bad-boy reputation, it will make him a target for those eager to sully his name further.
"It's like first of all, everything he's done, whoever does it, it's immediately filmed from somebody," said Steiner.
"Nikita, I think he has a reputation and it's even played up, I would say. So it isn't made any easier for him."
Regarding the sprint qualifying weekend at Interlagos, Mazepin said lack of experience at this track could be an issue – besides the late arrival of the team's engines.
"I didn't do any laps in the simulator and it will be quite difficult to find my best performance I can provide going straight into qualifying," he told Formula 1.
Haas duo clash again in Mexico qualifying
The Haas duo of Nikita Mazepin and Mick Schumacher have another clash at the Mexican GP.