Arriving on the Formula 1 grid under a cloud of controversy, Nikita Mazepin believes public opinion will change over time and as his results improve.
Mazepin's debut campaign in Formula 1 was always going to be a difficult one as he joined back-of-the-grid team Haas.
He, however, made it more burdensome for himself when a repulsive video of him was put on social media, prompting calls from fans for Haas to drop him.
Throw in his pay-driver status, his 11 penalty points in his final 12 months in Formula 2 which was one away from a race ban, and Mazepin entered Formula 1 as the bad boy.
His performances on track have done little to sway public opinion, with the driver crashing on his debut and pretty much annoying his rival F1 drivers week after week.
Trolled online, the 22-year-old says he is not paying attention to the naysayers but admits it will take time to change their perception of him.
"You know, everyone was going through good and bad times from their social media perspective, ever since it became so big in the last 10 years," he said in an interview with Motorsport.com.
"Even those who are loved now got hated at some point. So it's definitely something that comes with this sport, a kind of platform people can use for good and for bad.
"And I've always known social media is not a place where you go to get self-confidence, but I'm just staying focused on what I do.
"I'm sure with the years I spend in Formula 1, and the results getting better, things will change."
He added: "For sure, it hasn't been a smooth ride, but when life is most intense that's when you learn the most.
"I've personally found in my racing career that I've had loads of very successful years but, at the same time, quite a few were challenging. The strength you gain from these tough times is much more robust than those when you're winning.
"In motorsport, a lot is about the psychological game and these moments have made me stronger, because I'm a human at the end of the day. No different to you or the people reading this."
Mazepin has yet to finish a grand prix on the same lap of the leader, two laps down in the three races in which he reached the chequered flag.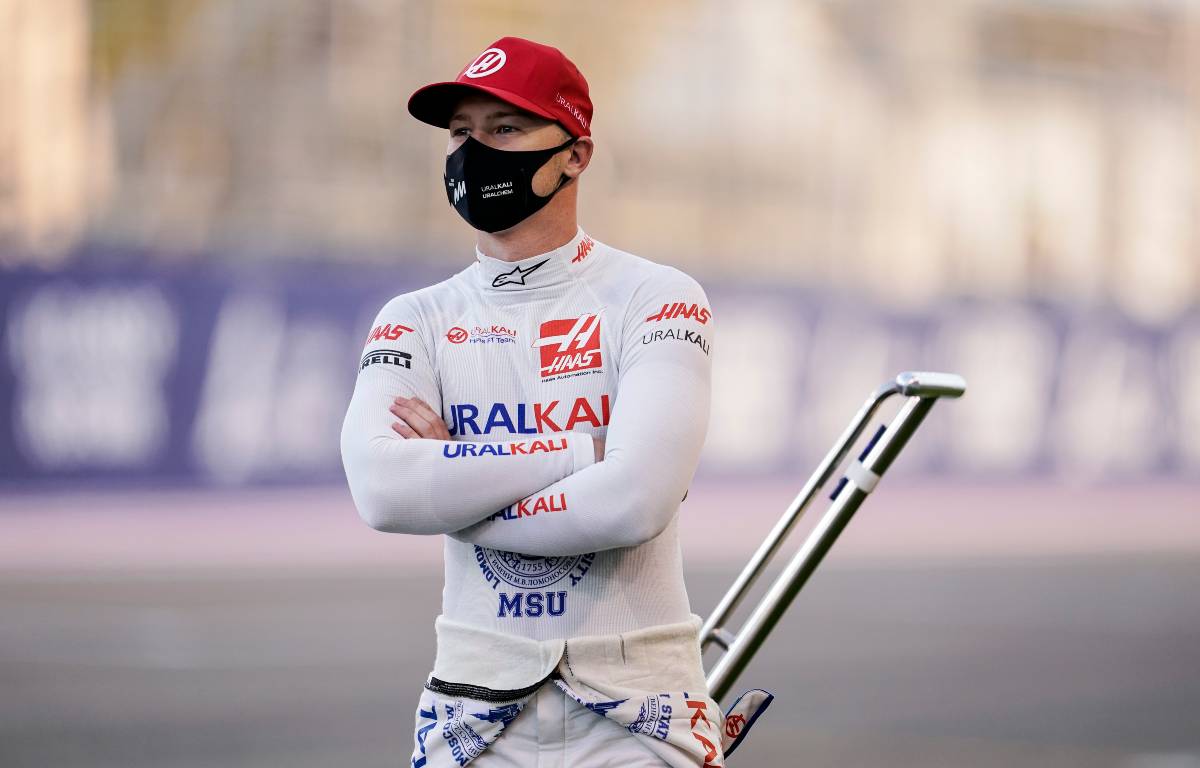 Check out the Haas collection via the official Formula 1 store
The good news for the Russian racer – it can only get better from here.
"That's exactly how I see it and the people who are close to me," he said. "It can only get better and it will get better from this point onwards.
"In the end, that's what life and sports are about – facing challenges and overcoming those. That's why people like to watch it.
"If everyone was getting on fine there would be no point in getting up on a Sunday to watch the race, would there?"
Follow us on Twitter @Planet_F1 and like our Facebook page