Mazepin may have to stick with his 'fat' chassis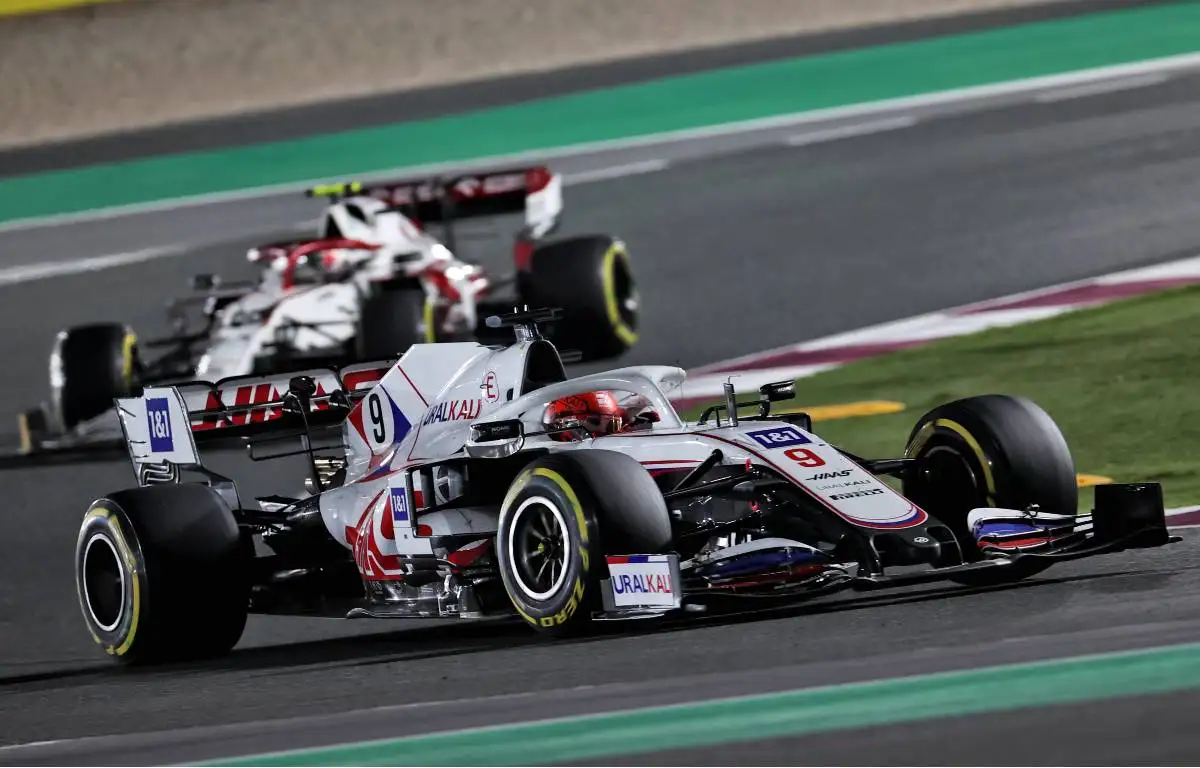 Nikita Mazepin is waiting to hear whether he will have to persevere with his "fat" chassis for this year's final two races.
The Moscow-born driver was a relieved man when he returned from the summer break to find Haas were providing him with a lighter chassis, in line with that used by his team-mate Mick Schumacher.
But at the Qatar Grand Prix it was back to the older version as Mazepin damaged the lighter one in practice as he suffered a troubled preparation for round 20 of the World Championship.
After his 16 laps in FP1, the 22-year-old had to sit out the whole of FP2 and managed only one lap in FP3, leaving him stone cold for qualifying in which he was slower than his team-mate by almost two-and-a-half seconds.
"Back again with the heavy chassis – it handles fine, but when you are carrying extra weight on you, it's just not optimal for the lap time," said Mazepin, quoted by Autosport.
"You know there's a reason why drivers don't eat French fries and then sandwiches! The chassis is a little bit too fat for me."
Asked what the difference in weight was, Mazepin said: "Quite a lot. This sport is very confidential, although I don't know what difference it makes. People don't like talking about it."
As for whether the lighter one would be usable in Saudi Arabia and Abu Dhabi, he added: "I'm hoping it will be back for Abu Dhabi, but I'm focusing on making the job myself and I need to maximise it.
"So if it doesn't come back until the end of this year, I'm just fortunate I got introduced to that new chassis and saw the potential we all saw in Mexico and Brazil."
Although neither Schumacher nor Mazepin have scored a point yet this year, their pace relative to their closest rivals, Williams and Alfa Romeo, has improved somewhat compared to the first half of the campaign, particularly over a single lap.
Haas team principal Guenther Steiner explained the problem with the lighter chassis was that it was "cracked quite badly".
"It's repairable," said Steiner. "There is no point to get it back for next year because we don't use that chassis anymore.
"But for me, they are all the same, the chassis. There is another spare chassis out there and we are looking into if we repair this one and if it can get done in time."
The end is finally in sight for Haas
Only two more races and Haas are counting the days.