Mazepin's 'predictable' relationship with Schumacher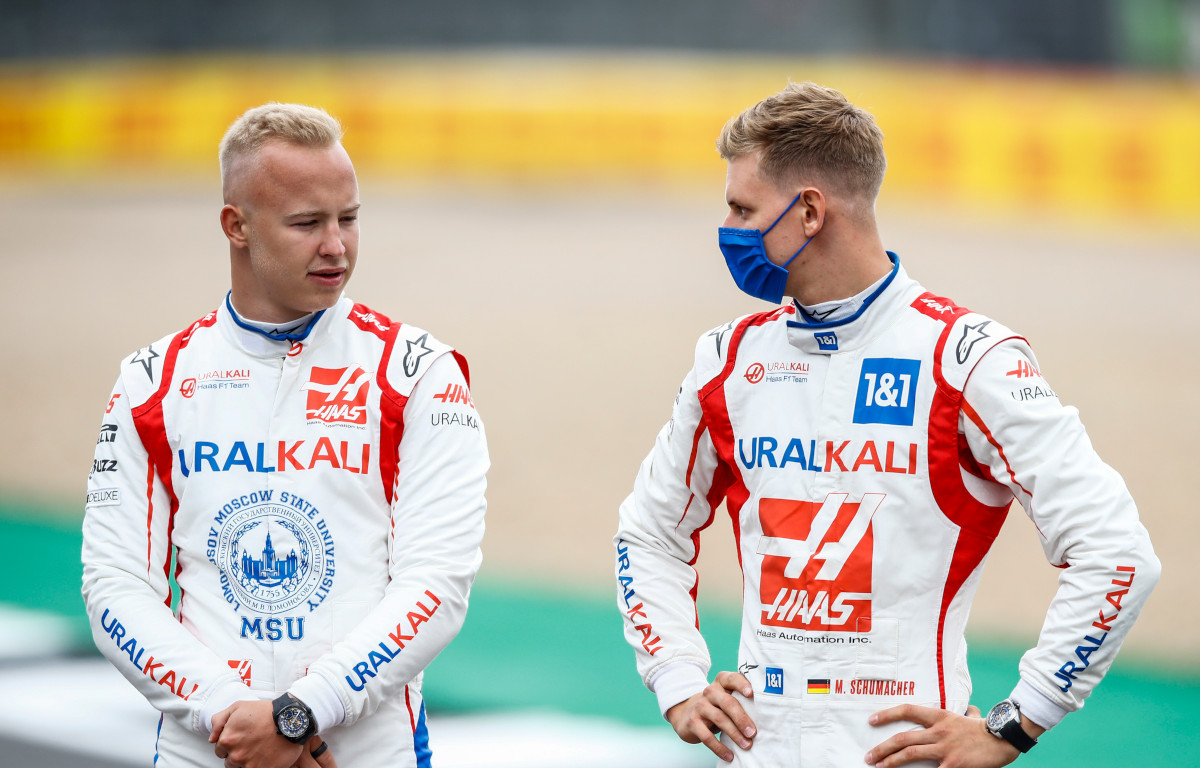 Nikita Mazepin says neither he nor Mick Schumacher will accept playing second fiddle to the other at Haas.
The two Formula 1 rookies have formed a youthful driver line-up this season at the team bringing up the rear in the Constructors' Championship, yet to score a point.
Not only have they struggled to keep up with the rest of the field, they have also become embroiled in some on-track spats with each other – usually a result of Mazepin deploying some overly aggressive tactics towards his colleague.
The antagonism has also surfaced in their post-race interviews, notably when Schumacher said after the Dutch Grand Prix that Mazepin "seems like he has this thing in his head where he wants to, by any costs, be in front of me".
Since then, perhaps as the result of some 'advice' from team principal Guenther Steiner, the tone has been more conciliatory.
But even though Schumacher joined the team as the 2020 Formula 2 champion, finishing that series four places ahead of Mazepin, the Moscow-born driver believes he has just as much right as the German to strive to be the top dog within the team.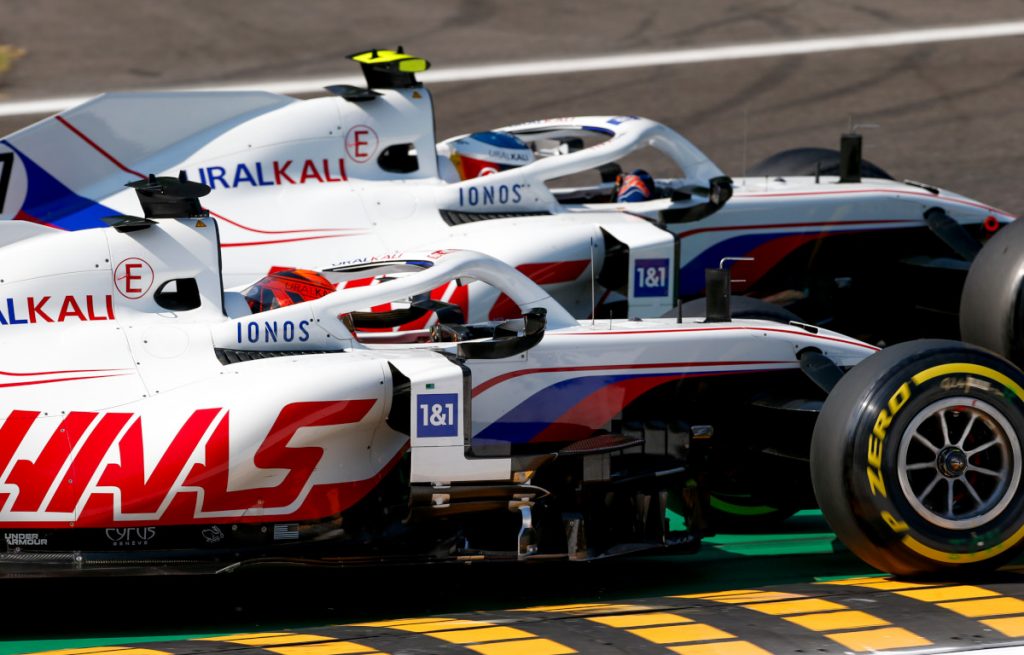 Check out the Haas collection via the official Formula 1 store
Asked during an interview with Bild to describe his relationship with Schumacher in one word, Mazepin replied: "Predictable.
"We are team-mates who both want to be the leader in the team. He will not accept he is No 2 and neither will I.
"On the track, I want to beat him as much as any other driver. That's how we push each other to do better."
Mostly, Schumacher has had the edge on Mazepin this season and has achieved Haas' best race result, 12th in Hungary. Mazepin's highest finish was 14th at the Azerbaijan Grand Prix.
Mazepin insists he tries to keep the rivalry purely to matters on track and that the duo are able to keep their relationship professional behind the scenes.
"Friends is maybe a bit much, but we respect each other," said the son of the Haas team's main sponsor.
"For me, there are two Micks. Off the track, I really like him. We are the same age, ambitious and talented. If he ever needs help, I would always try to support him.
"Mick deserves his Formula 1 place 110%. As far as I know, there was no other option for him. The same goes for me.
"We are both fast. I want to have duels with him. We motivate each other. I know I have to train to keep up with him because he does it every day. Nobody can relax, otherwise they would lose out."
Father's involvement could boost Mazepin
Nikita Mazepin has claimed that his father would turn an F1 team into gold if he bought one in the future.