Mazepin '100% ready' to fight for points in 2022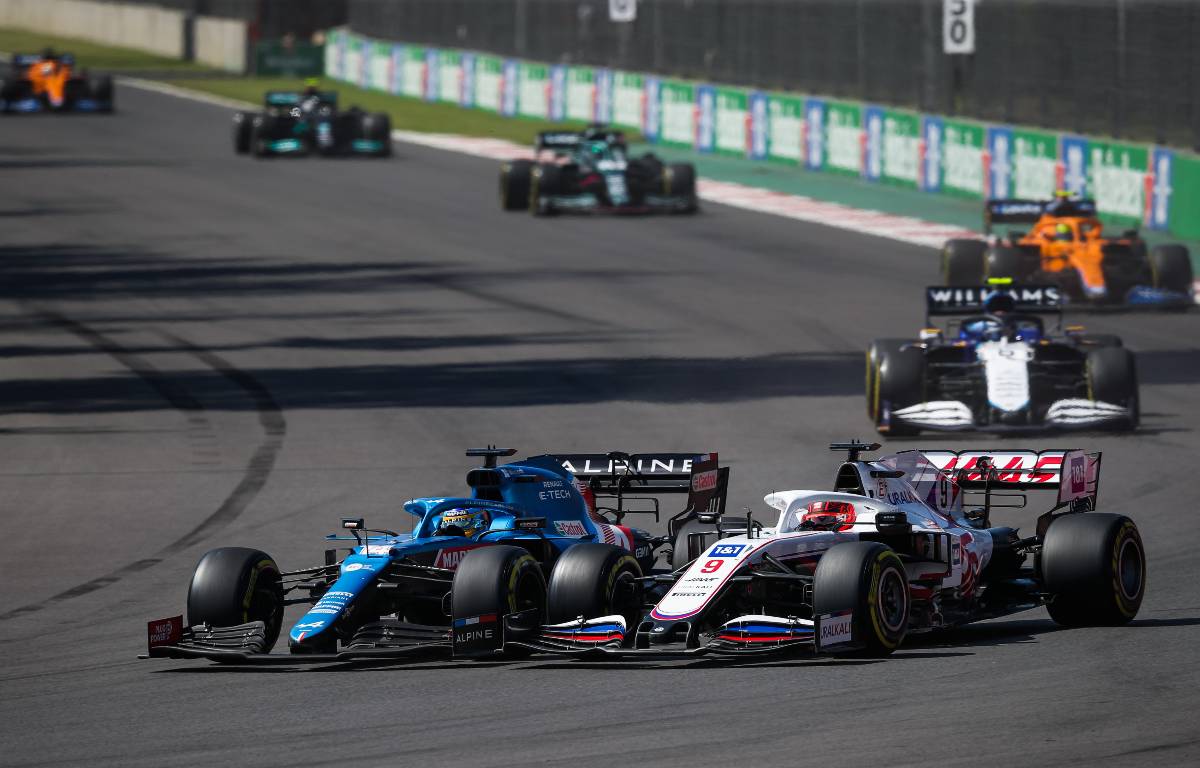 Nikita Mazepin believes he is "100% ready" to put himself in the thick of F1's midfield battle, driving what he hopes will be a much more competitive Haas car.
The Moscow-born driver's F1 career so far has consisted solely of being a backmarker, for the 2021 Haas was too slow to challenge any rival apart from, occasionally, a Williams.
Consequently, like his team-mate Mick Schumacher, Mazepin failed to score a point in his debut campaign, his best race finish being P14 in the Azerbaijan Grand Prix.
Ironically, in Baku he crossed the line ahead of Lewis Hamilton, but only because the seven-time World Champion had overshot the first corner at the restart and lost so much ground for the two laps of the race that remained.
But while Hamilton is unlikely to be a target, Mazepin wants to race other cars for position on a permanent basis in 2022 rather than being frequently lapped, with the Haas VF-22 expected by the team to be a major upgrade on its predecessor.
"I feel 100% ready," Mazepin told GPFans. "I had a few good battles last year with some faster cars and I felt comfortable.
"For me, mainly fighting with people, I need to know exactly where my rear wing ends and where the front wing ends so I know exactly how to position my car next to them.
"I feel like I have that confidence. I remember it was very scary at the first race in Bahrain because the cars are very long and wide.
"But now I'm in a good place, so driving a more balanced car and a more predictable car should make it easier and more enjoyable.
"Life in F1 isn't consistent to anyone. But we always knew what we were going into and 2022 is the year when we put things together. I think I'm in a good place to do exactly that."
The initial target for Haas is surely being at least on a par with Williams, Alfa Romeo or whichever other teams are towards the back, in the hope they can get somewhere close to their most recent respectable points total of 28 in the 2019 season.
"I try to be more conservative with my thoughts, my ambitions, because you need to put in maximum effort and then make sure your expectations are not too high," added Mazepin.
"Sometimes, if you set your expectations too high, you try too hard and end up with worse results.
"I think it's never going to be easy because the other nine teams on the grid are not sleeping either.
"Everyone wants to get points and those Constructors' positions. It's really difficult but I'm sure we'll be better than last year. That's the aim.
"I'm sure we will be fighting for points at some point."
Haas kick-off F1 2022 launch season
Car launch season indicates the start of F1's return, and Haas have got us underway.