Mazepin gives reason for tears after Sao Paulo qualy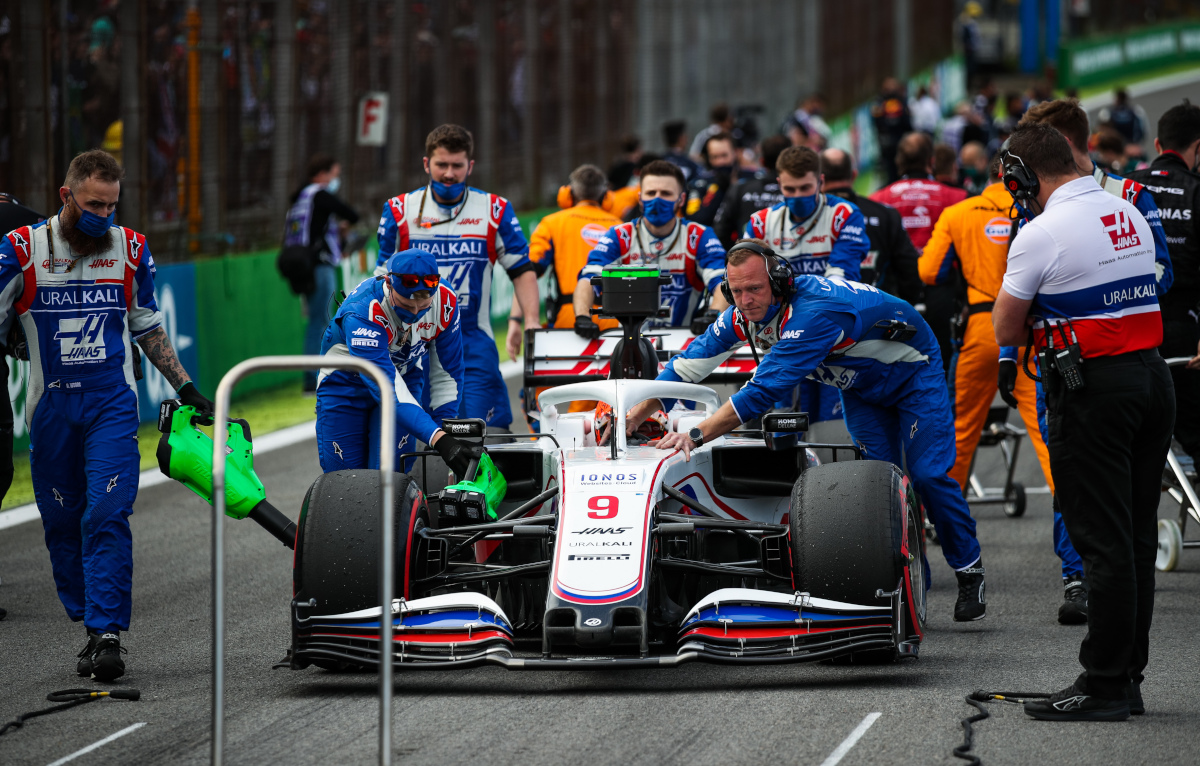 Nikita Mazepin wasn't on the verge of tears because of yet another Q1 exit, rather it was because he was emotional as Haas bid farewell to a few team members.
Mazepin qualified down in 20th place in Friday's qualifying for the Sao Paulo Grand Prix's sprint qualifying.
The Haas driver wasn't happy with his own performance, chastising himself over the radio: "What a f****** idiot I am."
Facing the media shortly after, the Russian rookie was on the verge of tears and again added that he had messed up his lap.
But while his mistake did play a part in his emotions, he revealed there were also "some internal" things going on that had an impact.
"It was mostly to do with the mistake on the qualifying lap, where I'm going through a pretty challenging period in the last few races, not only to do with the car balance but also with some internal things going on in the team," he said as per Racer.
"That makes the results more important at this particular moment in time. And when you come so close to finish like what I felt was a great lap in the car we currently have, and by your own doing try to hard, and lose that lap, it hurts.
"I work quite hard with different specialists to make sure my emotions behave correctly in the car, but when you have only four minutes or so after jumping out of the car until you speak to journalists who ask you questions that bring back those memories and you know what could have been it just feels sad.
"There's not much else in my life other than racing. In fact, there's nothing. So I put myself on the line for this and I get upset, which is natural when things don't go well."
Keep your head up @nikita_mazepin!

There will be more chances still to come this weekend 👊#BrazilGP 🇧🇷 #F1 @HaasF1Team pic.twitter.com/Vqam3s7gnd

— Formula 1 (@F1) November 12, 2021
Asked to expand on the "internal things", the driver revealed that Haas are having to shuffle around team personnel while some of the people currently working closely with him won't be around next season.
"As you know the team shuffling around, people were coming and going in last few races and I know not everybody that is around me this year are planning to stay for next year," he said.
"I enjoy the environment I'm in, I've been surrounded by some very great honest people, my engineer left last week to another team and he's unfortunately not the only one. That's the challenge.
"Good people in any industry is… something you want to hold onto. Unfortunately, personal relationships isn't something that in this sport can make people stay, it's the financial reasons quite a lot of the times, and as you know life goes on, people get families, the calendar ever gets growing.
"Unfortunately, they are right in that respect that families should come first. Sport is all I do in my life but I'm only 22 and I guess if I was 10 years older and I had kids I would make similar decisions as what they do."
PlanetF1 verdict
Mazepin on verge of tears at Haas
Nikita Mazepin was close to tears as he carried out media duties after qualifying at Brazil.