Rookie year very different to what Mazepin expected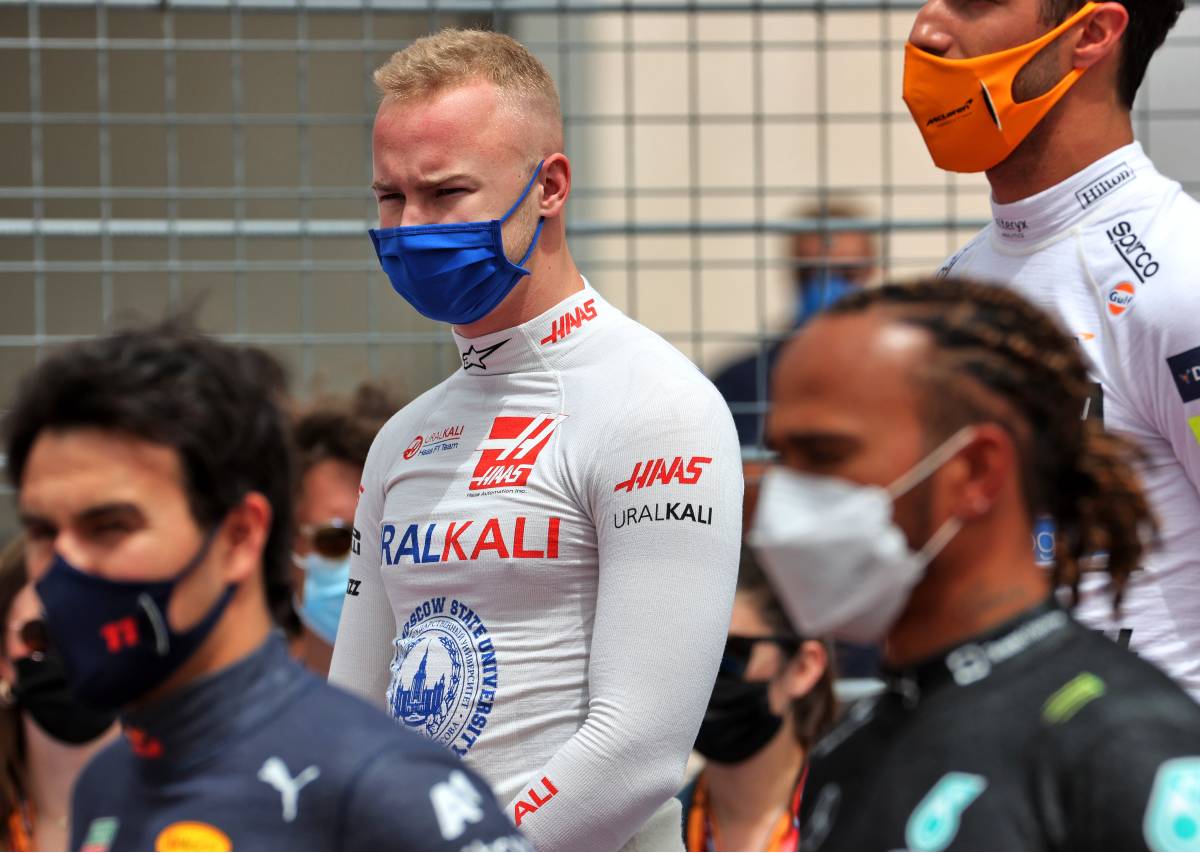 Almost halfway through it, Nikita Mazepin says his rookie year in Formula 1 is going very differently to how he expected.
The 2021 campaign has been far from plain sailing for the Haas driver, with him making a number of mistakes, upsetting others on the grid with his driving and usually being second best to his Haas team-mate Mick Schumacher.
Things have started to improve though, with Mazepin keeping things cleaner in recent times and closing the gap to the German, beating him last time out at Silverstone.
Reflecting on the first half of his rookie year ahead of the summer break, Mazepin admits it has not gone how he expected and would rather keep going to try and build some momentum than have a few weeks off.
"I've enjoyed this year," he said in the Haas preview for the Hungarian Grand Prix.
"It's been very different to what my expectations were and it's been very different to any other year I've had.
"I think I would have preferred to keep racing, however I'm sure every member of the team needs time to relax and see their family."
The last race before the sport goes on summer holiday is the Hungarian Grand Prix, taking place at a circuit many drivers find too slow and dull.
Mazepin enjoys driving it though, having tasted victory there before, although he is expecting it to be difficult this time.
"Hungaroring is a cool place to be at," he added.
"It's normally very hot, so it's quite physically demanding. But after it was resurfaced a few years back, this track provides a lot of grippy conditions with the new tarmac and I've always enjoyed driving there, although racing there might be a little difficult.
"This track needs a lot of downforce and grip because there's a lot of high-speed corners. There, the minimal speed is the key, so we will try to maximise what we've got."
We've got that Race Week feeling 😁

Last stop before the summer break ➡️ Budapest 🇭🇺#HaasF1 #HungarianGP pic.twitter.com/ZDORh5PHNB

— Haas F1 Team (@HaasF1Team) July 26, 2021
Check out the Haas collection via the official Formula 1 store
Haas have had a poor year so far, being comfortably the slowest team on the grid more often than not.
They have only made it out of Q1 once, courtesy of Schumacher in France, and he is aiming to do it again at the Hungaroring where he feels qualifying is the crucial part of the weekend.
"It's a great track, a dominant qualifying track," he said.
"So usually where you qualify is usually where you start and where you end the race, mainly because there's a lack of straights, but also because DRS isn't as effective. But it's a great track to drive. It has a nice flow to it and usually it's quite warm, which is nice.
"I think the target should be, as always, just to do our best and hopefully get a good lap in qualifying. It would be amazing to have a hope of a Q2 appearance – I think that should be our aim.
"On the other hand, it's a track that is very difficult, very technical. Nonetheless, I think we should be optimistic and do our best – and that's our target."