Mazepin would have feared crash outcome 15 years ago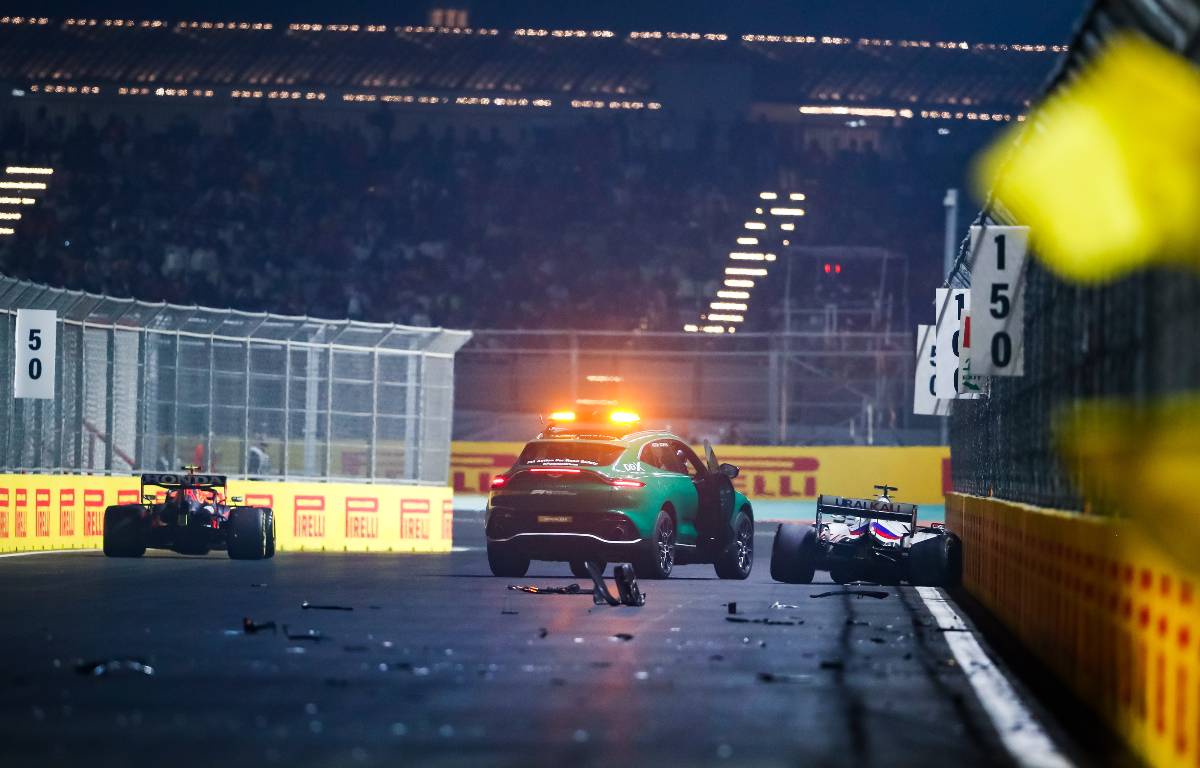 Nikita Mazepin is unsure whether he would have been able to walk away from his Saudi Arabian Grand Prix crash if it had happened 15 years ago.
The Haas driver smashed straight into the back of George Russell's Williams as the field bunched together just after the first restart of the race at the Jeddah Corniche Circuit.
The collision happened as a result of a tangle between Sergio Perez and Charles Leclerc, which Russell saw unfold in front of him and took avoiding action by hitting the brakes.
Mazepin was following behind and, clearly not expecting the Briton to slow down so rapidly, had nowhere to go but right into the rear end of the FW43B, bringing out the red flags for the second time in the race.
Fortunately, despite the force of the shunt, neither driver was injured – but Mazepin feared that may not have been the case in the past, and he praised the safety enhancements made in Formula 1 during Jean Todt's tenure as FIA president which has reached its end after the maximum 12 years in office.
"I'm fine, it was quite an impact unfortunately," said Mazepin, quoted by Motorsport.com, and whose Haas team-mate, Mick Schumacher, had crashed out of the race independently to cause the first red-flag stoppage.
"I took quite a big hit, especially on the left side of my upper body, and for sure will wake up sore tomorrow.
"But I'd say I'm very fortunate to be racing in this era because the work Jean Todt has done together with the FIA made us able to walk out of this. And I'm not sure if it was the same, let's say, 15 years ago."
On explaining the accident from his perspective, Mazepin added: "From what I saw, Charles didn't have anywhere to go, spun Sergio around. The place is so tight that when Sergio was sideways it took about 85% of the circuit. So George, seeing what's happening, took a precaution and then lifted or braked.
"And I was fighting with [Lance] Stroll out of Turn 2 and we were both going to go flat through that place. But unfortunately, there wasn't enough time to stop because the speeds were over 200, I also tried to brake but it just was impossible to avoid George's back.
"The track is so narrow that it's like a traffic jam and going full speed inside it."
Planet F1 verdict
Mazepin thankful for F1 safety
Nikita Mazepin is thankful for F1 safety and thinks his accident would have been far worse 15 years ago.