Mazepin explains unusual reason for early stop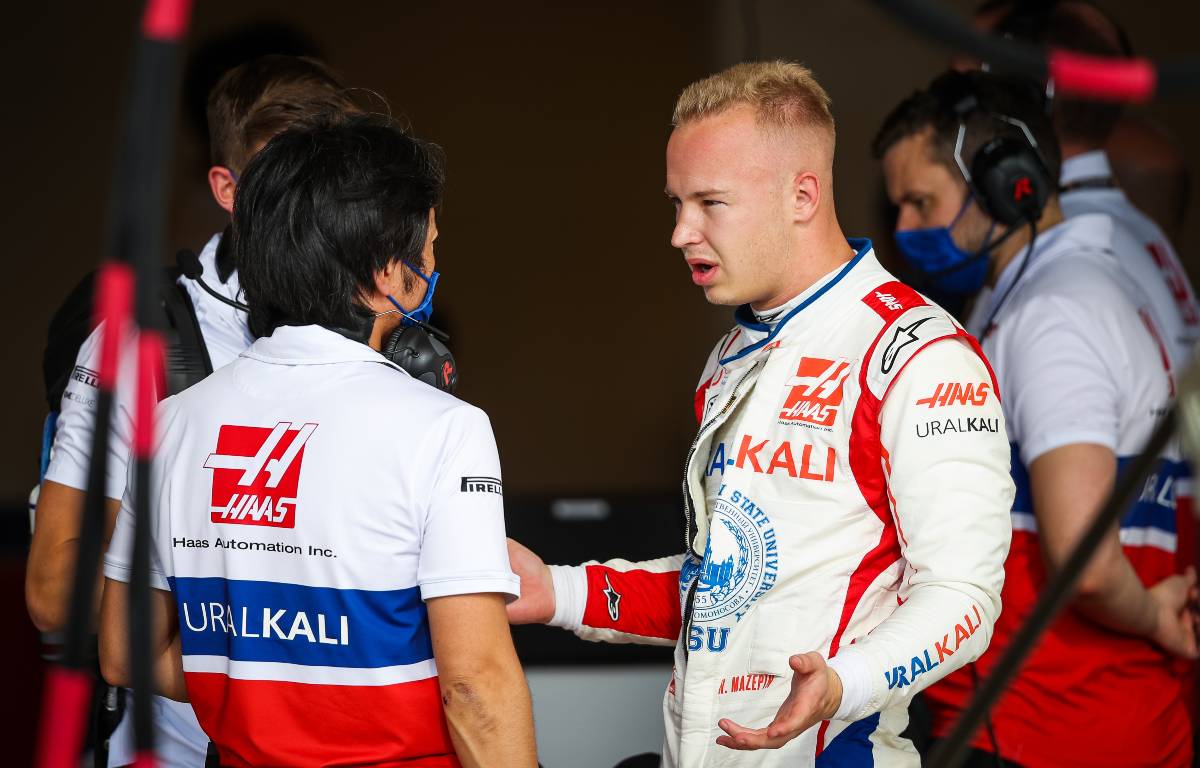 Nikita Mazepin had to make an unscheduled early pit-stop in the United States Grand Prix after a loose headrest impeded his vision.
In normal circumstances, the Haas driver would have had a chance to run with several cars behind him after starting ahead of a trio who served engine penalties, while Lance Stroll and Nicholas Latifi got into a tangle on the opening lap and lost ground.
But instead of duelling in the lower part of the midfield, Mazepin found himself heading into the pits for corrective measures due to an issue with his headrest.
Put to him by the Formula 1 website that it had been a busy race at the Circuit of The Americas, the Moscow-born driver replied: "Unfortunately, not very busy [for me] because in Turn 2 the headrest came off in my car and it did two things.
"First, it was quite a sketchy first lap because it lifted the back of the headrest and blocked both left and right mirrors. I had to ask the team if there were any people around me and hoping there was nobody because I just couldn't know where to turn in or not.
"And the second thing was that it obviously adds over 25 seconds of race time for an unnecessary pit-stop, so it made it pretty difficult from there onwards because I was driving on my own and trying to make one pit-stop work.
"But in these temperatures and with these tyres it was just not possible."
An unfortunate start to @nikita_mazepin's afternoon hindered his #USGP#HaasF1 #USGP pic.twitter.com/3ndqC9pKgq

— Haas F1 Team (@HaasF1Team) October 24, 2021
Haas team principal Guenther Steiner said the problem was easily remedied and that Mazepin would have been under threat of a black flag had swift action not been taken.
"There are two pins on the back [of the headrest] which were not engaged completely," said Steiner, quoted by Motorsport Week.
"Therefore we didn't have to take the headrest off [at the pit-stop], just [push it] down and in.
"You need to come into the pits [or] else it is a black flag for safety reasons. We called him in immediately."
Mazepin finished 17th and last of those still running, one place behind his team-mate, Mick Schumacher, with the duo the only drivers lapped twice by winner Max Verstappen.
It leaves five more races this season for Haas to get off the mark in the World Championship points table, their highest finish so far having been Schumacher's P12 at the Hungarian Grand Prix.
Schumacher's Haas stays clear of trouble
Mick Schumacher could have been involved in the outcome of the United States GP for the wrong reason, but he kept his nose clean. Haas team-mate Nikita Mazepin had multiple issues, though.