Haas explain how Mazepin held off Bottas in Mexico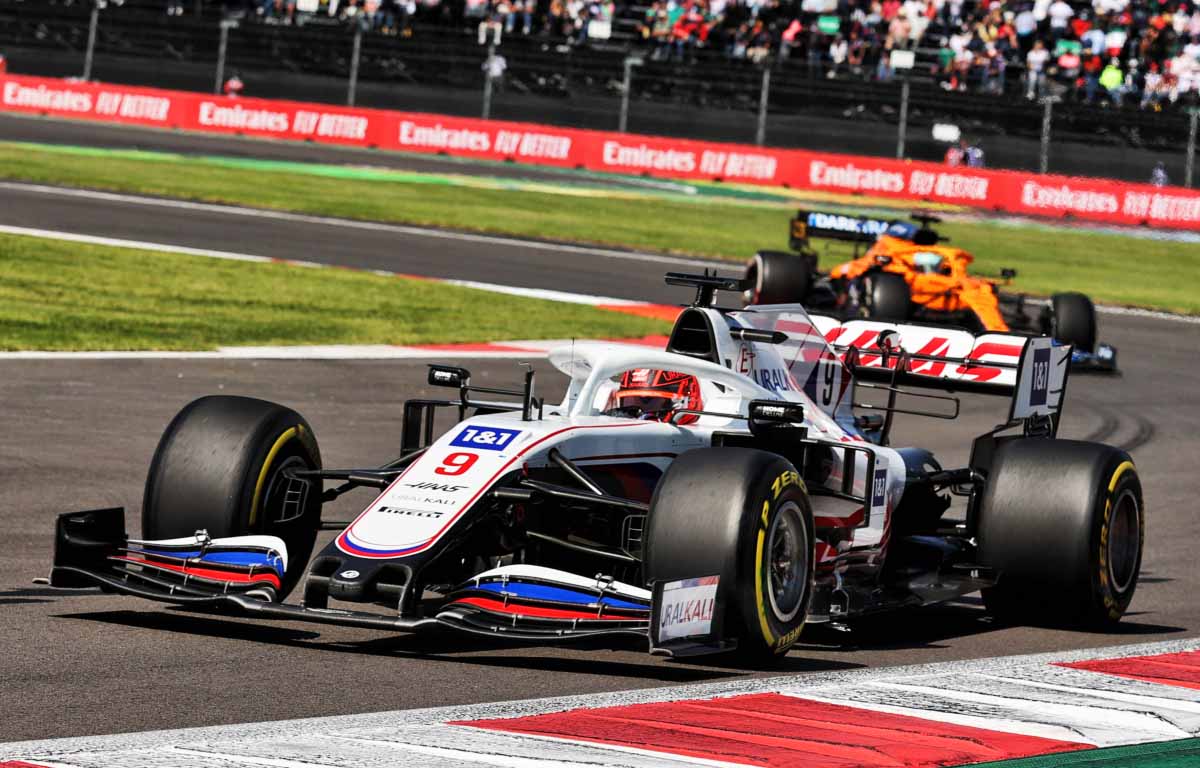 Haas team principal Guenther Steiner has praised how Nikita Mazepin "managed" his first stint in Mexico to keep Valtteri Bottas and Daniel Ricciardo behind.
Bottas and Ricciardo both needed to pit on the first lap after the McLaren driver had tagged the Mercedes at Turn 1, causing damage to both cars.
Both then struggled to make their way back through the field with Mazepin able to hold off the faster cars behind until he made his first stop, after which the Haas naturally fell behind.
Mazepin's team principal said the Russian did a good job of keeping the two quicker cars behind him through his tyre and engine management, and praised how he went about his early laps in the Mexican Grand Prix.
"He did a good first stint, we were fighting and some people in the back had a few problems," said Steiner, quoted by Formula1.com. "We could hold them up and some people were overheating a little bit, so everybody was managing and then we did some managing. It was a good stint.
"We came in early to cover other people's pit-stop. We always need to think about not only covering other people but also trying to stay out of blue flags, which is the most annoying thing for a driver.
"Having a lot of blue flags means you need to get off line, you pick up all the dirt and then you have to clean your tyres again and you can't get them up to temperature.
"It wasn't too bad, to be honest, but we always try to do it like this. There was no other issue with the tyres – we just try to do the best with the strategy."
Mazepin himself eventually dropped to the back of the running order, where Haas have spent almost all of their season so far, but he remained pleased with how his first stint had played out even though he fell back later on.
"I got a good start, got through nicely and the first part of the race was going well, and then we decided to protect from Williams," Mazepin said.
"Unfortunately our pit-stop was too slow and we just got done by Williams, but I think we had the pace to probably keep them behind with how difficult it was to overtake on this track.
"Unfortunately that didn't happen, and after that I felt that because we have less downforce it was really difficult to follow cars closely. When you get overtaken by blue flags, after that it was a tough race."
PlanetF1 Verdict
Good stint for Mazepin at Mexico
Guenther Steiner was encouraged to see Nikita Mazepin have a good first stint at the Mexican GP.