Mazepin warned by Masi over 'unsportsmanlike conduct'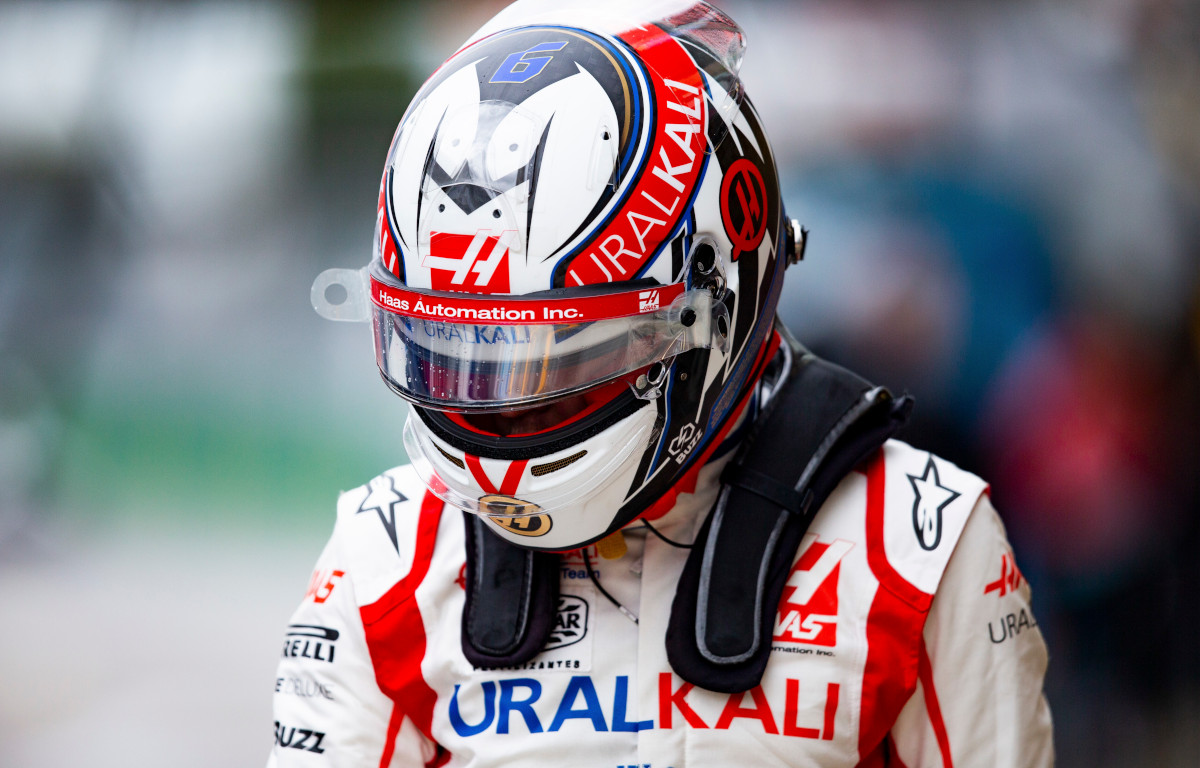 Shown the black-and-white flag in Sochi for a block that almost put Yuki Tsunoda in the wall, Michael Masi has warned Nikita Mazepin moves like that won't be tolerated.
Racing for position at the Russian Grand Prix, Tsunoda came up behind Mazepin to pass him.
The Haas driver responded with a small move to the left, one that could have put Tsunoda into the wall.
Mazepin was immediately warned about his actions, shown the black-and-white flag.
Masi says "unsportsmanlike" moves like that will not be tolerated.
"Going through Turn 12, it was just the move that he came across so late with Yuki, who was overtaking with DRS – it's one of the things that we've said a few times and that we've issued black-and-whites for before, that it's unsportsmanlike conduct and not something that we would tolerate," the F1 race director told The Race.
Missed this one 😳

Mazepin nearly putting Tsunoda in the wall 😬 Close one there… pic.twitter.com/yigD4nMil9

— Formula 2 Insider (@Formula2Insider) September 27, 2021
Check all the latest 2021 teamwear via the official Formula 1 store
But while Tsunoda took to the radio to utter a "what the f**k", the Russian driver's second victim on the day, Nicholas Latifi, didn't bother.
"He was always moving very late, nothing that was worth me coming on the radio," Latifi said.
"But that's kind of Nikita's style, the way he drives.
"It didn't seem like anything over the limit for me, but he does always leave it until the last minute which is not the best, but that's how he is."
Fighting Mazepin early in the race, Latifi had to back off a few times as he tried to pass into Turn 2 only to have the door closed at the last minute.
Asked about Mazepin's antics, Masi reckons that in general there is nothing wrong with what he does, it is just is style of racing.
"I don't think there's anything of that – we judge incidents based on what occurred," he said.
"If someone's particular driving style… we've probably got 20 different driving styles subtly out there. So, yeah."
Adding that Mazepin "has probably had a few stewards visits over the year", he continued: "I think if you went through and had a look at it all, there's probably other drivers that are up there or more.
"So I wouldn't suggest that there's anything untoward or a concern obviously. We just look at it, investigate each incident on its own merits.
"If it's worth investigating, then obviously the stewards investigate it, and they have a look at it based on the evidence that's before them, and then deem if a penalty is or isn't necessary."
PlanetF1 verdict
Another weekend of struggles for Haas
With Mick DNFing and Nikita finishing P18, Haas had another poor weekend.