Mazepin: F1 debut 'one of worst days of my life'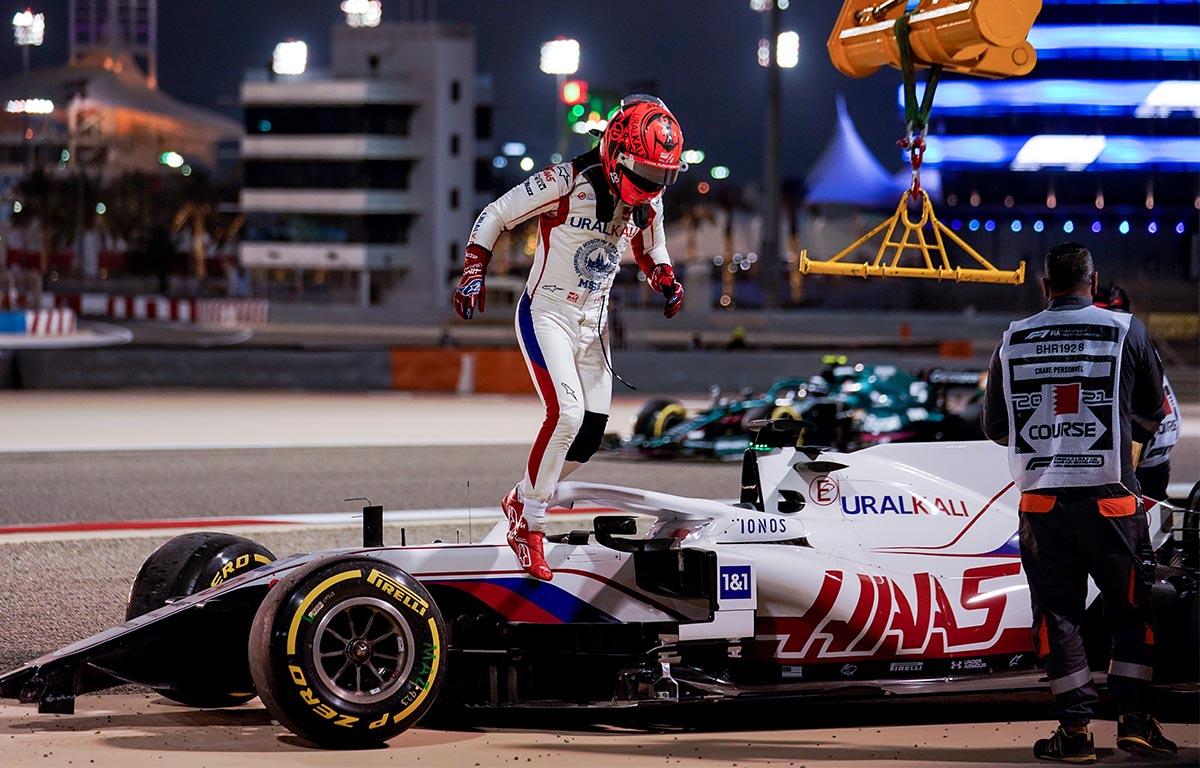 Nikita Mazepin called his Formula 1 debut "one of the worst days" of his life after crashing out on the opening lap of the Bahrain Grand Prix.
The Haas driver headed into the race itself on the back of a difficult weekend, having spun twice during qualifying which limited him to provisionally starting at P20.
He put those qualifying issues down to a brake-by-wire issue, saying: "I locked up on the rears, I'm not sure why, at Turn 1.
"The pedal just went long. We need to look into that. Something that I didn't really expect and shouldn't happen. I've never had it driving in the test before or free practice. Hopefully that won't happen tomorrow."
He did not end up starting bottom of the grid, though, when it was lights out, as Sebastian Vettel's five-place grid penalty and Sergio Perez's problems in the formation lap meaning he was able to move up the pecking order.
Mazepin did not last long in the season opener, though, as he lost control of his car heading into the third corner and his VF-21 ended up crashing into the barriers.
Speaking after the incident, as quoted by The Race, the rookie said: "I'm very sorry for the team, because they deserved to do much better than that.
"[I am] very angry with myself. [I am] very sorry for the team. The start was quite good, I got into Turn 1 taking the outside line, which then goes into Turn 2 which becomes an inside line.
"On the outside of Turn 2 Mick [Schumacher] was very close, because he was on the faster trajectory. I was very focused on making sure we don't make contact, and then got on the kerb, and took too much throttle and lost the car. And there was no way to catch it back.
"Extremely disappointed, and the team really deserved much better. It's one of those really bad days."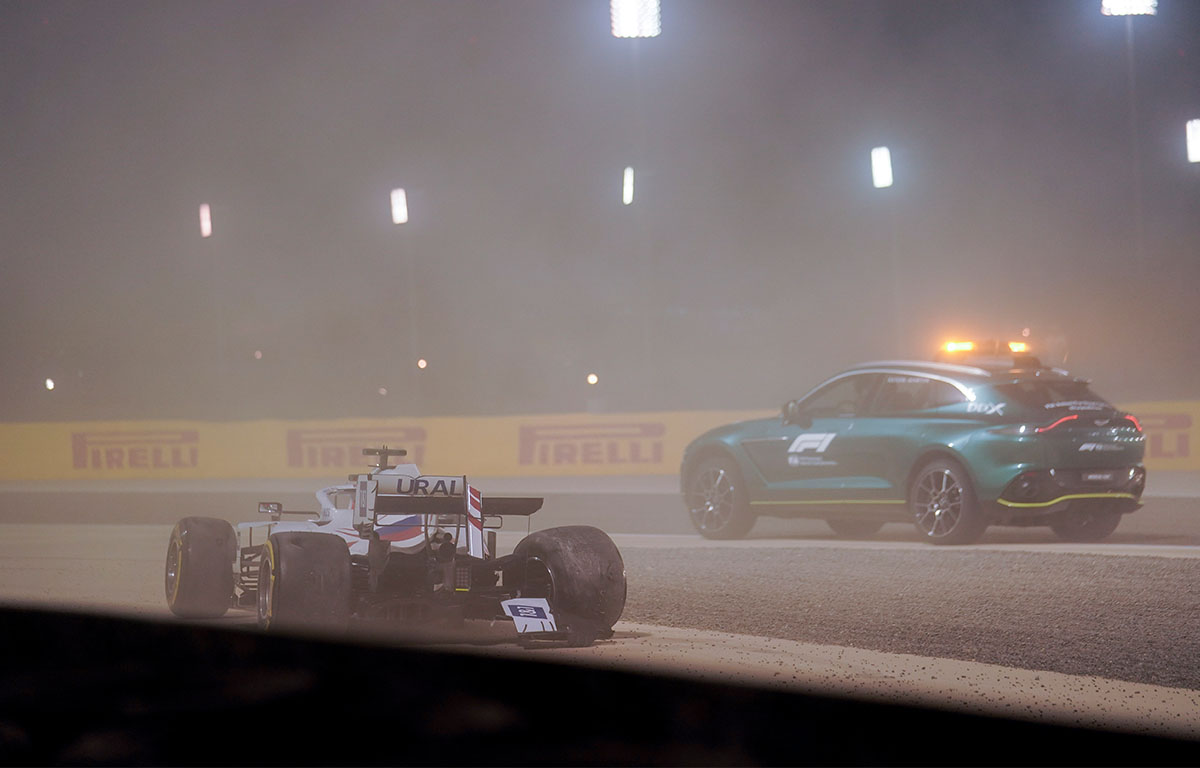 Check out the Haas collection via the official Formula 1 store
Mazepin's team-mate Mick Schumacher spun on throttle himself at Turn 4, suggesting that there could be an issue with the car, but Mazepin admitted the crash was totally his fault.
Given the talk surrounding him heading into the new season, and his difficulties during practice and qualifying, Mazepin would have been keen to get off to a good start, but he said it was "totally not" how he wanted his race debut to go.
He added: "But I'm a human, unfortunately I make mistakes.
"Right now, standing here, other than having one of my worst days of my life probably, [there's] not much else I can say."
Follow us on Twitter @Planet_F1 and like our Facebook page.