Mazepin calls out hypocrisy after 'divebombs' in Saudi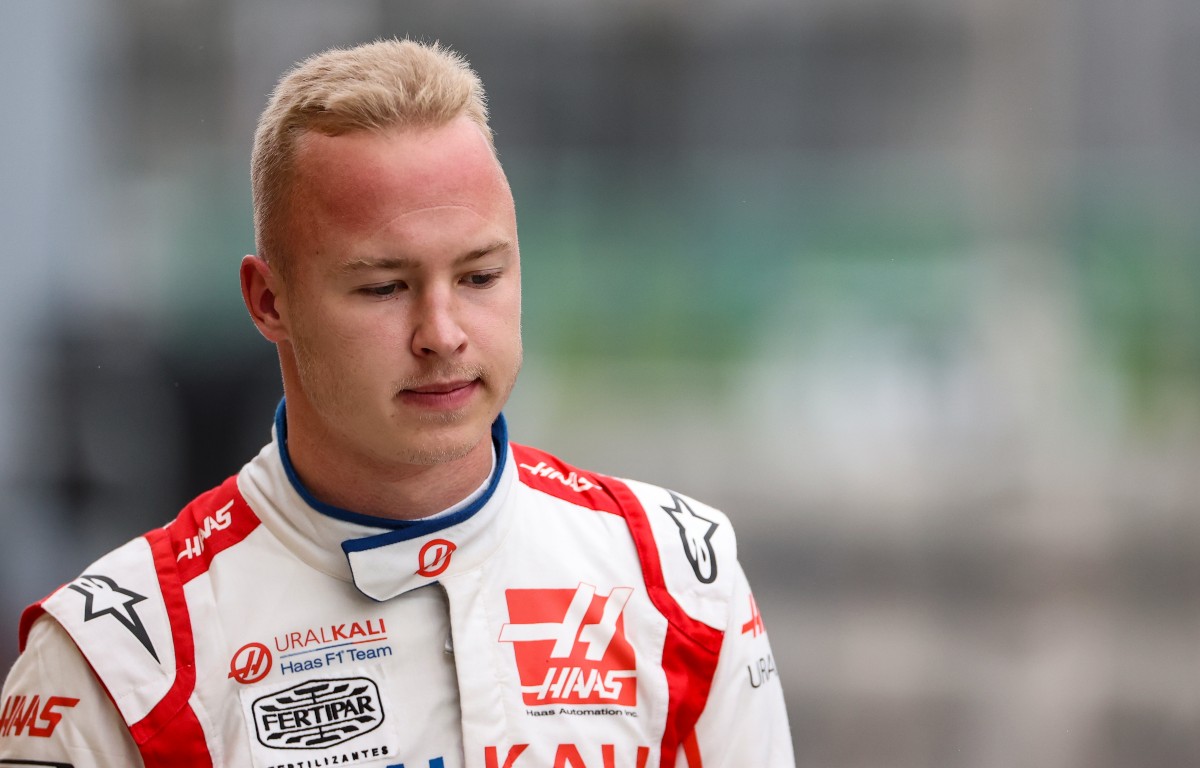 Nikita Mazepin has called out Sebastian Vettel and Max Verstappen for divebombing him in qualifying for the Saudi Arabian Grand Prix.
That, he says, goes against the very same gentleman's agreement that he was accused of breaking earlier this season.
Competing in his first season in Formula 1, Mazepin irked his rivals in his debut race weekend in Bahrain when he jumped the queue in qualifying and compromised other drivers' laps.
Fast forward to the end of the season and it is the Haas driver who is now annoyed with his rivals, most notably Vettel and Verstappen, for doing the exact same thing.
Putting in their final laps in Q1 at the Jeddah Corniche circuit, both drivers overtook Mazepin  in the final moments of Q1 and then slowed down to create space for themselves.
That cost the Russian rookie, Mazepin a full second slower than his team-mate Mick Schumacher.
"We have a one-hour long meeting with [FIA race director Michael] Masi, who tells us the rules," he told The Race.
"The older generation of drivers say gentlemen's agreement you don't overtake into the last corner. Then the next day, in a very unsafe manner, divebomb you at the last corner and hold everyone back.
"The rules are the same for everyone and I am new in this sport, so I'll play along with what others are doing.
"But what I think is unacceptable is criticising the young generation and then later on, as the year goes on, really changing their approach slightly.
"I need to learn and I need to analyse because what happened was very disappointing as I was overtaken by Vettel and Max and both braked on the straight. I had to brake as well.
seb and mazepin.. pic.twitter.com/9NXdYwyphO

— lana ☃️🎄andie's wifey | semi ia (@longlivesv5) December 4, 2021
"If you lose one and a half seconds going into Turn 1 there's no point to continue at the pace that we're going."
He added: "I'm upset, but next time, I will take it with a pinch of salt that somebody says about gentlemen's agreement."
Mazepin says when he was "harshly" spoken to in Bahrain, he was "very concerned" about his actions.
Now he has others doing to him exactly what they told him was unacceptable.
"I was very concerned about my actions back in Bahrain," he added, "where I did a very similar thing as I would do in Formula 2, which would be taken without any criticism.
"I overtook some cars that were going very slow into the last corner because I felt like I needed to go and been harshly told that this is not acceptable and this is not what you do in Formula 1.
"Interestingly, 20 races later on, drivers who have been here over 10 years actually overtook me. It was a pack of four or five cars into the last corner about 150 metres before starting the lap."