'No changes' to Sprint Qualifying says Masi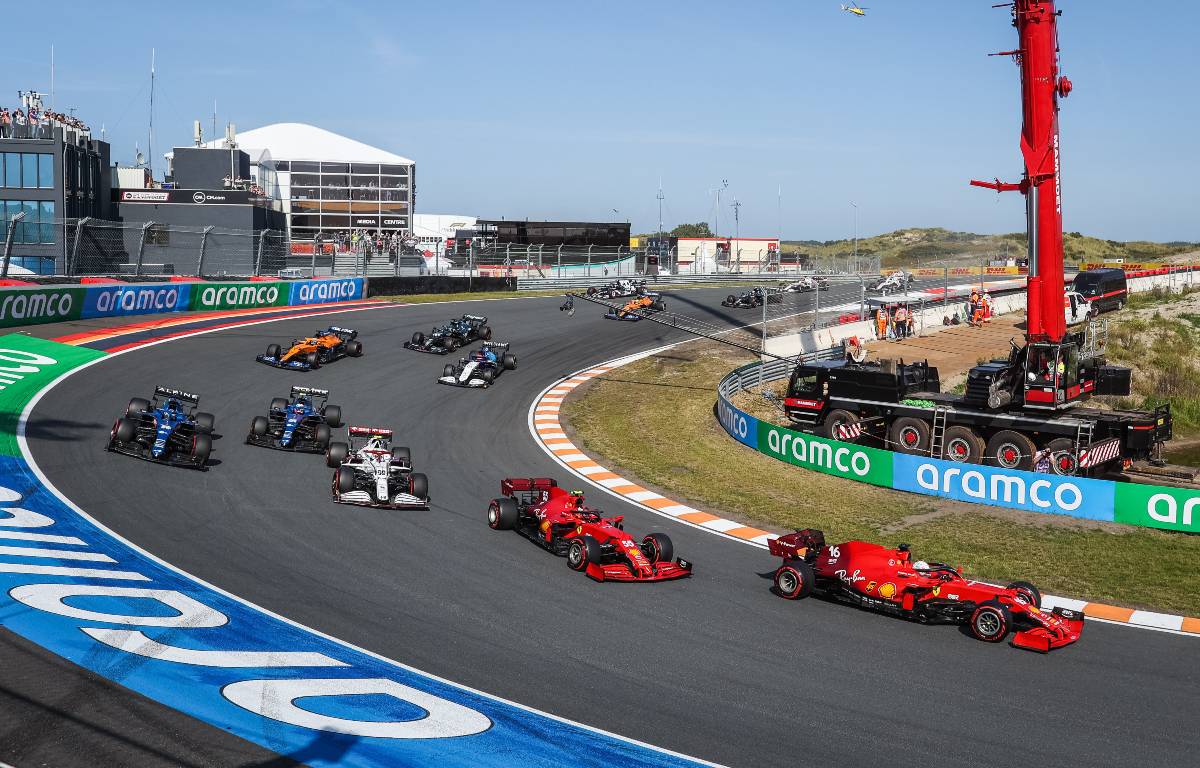 Formula 1 won't be handing out pole position on Friday evening at Monza with Michael Masi saying there are "no changes" to Sprint Qualifying.
Formula 1 trialled Sprint Qualifying at the British Grand Prix with Friday evening's qualifying not giving the fastest driver pole position, just the first slot on the Saturday afternoon qualifying grid.
That Saturday afternoon qualifying was a sprint race, but Formula 1 bosses were quick to quash the use of the word race, and the winner of it, Max Verstappen, was given pole position, not only for the Sunday grand prix but for the record books.
It didn't sit well with pundits, fans or even some of the team bosses, with calls for changes to be made and for the Friday night qualifying winner to get the word 'pole position' next to his name, and also a pole position towards his history books.
But ahead of F1's second trial at the Italian Grand Prix, FIA race director Masi says there are "no changes" for this weekend.
He added: "We all had a very good discussion following the first event at Silverstone, the FIA, F1 and the teams, and we all agreed we would do the identical thing at Monza from a regulatory perspective.
"Yes, there will be some extra activities to F1 going on separate, but from a race perspective, we will do everything the same and then sit down following Monza and see if we need to make any further tweaks for the third event, wherever that will be."
It is TIMEEE, here you have the schedule for the Italian GP

Remember Monza will be the 2nd Sprint Race of the season and that means more action 👀🏎#ItalianGP 🇮🇹 #F1 pic.twitter.com/jYSR8kINQj

— Formula1 On a Roll🔥 (@F1On_a_Roll) September 9, 2021
F1 TV are offering PlanetF1 readers 10% off both monthly and annual subscriptions! ! In order to claim this fantastic discount, click the following link and use the promo code PLANETF10 at checkout!*
*The offer ends at midnight on September 12 and excludes Netherlands
The third trial is expected to take place at the Brazilian Grand Prix.
Masi added to GPFans: "There's a couple of procedural things that we would certainly look at and as we said, it is not dealing with a sample of one.
"It is 'let's actually do this twice and get a better understanding' and everyone is on exactly the same page – ten teams, the FIA, F1 are all on completely the same page. But more minor things, nothing wholesale.
"The parc fermé procedures, the jobs the FIA team had were huge. Looking at all the different bits and pieces but it wouldn't be… nothing we have discussed is wholesale, it is finessing."