No Hungarian update for Mick after early-season crashes
Mick Schumacher won't have Haas' Hungarian Grand Prix updates, Guenther Steiner blaming that on the driver's early-season crashes.
Schumacher was involved in two big crashes in the first half of this championship, the Haas driver destroying his VF-22 in qualifying at the Jeddah circuit and again in the Monaco Grand Prix.
The repair bill for the two was said to be around the $2million mark.
And with the F1 teams operating under a budget cap that has long-term consequences, consequences that Schumacher will feel at the next race in Hungary.
Haas have revealed only Kevin Magnussen will have the upgraded VF-22 at his disposal as Schumacher's accidents have cost the team time and money.
"We will hardly have spare parts even for one car," team boss Steiner told F1-Insider. "We had a lot of accidents this year and therefore used up all our materials."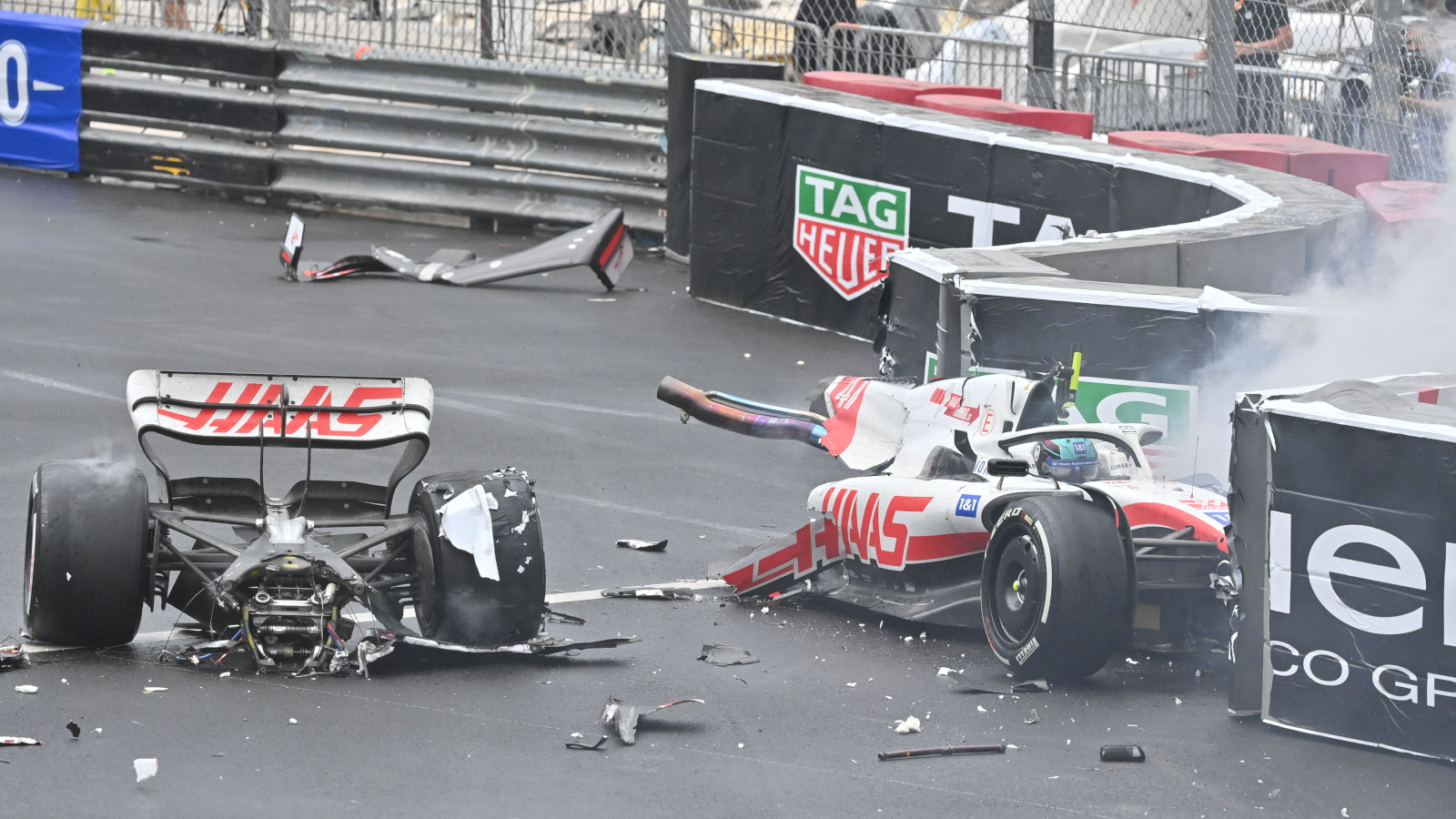 The 23-year-old, though, isn't at all fazed.
"That's okay for me," he said. "Budapest is a track that should actually suit us. So even without a new package, it can be good there."
But while Haas could have delayed updating the car until after the summer break, giving the team time to put together enough parts, Steiner says it is imperative they run it before the holidays.
"In the beginning they said we cannot do it anymore until Spa, and everybody really pushed to have at least one set for Budapest so we get some data and can analyse it then for when we get going again after the break," he explained.
"And then if it doesn't work we always can go back to what we had before, we have got a good plan in place, well organised."
There is also a chance Schumacher may take an engine penalty in Hungary given that he is on his third and final penalty-free Ferrari power unit.
But Steiner is hoping to hold off on that.
"He's due to an engine change as well. And I don't know exactly when we're going to do that," he said.
"We need to check a few things, but hopefully we can avoid to do it in Budapest. If we're not forced to do it, we're not going to do it in Budapest.
"That I cannot say 100%, because they need to look to this engine, how it looks. But once we know that one, but the plan in the moment is to do it in Spa."
Haas' point-scoring run ended in Sunday's French Grand Prix, Kevin Magnussen retiring after a collision with Nicholas Latifi while Schumacher was pitched into a spin by Zhou Guanyu and was unable to recover.
Starting 17th after losing his lap time in qualifying, the German says it was surprisingly difficult to overtake on Sunday.
"Tyre management today was more problematic than expected and the weekend was generally quite difficult," said Schumacher. "Nevertheless, the last stint wasn't too bad.
"If we had started a little further up the field, it might have been enough but it was no longer possible to catch up because overtaking was difficult."
Highlights from the French Grand Prix
Did Max Verstappen win the French Grand Prix, or did Ferrari and Charles Leclerc throw it away? Probably a bit of both.