May 2022 date for Miami, and no sprint race
Formula 1's first foray into Miami won't include a sprint qualifying with Stefano Domenical saying those will be reserved for more established venues.
Next season Formula 1 is adding Miami to the calendar, the circus heading to Florida to race on an all-new layout at the Hard Rock Stadium complex in Miami Gardens, home to the NFL's famous Miami Dolphins franchise.
It will be the first race in what is a 10-year deal for Miami to host a round of the F1 World Championship.
One thing the Miami race won't see is sprint qualifying with F1 chief Stefano Domenicali saying even if Formula 1 does continue with that format next season, it will be kept for the more established races.
"The idea was to offer something different in order to make sure there was something new we can offer to all the stakeholders in Formula 1," he told Racer.
"We had said that we wanted to do three tests. One has been done at Silverstone, the other will be in Monza, and the other one will be at the end of the season in Brazil.
"At the end of this complete test we are going to have a plan to see what the next step is. What we can say is, after Silverstone, the response we had from the drivers, teams and media has been really positive.
"And also from the promoter, because every day we had something – people coming to the track on Friday had first qualifying – so the outcome of the first event has been dramatically positive.
"It's great because that brought attention, and interest and TV, and also partners, so we have seen a financial influence being positive. Therefore, If I may say it has shown very, very positive signs.
"We want to respect what we said. We are going to have a full debriefing at the season. We have a plan for the future – of course, we are developing that. We are fine-tuning some of the comments we received. What I can say is, if we move – as I do believe we should – in that direction in the future, it will not be at every race.
"We have ideas to create a special format for certain historic grands prix, and certain special awards we want to offer to add to the already incredible platform of Formula 1.
"So very, very positive comments after the first exercise, and (we are) ready to prepare a proposal at the end of the three events that can bring home what will hopefully be a big step, also in a sporting proposition."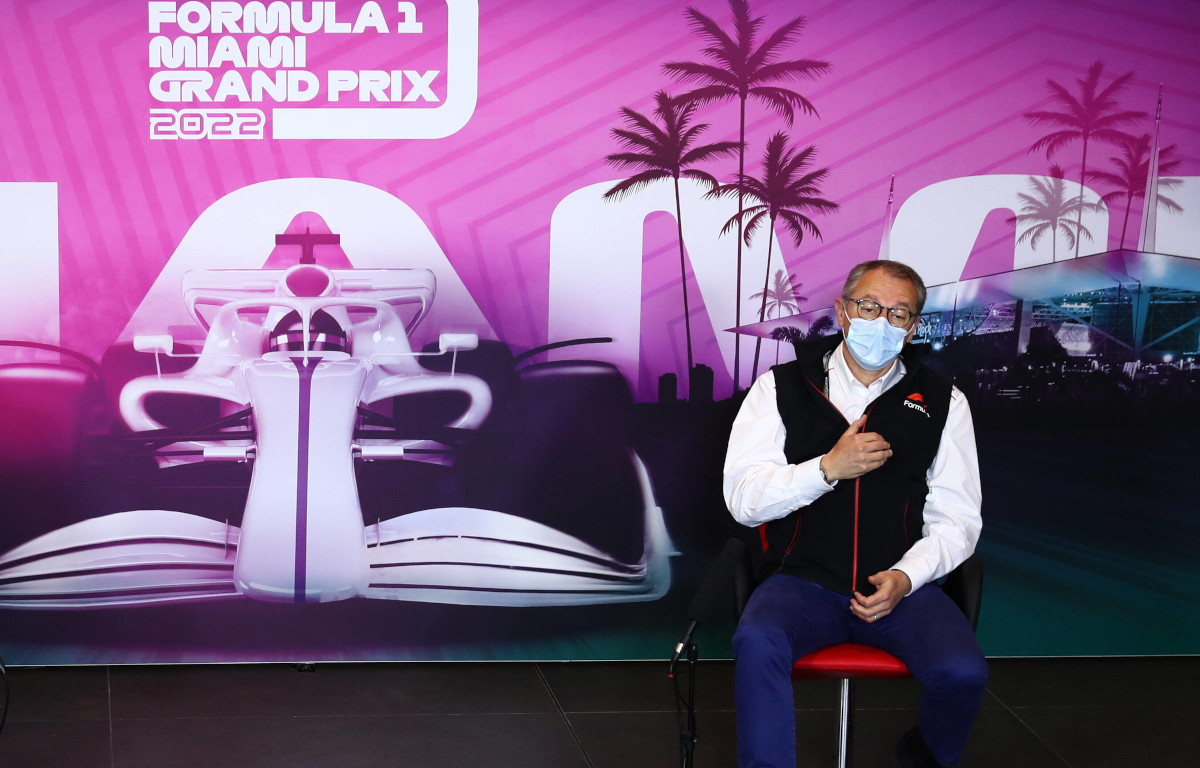 Check all the latest 2021 teamwear via the official Formula 1 store
As for when Formula 1 fans can attend the first Miami Grand Prix, that will be in May next year.
"We are less than halfway through 2021, but planning for 2022 has been ongoing for some time," Domenicali said. "There is a high demand for venues for the 2022 calendar. We hope to announce the provisional calendar in September/October.
"We can confirm that the much-anticipated Miami Grand Prix will happen in the first half of May, and demand for tickets is high, even though sales have not officially started.
"We also look forward to our move for St. Petersburg for the Russian Grand Prix in 2023."