Haug: Strategy blunders are 'part of Ferrari history'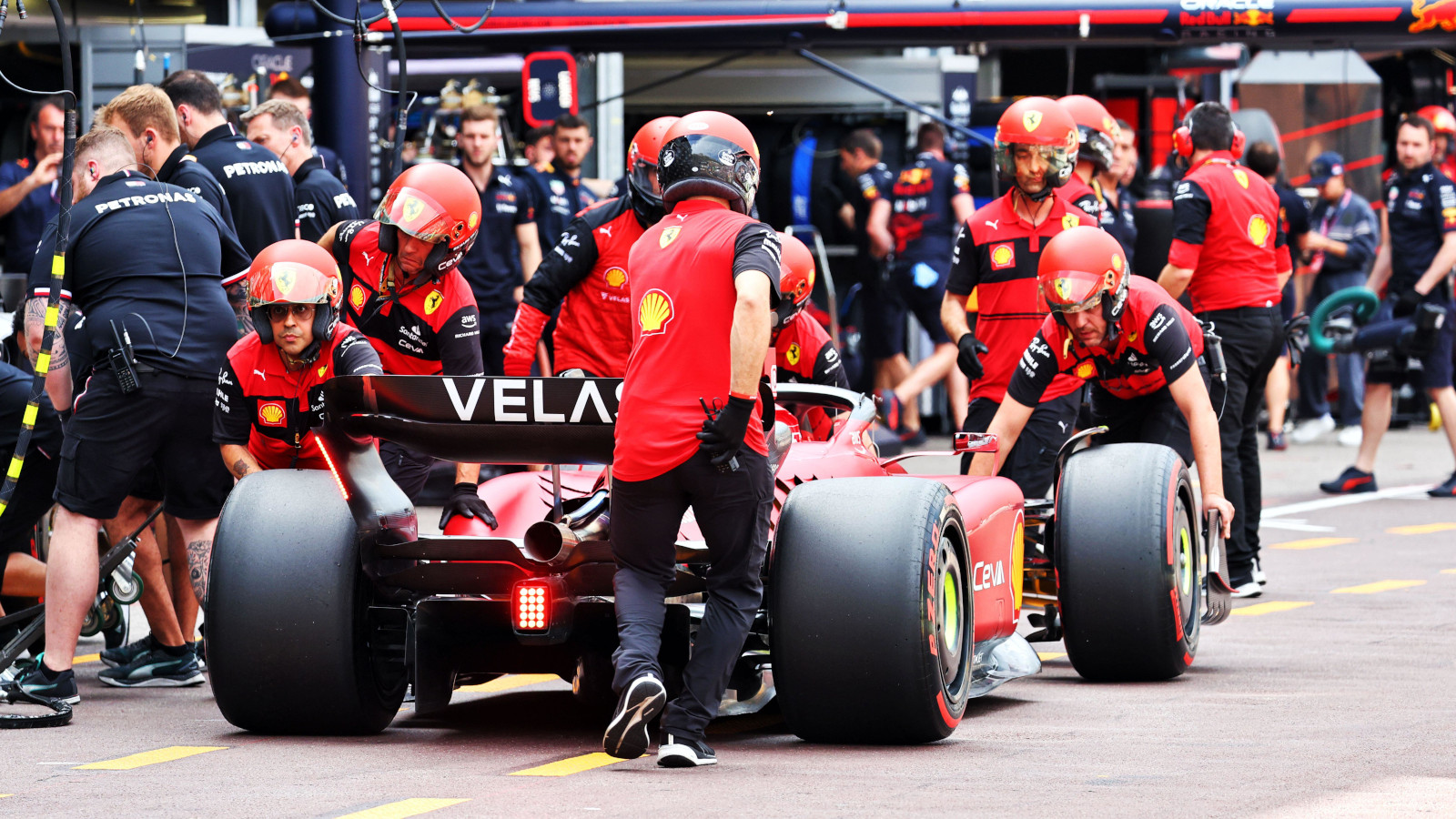 Norbert Haug believes strategic "blunders" during races are part of Ferrari's history, after the race lead was thrown away in Monaco.
The former Mercedes vice-president spoke after Charles Leclerc had the lead and a likely race victory taken away by a Ferrari strategy that saw the Monégasque driver become furious over team radio, admitting afterwards he had been left "hurt" by "too many mistakes" made by his team.
Leclerc had already been called into the pits to move on to intermediate tyres on a drying track, and a second call came for him to move on to slicks a few laps later.
His race engineer then told him to stay out but the move came too late, as Leclerc had already entered the pit lane, in a move that dropped him out of the race lead and even out of the podium places.
There's yet to be a repeat winner around Baku so far 👀

2021: Sergio Perez
2019: Valtteri Bottas
2018: Lewis Hamilton
2017: Daniel Ricciardo
2016: Nico Rosberg#AzerbaijanGP 🇦🇿 #F1 pic.twitter.com/pY4rwzrKbF

— PlanetF1 (@Planet_F1) June 5, 2022
Team-mate Carlos Sainz was praised after the race for taking his strategy into his own hands in Monaco, opting to stay out until he could swap to slick tyres – and felt he could have earned the win himself had he not been held up behind lapped traffic in the form of Nicholas Latifi on his out-lap.
Haug was left unsurprised by how the strategy error from Ferrari had come about as he feels they have plenty of previous form in failing to execute races the way they would like.
"What Ferrari did in Monaco will certainly not go down in motorsport history as a great moment of strategy, but rather as a stroke of genius that was as unnecessary as it was self-manufactured," Haug told RND.
"From the outside, it seems there is so much pressure internally at Ferrari to make decisions particularly well, when perfectly normal decisions would be a much better choice.
"Ferrari certainly tripped themselves up in Monaco, turning a sure win for their title contender Leclerc into a fourth-place finish and giving his rival Max Verstappen a completely unnecessary and, in the worst case scenario, possibly World Championship-deciding gift.
"Unfortunately, it is part of Ferrari's history that such blunders happen from time to time and thus torpedo otherwise brilliant results. At the next race, the pressure will not be less in this way."
Leclerc now sits nine points behind Verstappen at the top of the Drivers' Championship, with Ferrari trailing Red Bull by 36 points in the Constructors' standings heading into the Azerbaijan Grand Prix.
Ferrari need to bounce back from Monaco woes
Ferrari's disappointment in Monaco should fuel them to get the most out of the Azerbaijan Grand Prix.