Former Mercedes motorsport VP Norbert Haug feels that Lewis Hamilton is being underestimated in the 2021 title battle.
Hamilton has been the dominant force of Formula 1's turbo-hybrid era, winning six of the seven Drivers' Championships on offer since 2014.
Skip forward to 2021 and the fight is on for a record-breaking eighth title, though Hamilton has met stern competition in the form of Red Bull's Max Verstappen.
With seven rounds to go, Hamilton leads the Drivers' Championship by two points over Verstappen, though many predictions over the ultimate victor seem to be swaying in Verstappen's favour.
Haug though is backing Hamilton after suggesting that the 100-time race winner is being underestimated.
"Not because I wear the Mercedes star on my forehead, but because I just think that he might be underestimated a little bit at the moment, and most of the tips I've read go to Verstappen. That's why I'm going for Hamilton," Haug told Sky.
There is no doubt though that this is a fierce battle, one which in fact gives Haug flashbacks to the days of Mika Hakkinen and Michael Schumacher scrapping it out for the title.
"Mika Häkkinen and Michael Schumacher used to do that for years. It reminds me a lot of that," said Haug.
"The Verstappen-Hamilton duel leaves nothing to be desired. So even if you have reminiscences of great old Formula 1 times: I think it has never been better, closer or more competitive than it is at the moment. And that is enormously good for Formula One."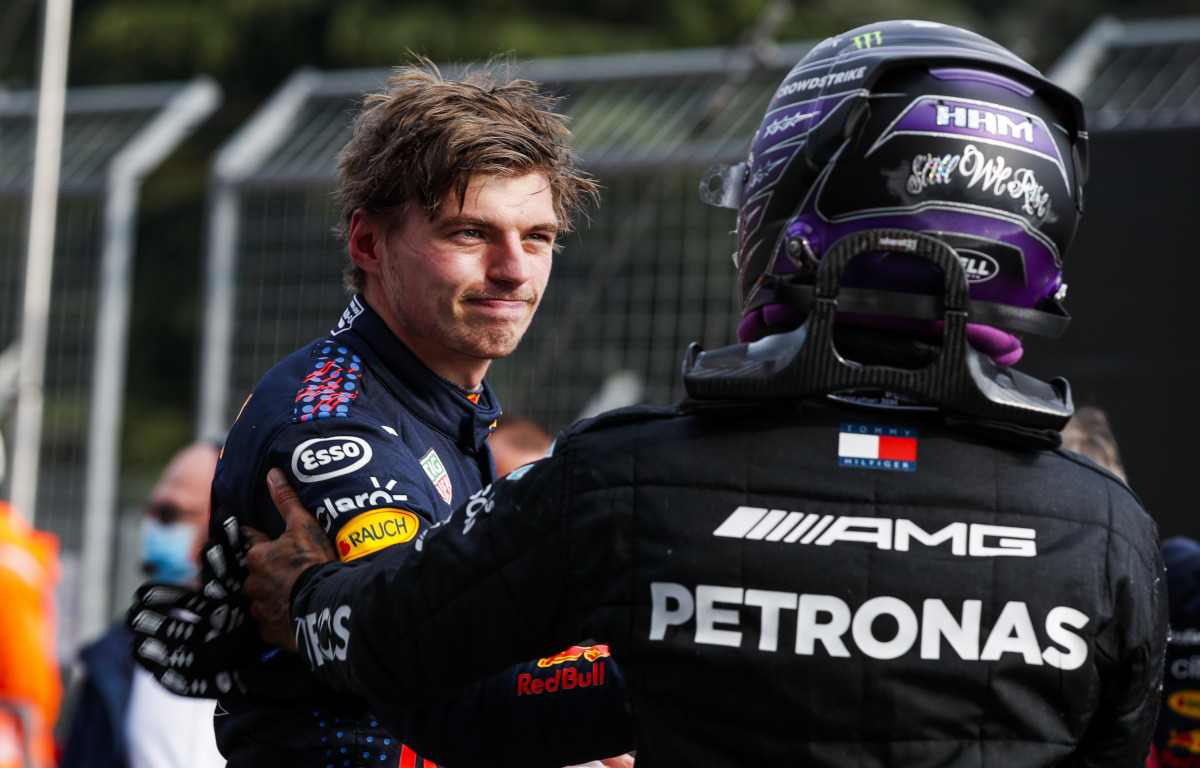 Check out all the latest Lewis Hamilton merchandise on the official Formula 1 store
The question is then, which driver is taking on the role of Hakkinen, and who is resembling Schumacher?
Haug believes that is a question which can not be answered, explaining that Hamilton and Verstappen have few differences.
"I don't think there's much difference. Maybe Lewis seems less aggressive, but we have seen a few actions where he says: 'When it's good, it's good, and then I can be really tough'," Haug stated.
Both drivers this season have shown an ability to perform under great pressure, something which has proven ever more impressive for Verstappen who is new to this experience.
Nonetheless, Haug feels "inconsistencies" will still creep in during the remaining rounds.
"I think there will still be many inconsistencies," Haug suggested.
"Of course, even the coolest drivers get more nervous. Under pressure, you might make a mistake here and there – even as a super, super professional."
PlanetF1 Verdict