'If Mick gets upset, it's a plus point for Mazepin'
Norbert Haug thinks Mick Schumacher should resist getting upset with Nikita Mazepin – as it may only give his team-mate a boost.
The relationship between the two Haas rookies is becoming increasingly strained following incidents during the last two races.
In the Azerbaijan Grand Prix, Schumacher was squeezed close to the wall by Mazepin while overtaking him on the run to the chequered flag and angrily gestured at the Moscow-born driver. Mazepin subsequently argued he had jinked to the right as he had not expected the German to be on that side.
Then in France last weekend, Mazepin launched an aggressive passing move on Schumacher which forced the German to take to the run-off area and to later say: "I think I have to talk to the team about it again. We do our thing, he does his. At this level, I can't quite understand it."
Haug, the former head of Mercedes motorsport who worked with Schumacher's father, Michael, between 2010 and 2012, previously said he hoped Mick had "banged on the table" and got "very very loud" during the Haas debriefing of the Azerbaijan race.
But he thinks it would be counter-productive if the reigning Formula 2 champion kept showing his displeasure with his colleague because that may only give Mazepin a psychological edge, knowing he was able to wind up Schumacher.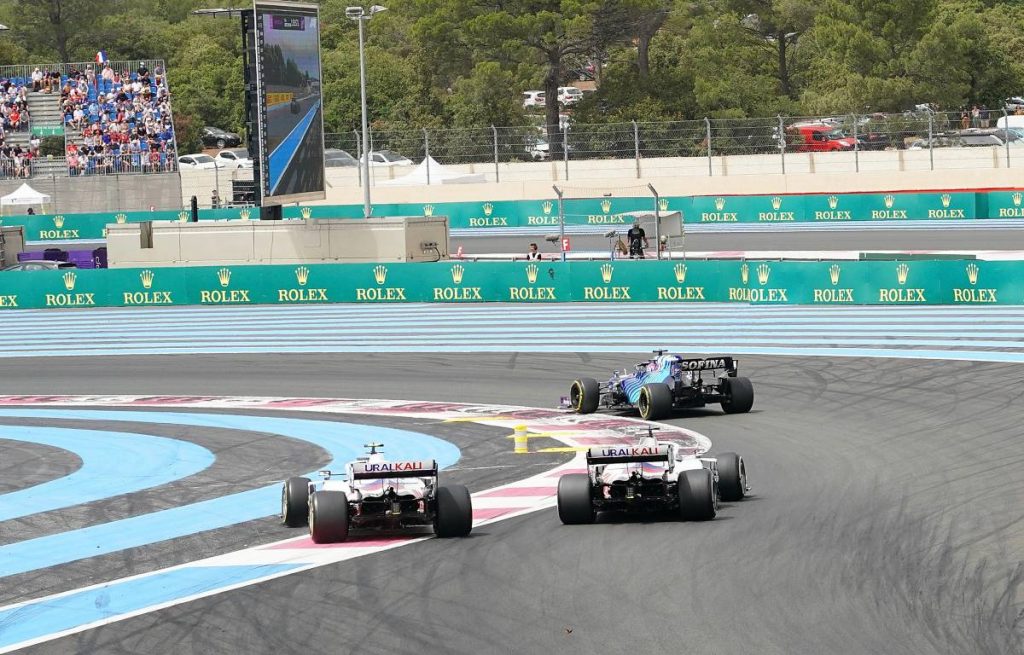 Check out the Haas collection via the official Formula 1 store
"I can fully understand Mick as a human being," Haug told Sky Germany of Schumacher's reaction to the Paul Ricard incident.
"That is the reaction immediately after the race. There was the previous history in Baku, which I assess much more critically.
"[At Paul Ricard] you could see Mazepin was on the inside, that's why I can't give him 100% blame.
"A strategic advice to Mick – it's like in real life. If the team-mate sees you are upset about him, that is the first plus point for the team-mate."
Haas team boss Guenther Steiner stopped short of condemning Mazepin for the incident in France.
"I spoke with both of them and I think in the circumstances it was racing, but it wasn't unfair by any means," said Steiner. "In my opinion, it was hard racing.
"I spoke with both of them because I didn't see the picture completely, so I came to the conclusion it was racing but it wasn't unfair."
Follow us on Twitter @Planet_F1, like our Facebook page and join us on Instagram!