Alonso 'couldn't imagine' rookie Hamilton matching him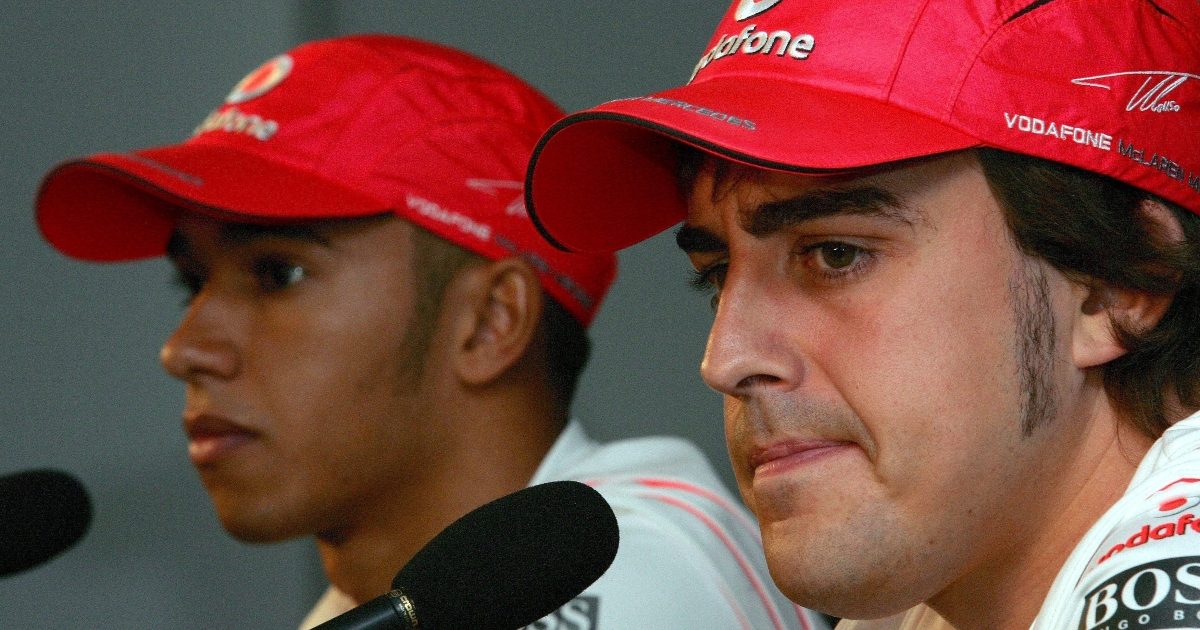 Norbert Haug says Fernando Alonso "couldn't imagine" being matched by Lewis Hamilton when the two were team-mates in 2007.
The duo both joined McLaren for the 2007 campaign, with Alonso as a two-time World Champion and Hamilton a rookie.
To the surprise of many, the Briton proved to be more than a match for the Spaniard, ending the season level on points with him as both were beaten to the title by Kimi Raikkonen, the Ferrari driver taking it by a single point.
Haug, former head of Mercedes motorsport, says how Hamilton did that year is the best example of just how good he is, and says Alonso was not expecting that sort of challenge at all.
"Fernando Alonso provided the best example," the German told Servus TV.
"He just couldn't imagine a rookie going as fast as a two-time World Champion. But it was like that with Lewis back then."
Check out all the latest Lewis Hamilton merchandise on the official Formula 1 store
Today we won our 100th race! Words can't describe how it feels to make history with this team of hardworking, driven and passionate human beings. We must keep fighting, keep rising. We've got a championship to win #LH100 pic.twitter.com/e2oQHVAVDi

— Lewis Hamilton (@LewisHamilton) September 26, 2021
Hamilton has gone on to become the most successful driver of all time since then with seven World Championships and 100 wins.
Some say he has only achieved such success due to the fact he has had the strongest car on the grid for the vast majority of races in the hybrid era.
Even taking into account the strength of his machinery though, Haug stills finds his record and achievements immensely impressive.
"Lewis has achieved his 100 victories in 15 years and 281 appearances," he said.
"So, on average, he won almost every third race. Even if he often had the best car, that is extremely remarkable."
The Mercedes driver is going for his eighth title this season, currently locked in a tight fight with Max Verstappen for it.
Who will prevail is very much unclear at this point, with just two points between them with seven rounds of the campaign remaining.
Haug says both will genuinely believe they will come out on top.
"These guys believe in themselves," he added.
"If a driver doubts himself, there are immediate opportunities for the others. The real top drivers like Hamilton and Verstappen in 2021 both have this absolute trust – 'nobody beats me'. "
PlanetF1 verdict
Hamilton v Verstappen: Who is winning the title?
After the sensational Russian GP, who has the momentum going forward to the next weekend? Lewis Hamilton or Max Verstappen?