Norris bites back at Hamilton's 'easy' comment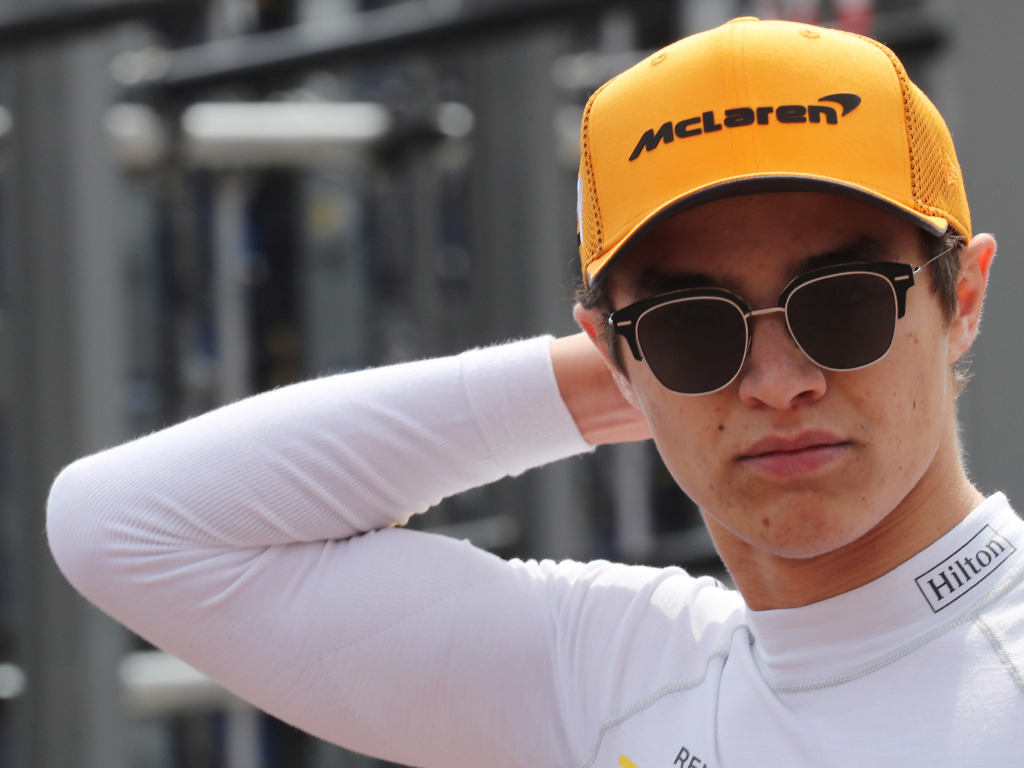 Lando Norris isn't overly impressed with Lewis Hamilton saying F1 is "quite easy" for today's youngsters as he feels it is "much harder now" than when Hamilton started out.
Both drivers made their Formula 1 debuts with McLaren with Norris P12 at his first grand prix while Hamilton reached the podium back in 2007.
But while Norris is just starting out in his career, Hamilton is contesting his 13th season in Formula 1.
The five-time World Champion, one of the elder statesmen, was asked for his view on today's F1 and what he would do to improve it.
He replied: "I'd make it harder for the drivers.
"You should be just so physically exhausted after the race, like a marathon.
"Sometimes you do these races and you can get up and I could do a race… I could probably do two or three races in a row.
"Formula One should not be like that."
He added: "Also it's a man's sport, you know, and a lot of youngsters come in and it's quite easy for them to get straight into it."
This year three driver made their official F1 debuts with Formula 2 drivers Norris, George Russell and Alexander Albon all stepping up into F1.
Two of the three have already scored points with Norris achieving a best result of P6 at the Bahrain Grand Prix.
That, though, is a notable difference to the results Hamilton achieved in his first six races, which included a victory at the Canadian Grand Prix.
Norris reckons Hamilton had it easier back then.
Asked about Hamilton's comments, he told AAP: "It must be projected at me, George, Alex, because we're the younger people coming into Formula One.
"I'm not suffering as maybe he would have wanted us to do.
"I don't know why he would say it now and not when he first started.
"It's much harder now than when he started in Formula One."
Follow us on Twitter @Planet_F1 and like our Facebook page.