Norris: F2 'much harder physically' than F1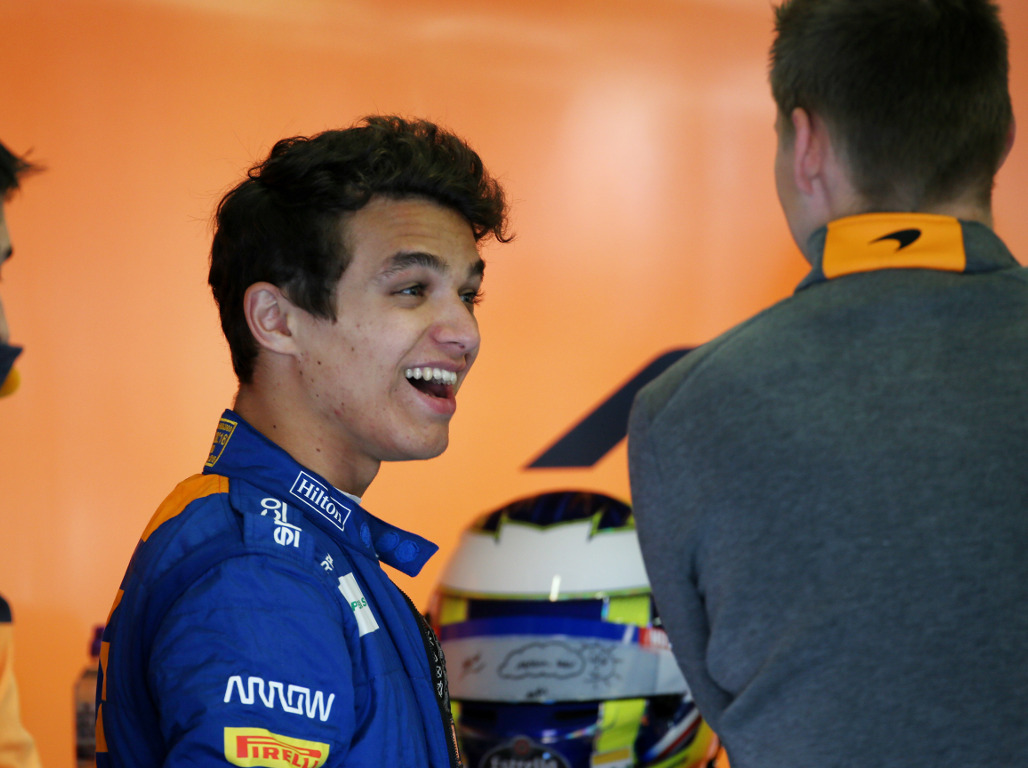 McLaren driver, Lando Norris, has said that he found Formula 2 "much harder physically" than Formula 1.
Norris has enjoyed a smooth transition to Formula 1, accumulating 22 points to help McLaren up to P4 in the Constructors' standings ahead of the German Grand Prix.
Reflecting on his rise up through the racing ranks, Norris said he suffered physically in all of the feeder series and has found Formula 1 to be easiest on his body.
"I did suffer a lot since karting, with my size and everything, not really having a clue what to do when I started karting," Norris  told Autosport.
"So I suffered in every category: F4, F3, F2. Not so much F2 but I've had to kind of play catch-up quite a bit and in some ways, F1 was a bit nicer with power steering.
"F2's much harder physically on the arms and almost on the whole body than F1 is.
"So it can change, but I don't really mind."
Week of the race 🇩🇪 #GermanGP pic.twitter.com/ViOVtgpb0N

— Lando Norris (@LandoNorris) July 22, 2019
Norris has put his good start to life as a Formula 1 driver down to confidence in the McLaren car, a car he feels very comfortable with.
"I feel more confident in this car, in Formula 1," Norris added.
"Not just because I've done well, but even at the very start of the season.
"It was very hard to put a lap together but I still felt more comfortable in this car than last year, in F1 compared to F2.
"Not because it's easy or anything, but I just have a better feeling for it.
"I think a bit of it is that, I feel more confident in the car, I have a better idea for the limits and to always be on that limit.
"And then a combination of working with the team and preparing a lot for this year.
"Knowing myself, I didn't do the best job last year and I'm working on that area.
"I'm sure like everyone else I'm not always the happiest if I don't do a good job in quali or the race or whatever, so I think beating myself up sometimes makes me work harder."
Norris' performances have already seen him retain his McLaren seat for the 2020 campaign, with Carlos Sainz remaining as his team-mate.
Follow us on Twitter @Planet_F1 and like our Facebook page.