Norris: Good that Albon wasn't penalised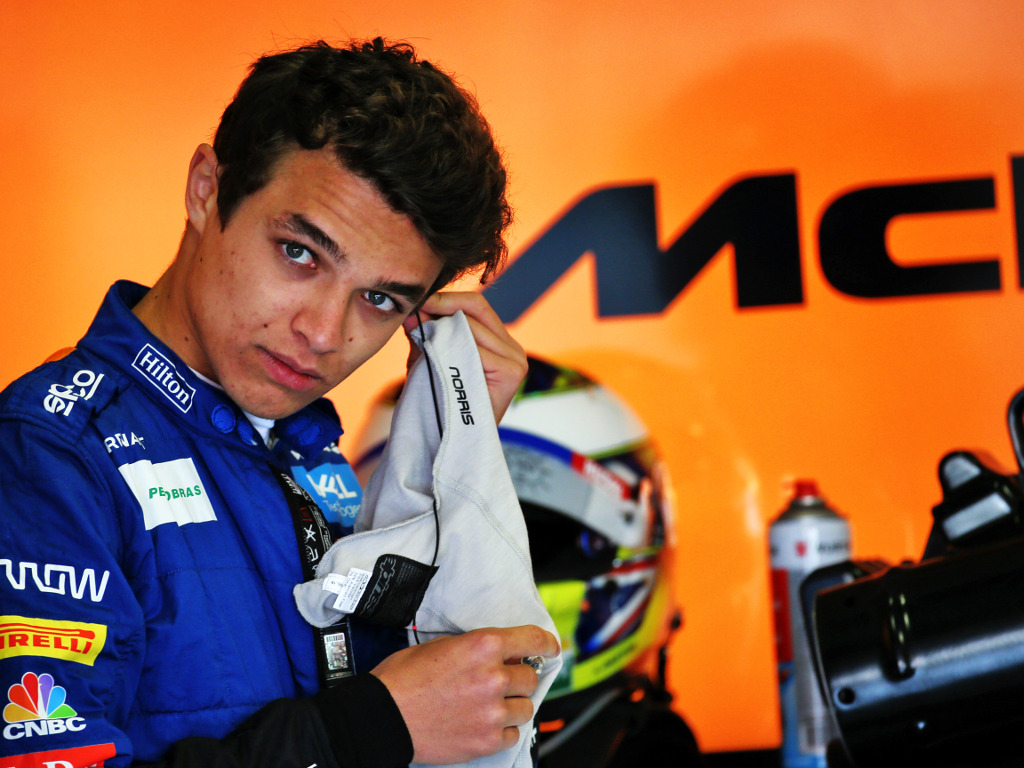 Lando Norris says it was right that Alexander Albon was not penalised over their battle in Japan, saying the Red Bull driver made a "decent move".
Running ahead of Albon in the early laps at Suzuka, the Red Bull driver attacked Norris for sixth place.
There was brief contact between the two with Norris, who already had brake issues as a result of debris, flying off the track.
The Brit had to pit, not because of the clash but because of the brake issues and dropped to the back of the field, putting an end to his chances of scoring points.
But while the likes of F1 commentator Martin Brundle feel Albon deserved a penalty, Norris says fair play to him.
"Everyone thinks there was a clash, but there was no clash," he told PitPass.
"In my eyes there was no contact. He made a decent move, must've been from quite a long way back.
"My brakes were overheating completely because of the debris, which meant that I locked up the front right completely. He then sent it from a long way back. Fair play to him anyway."
Shown that there was actually contact, Norris stuck by his belief that Albon's actions did not deserve a penalty.
"It was a bit of a risk from him because he would've got past sooner or later, he was much quicker.
"But I guess that's racing.
"He didn't get a penalty, did he? Good."
He added: "I saw him freaking late, to be honest.
"I started to turn in, I think I was on the brakes but they just weren't slowing down properly.
"But he must of committed before, and I was almost getting to the apex, at which point I saw him.
"I don't know, I'll look at my onboard, but as soon as you see me start to turn left, was pretty much the point I saw him.
"It quite easily could've turned into something a lot worse."
Follow us on Twitter @Planet_F1 and like our Facebook page.