Close one! Hamilton's near miss with Kubica…
The final day of the first test started with a familiar incident…and a very familiar team in Mercedes beginning to show signs of waking up – but it could have been oh so different.
Here is how day four unfolded…but first, a reminder of the day's runners and riders.
Day four of #F1Testing is underway!

Ferrari – Leclerc
Mercedes – Hamilton/Bottas
Red Bull – Gasly
Renault – Ricciardo/Hulk
Haas – Grosjean/K-Mag
McLaren – Norris
Racing Point – Stroll
Alfa Romeo: – Giovinazzi
Toro Rosso – Albon
Williams – Kubica/Russell pic.twitter.com/K2s95DVA8D

— Planet F1 (@Planet_F1) February 21, 2019
And, after only hitting the track for the first time in the afternoon of Day Three, Williams were straight out of the blocks on Thursday morning…
#RK88 takes to the track! #F1Testing pic.twitter.com/N2U0NqL6XE

— ROKiT WILLIAMS RACING (@WilliamsRacing) February 21, 2019
It took just 15 minutes for the first red flags of the day to start waving, with McLaren's Lando Norris caught out on a cold track with cold tyres.
Kimi Raikkonen and Alexander Albon send their sympathies. The same early incident has happened to them too over the course of the week.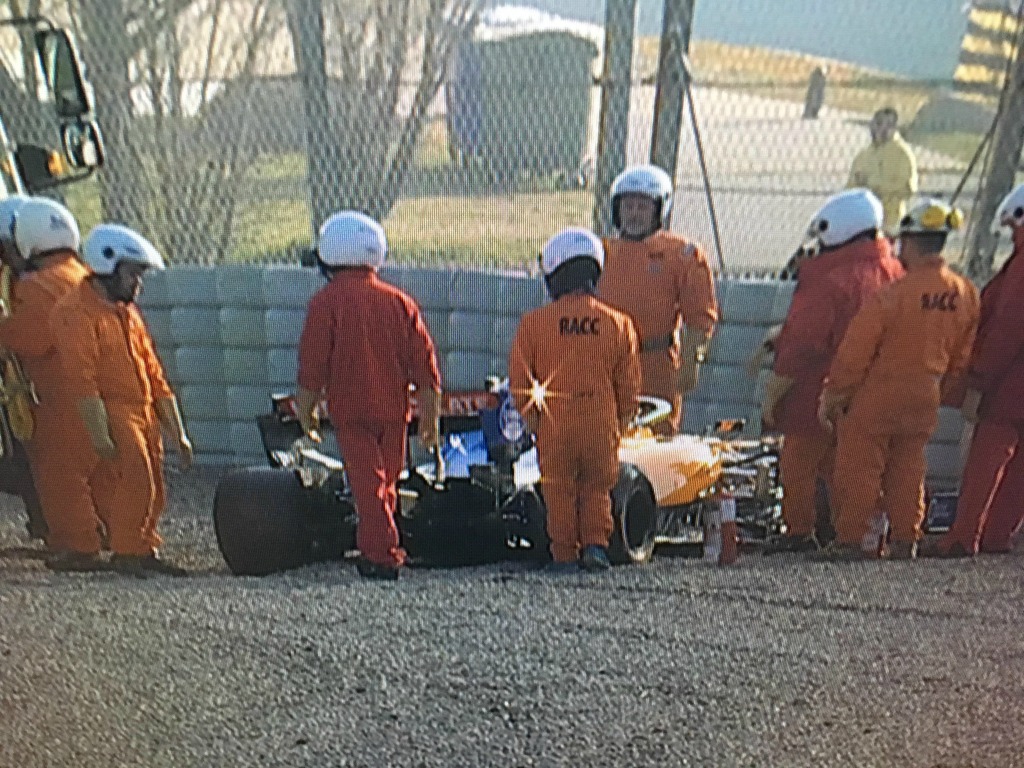 There was only a brief pause in the on-track action, with teams able to crack on with some early aero tests.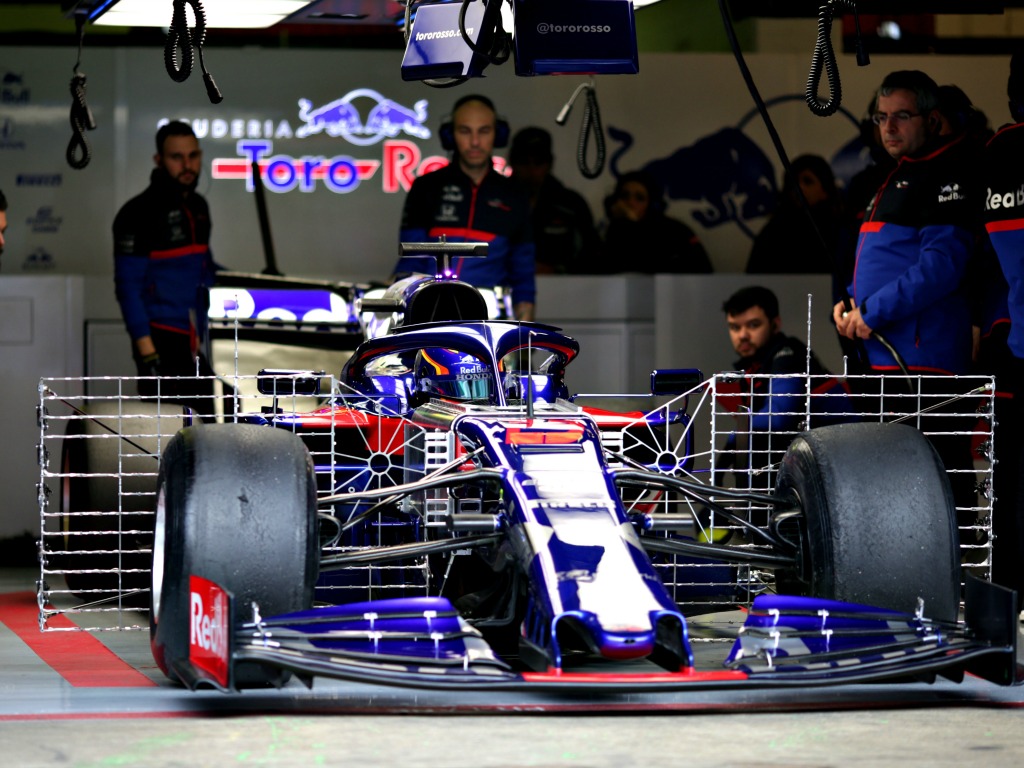 Those rakes really make the cars so fetching, don't they?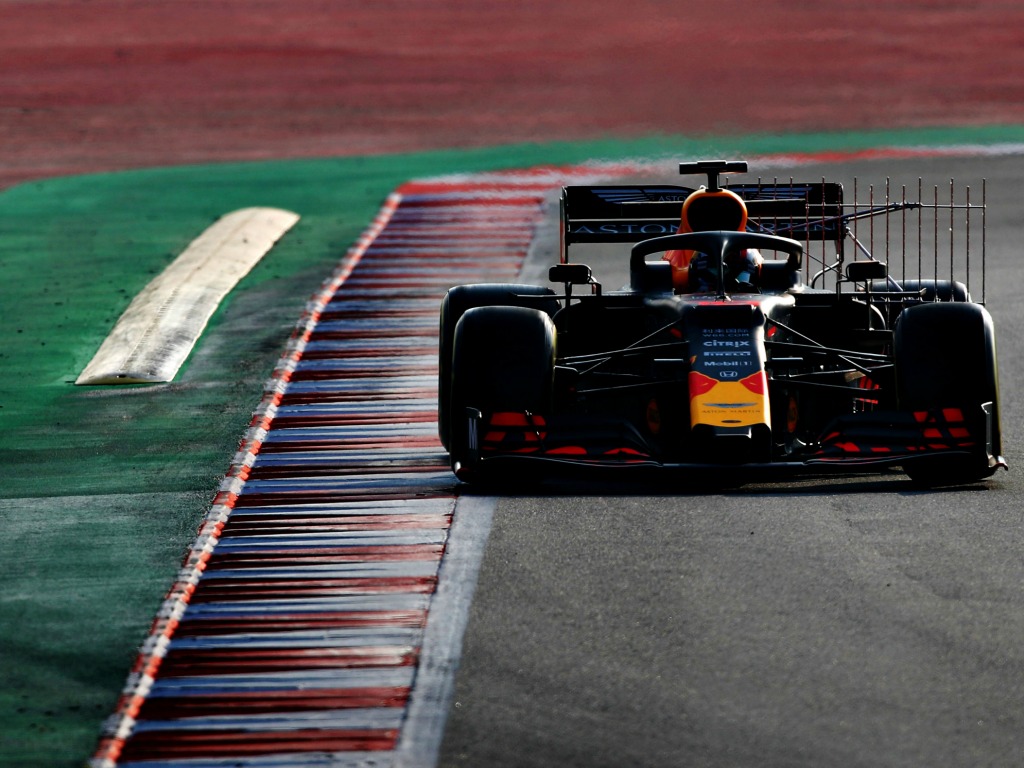 After a quiet first hour from Mercedes, the Silver Arrows began to show power and performance after solely focusing on reliability over the first three days.
Their best time heading into day four was a 1:19.535 on the C3 compound. Lewis Hamilton, on morning duty, whittled that down to 1:18.518 on the harder C2 tyre just as the halfway point of the morning session approached.
Back to it 👊 Lewis takes W10 for another spin! #F1Testing pic.twitter.com/aTDpUpNcsX

— Mercedes-AMG F1 (@MercedesAMGF1) February 21, 2019
And those lap times from Hamilton continued to tumble as he began to experiment with some of the softer tyres on offer.
The Brit was down to a 1:17.977 on the C4 compound, but Renault's Daniel Ricciardo then got in on the act, pipping Hamilton  by 0.064 seconds on the same soft tyre.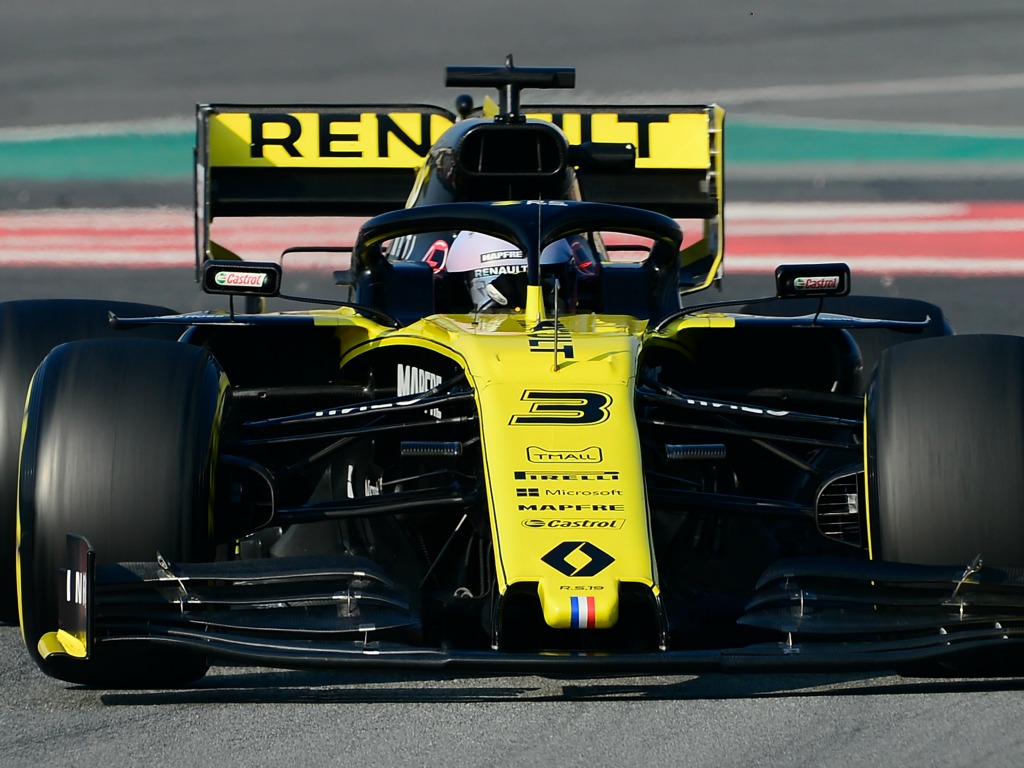 Elsewhere on track in the morning session, there were little spins for Racing Point's Lance Stroll and Robert Kubica in the Williams.
The Pole was soon back up and running…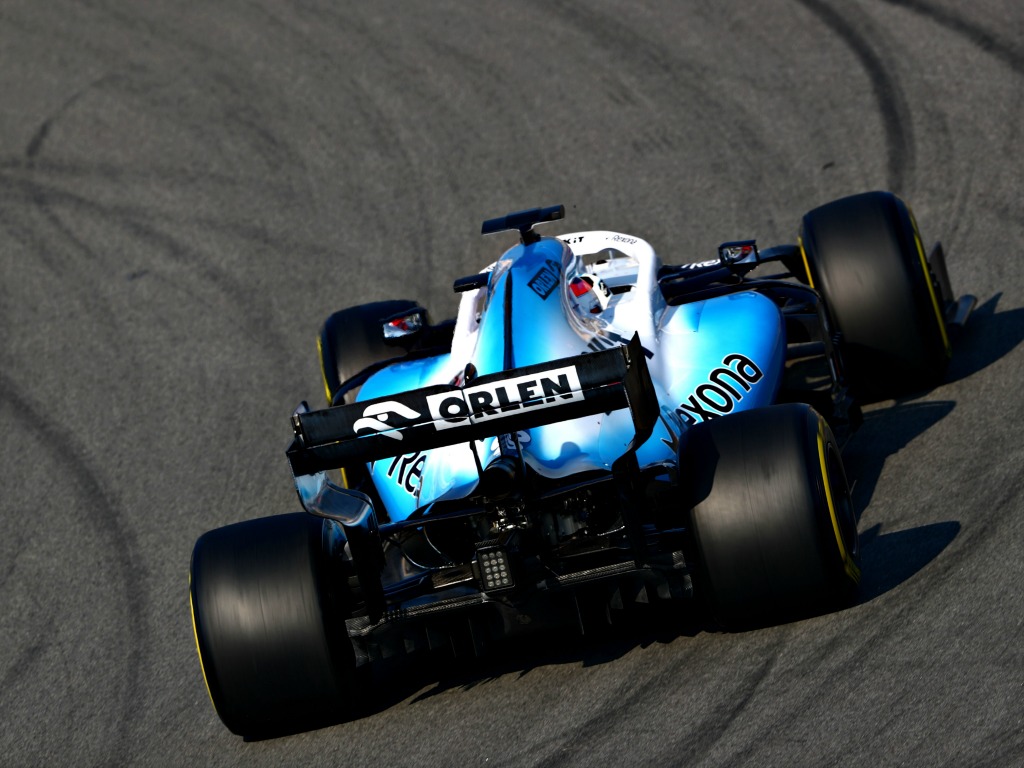 Although he could have easily been on the sidelines had Hamilton not take evasive action on one of his hot laps.
😯 😧 🙈#F1 #F1Testing @R_Kubica @LewisHamilton pic.twitter.com/UwFWgiNoak

— Formula 1 (@F1) February 21, 2019
The lap times, meanwhile, continued to tumble, with Toro Rosso's Alexander Albon setting the new quickest time we have seen so far to put him top at the lunch break.
MORNING SESSION = DONE

And a scorcher of a lap from @ToroRosso rookie @alex_albon puts him top of the pile 🔥#F1Testing #F1 pic.twitter.com/uzjZzDZVLS

— Formula 1 (@F1) February 21, 2019
With his headrest issues a thing of the past, Kevin Magnussen was back in the Haas VF-19 for the final session of the week.
Lunch all done…@KevinMagnussen takes over behind the wheel! #F1Testing pic.twitter.com/HOu6j7ZshJ

— Haas F1 Team (@HaasF1Team) February 21, 2019
Antonio Giovinazzi put in the laps for Alfa Romeo, having admitted he is "more ready" for F1 today than he was two years ago. He brought out the day's final red as his C38 broke down with five minutes remaining.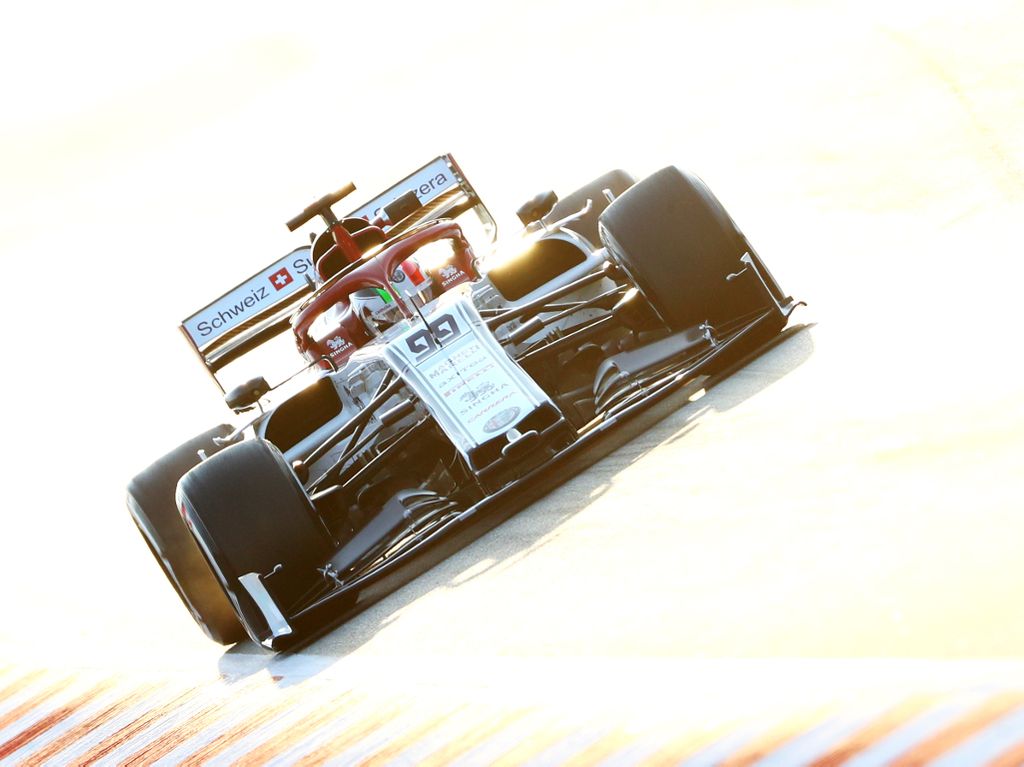 With 90 minutes of play remaining on Thursday, Hulkenberg went quickest with a 1:17.393.
A new fastest man of Test 1…

1:17.393 for @HulkHulkenberg in the @RenaultF1Team!#F1 #F1Testing pic.twitter.com/NI9XMrW5yK

— GP Fans Global (@GPFansGlobal) February 21, 2019
And then he stopped out on track!
Seems like front suspension failure…. the car is touching with the front wing on the ground and the rake is very, very high! pic.twitter.com/kfQw1I9xvw

— F1Writers™ (@f1writers) February 21, 2019
Charles Leclerc completed a massive 138 laps in the SF90 but even that didn't lead the list with Giovinazzi doing over 150.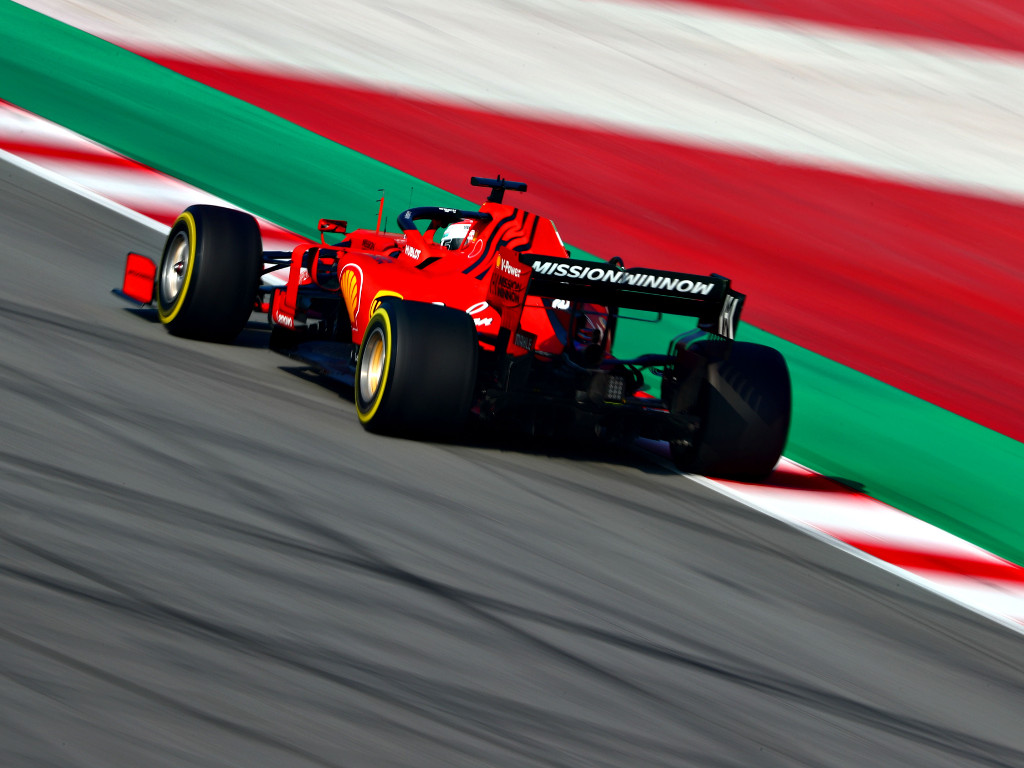 The day's times…
WEEK ONE = DONE ✅

The Renault pair are split at the top of the timesheets by @alex_albon 💪

1⃣1⃣4⃣6⃣ laps completed on Day 4 – that's more than 17 race distances!#F1 #F1Testing pic.twitter.com/WK9wFg49Yd

— Formula 1 (@F1) February 21, 2019
Follow us on Twitter @Planet_F1 and like our Facebook page.