Norris: One more corner maybe…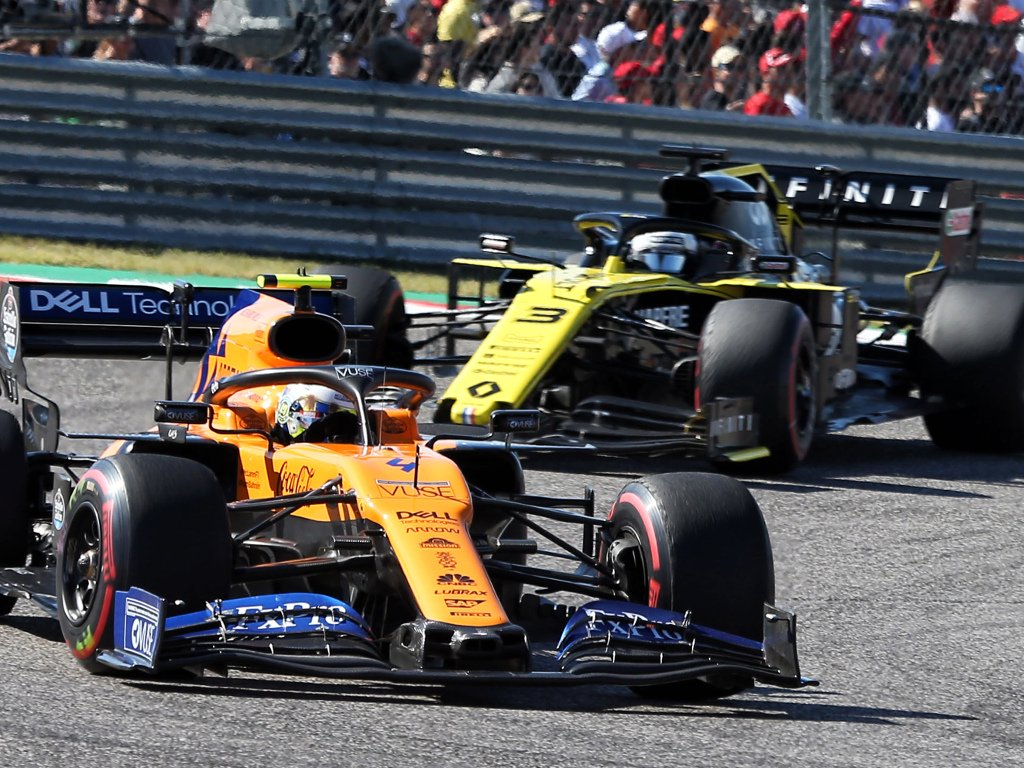 Lando Norris rued Kevin Magnussen's late off at the United States GP as it prevented the McLaren rookie from having a go at Daniel Ricciardo for sixth place.
Norris and Ricciardo spent much of the Circuit of the Americas' race fighting over fifth place.
That became sixth when the recovering Alexander Albon moved ahead.
Heading into the final stage of the race, Norris was on a fresh tyres with his two-stop strategy and closing fast onto Ricciardo.
However his chances of taking P6 off the Renault driver were undone when Magnussen slid off the track and beached his Haas.
That brought out the yellows, effectively ending Norris' hopes.
"Up and down, mixed feelings," he told the official F1 website.
"Obviously P7, P8 as a team is a good result and for myself, P7, I gained one place.
"A bit frustrated that it was Daniel who was ahead of me as those are the guys we want to beat.
"Today I think we were expecting them to be faster, the Renaults, especially Daniel who was closest to us.
"We almost got him with the alternate strategy, the two-stop. One more corner maybe and I could have had a chance.
"If there weren't the yellow flags there I would have given it a shot then.
"I'm happy, good points for us.
"No unlucky moments, no problems, it was nice to have a clean race and just focus on my job."
Sunday's result means McLaren are up to 121 points with Renault on 83.
Follow us on Twitter @Planet_F1 and like our Facebook page.