Norris rues 'disappointing' lost points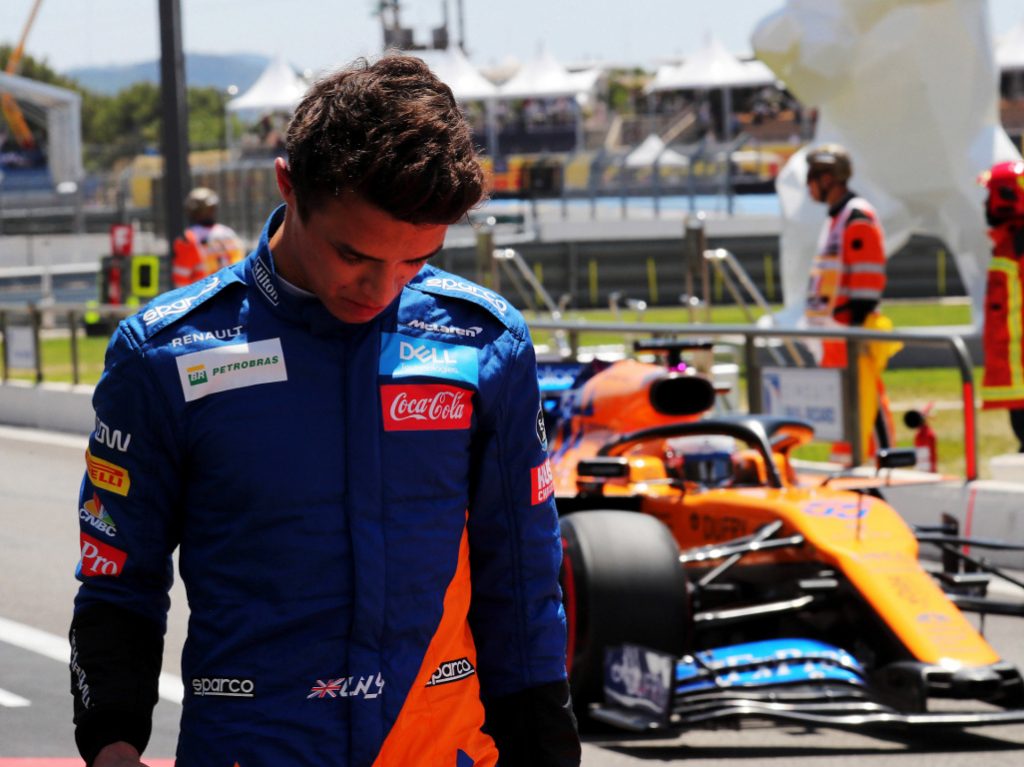 With three retirements in the last two races alone, Lando Norris admits the number of points McLaren have lost out on has been "fairly disappointing".
While his team-mate Carlos Sainz suffered back-to-back retirements at Spa and Monza, engine and a loose wheel, Norris was robbed of fifth place at the Belgian Grand Prix when his Renault engine failed.
He was still classified as P11.
Norris bounced back at Monza to score a point having started at the back of the grid due to an engine change penalty.
"From my side and from the whole team side we know in hindsight where we could have finished, and the points we could have scored," he told GPToday.net.
"Sadly it's a fairly disappointing figure.
"It's disappointing because it's a good figure in how many points we could have scored if everything went well and we had no failures or anything.
"But we can't do anything about that now.
"We all know that the job I've done is generally pretty good.
"I've not made any major or stupid mistakes, maybe one or two.
"But on the whole, we're happy, I'm fairly happy.
"I need to continue this run, not have any more problems and just be able to work on that from now on."
Losing points two races in a row while main rival Renault have scored, including a season's best at Monza, means McLaren's lead in the battle for best of the rest has been reduced to 18 points.
Norris is hoping to recover some of those next time out in Singapore.
"I'm hoping at Singapore they will take a little step back and we will take a step forward and it'll be more even again.
"But they have been very strong, and sometimes they haven't really shown it so much so we need to make sure they don't get too confident from this and continue a good trend. We need to bounce back strong."
Follow us on Twitter @Planet_F1 and like our Facebook page.