Norris: Sainz relationship only benefits McLaren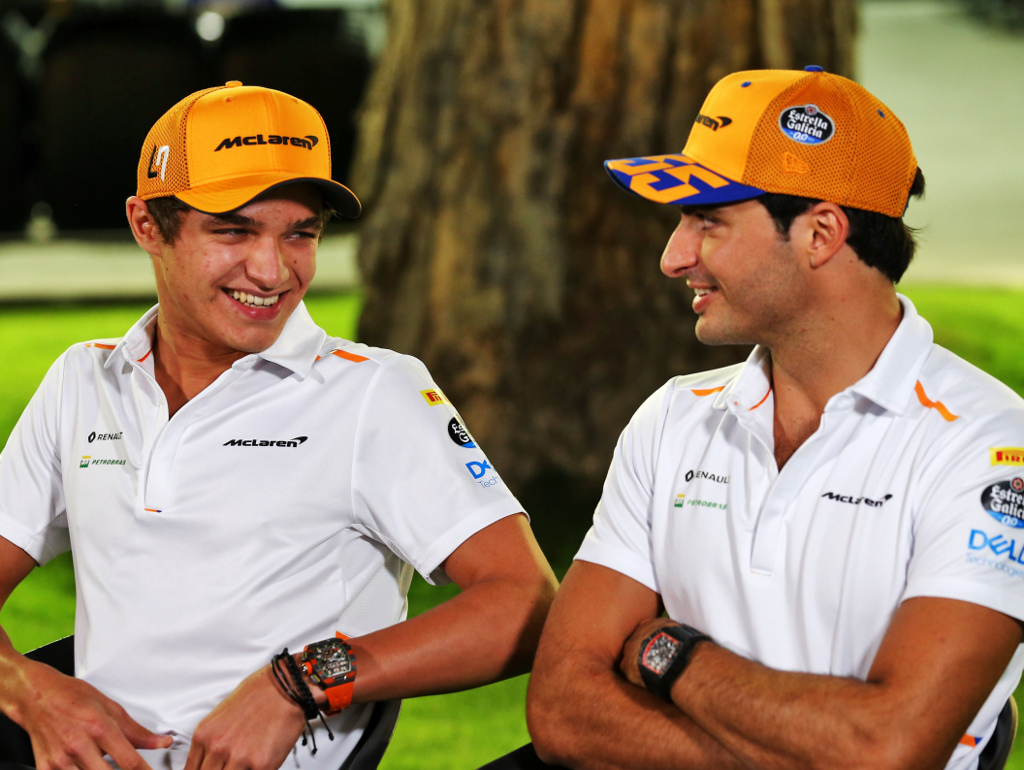 Lando Norris believes McLaren's P4 finish in 2019 was made possible by his strong relationship with team-mate Carlos Sainz.
The duo developed a reputation in their first season together for being the most entertaining duo on the grid, thanks to their strong rapport and array of pranks.
It did lead to some suggestions aimed at Norris though that he didn't take F1 seriously enough in his rookie year, and while the Briton has said that he is looking to develop a more serious side, he also thinks his relationship with Sainz was key to McLaren securing P4 in the Constructors' Championship – their best finish since 2012.
Speaking at Autosport International 2020, he said: "We're both looking at the longer game of 'if we both want to achieve what we want to achieve, which is to win races, to win championships, the best thing is to work together'.
"We wouldn't have finished P4 in the championship as a team if we didn't work as well together as we did last year.
"A big part of what we have achieved is because of how we work together, how we help each other, how we try and help the team.
"At the moment, it's only benefiting us in every way.
"I hope it continues because I just want to have fun and enjoy it and he does as well."
McLaren are hoping to continue their progress up the grid in 2020, and Norris says the team are trying to address their cornering issues of 2019 with the new challenger.
"Things aren't as different as what they were last year," he said.
"Last year was a completely different car, with a lot of mechanical problems.
"And you don't always hear about every problem that goes on in a team and in Formula 1. But we were kind of suffering a bit at the beginning of last year.
"And there was a new car. So, we were trying to get as much understanding as we could get.
"Whereas this year's car is much more of an adaptation from last year. It's just working on all of the areas.
"I [also] want to say I'm more confident in my own driving, because it's my second year in Formula 1, so I now feel a lot more confident.
"But also the team has done a very good job and [is] working on, particularly obviously the areas which we were not good [at] last year – that we were quite weak in.
"Which was almost every corner but there's still more specific corners, which we struggled in.
"So it's trying to work on those areas and, from the results I've seen, it's looking positive. It's going in the right direction, but we still need more to be really competitive."
Follow us on Twitter @Planet_F1 and like our Facebook page.