Norris U-Turn: Albon deserved a penalty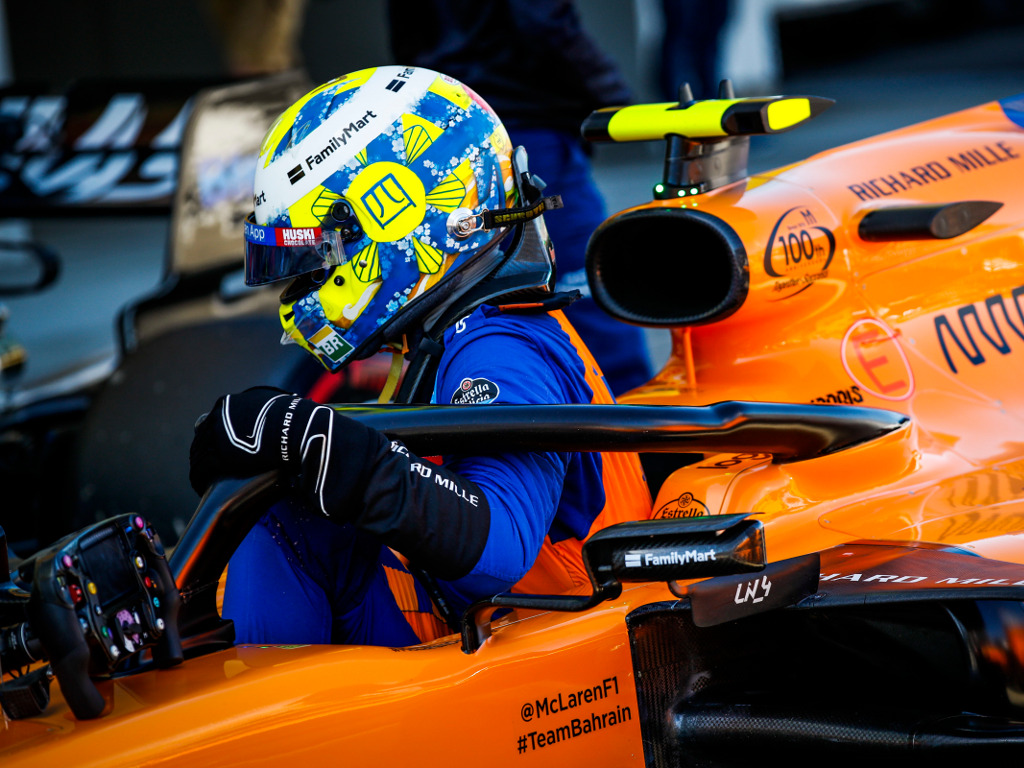 Lando Norris has backtracked on Alexander Albon's lack of punishment in Japan as, having looked at more footage, he feels the Red Bull driver did deserve a penalty
Norris and Albon clashed at the Japanese GP when the Thai driver came flying through from behind to pass Norris.
In the process he gave the McLaren a bit of a shove.
But while Norris initially felt the stewards were right not to penalise Albon, days later he says his rival did deserve a penalty for his manoeuvre.
"I think he should've got a penalty," he told Autosport.
"If he was a bit more alongside me, he wasn't coming in at quite the angle he was coming in at, and he made the corner, then I think it would've been fair.
"But considering he came from where he did, the angle he was coming at – he came pretty alongside, not rotated for the corner or anything – now I say he should've got a penalty."
Norris explained that his initial assessment of the collision was in part due to the fact that he had an issue with his brakes as the ducts were filled with pieces of debris from Charles Leclerc's Ferrari.
That meant he gave Albon the benefit of the doubt, something he has subsequently withdrawn.
"Initially after the race, my comments were obviously very nice towards Alex and everything, just because of the situation I was in.
"The brakes weren't working properly, I was about to miss the corner a little bit, or I had a slight oversteer as I was going into the corner.
"When I was in the car, I thought I had a gap, which I did, and when I went in this corner he was suddenly there.
"So, I knew he came from quite a long way back, but when I was driving he was just on the inside, it was very quick how it happened.
"I went straight off the track, I didn't know where he ended up. From when I was in the car, it didn't look like he went off.
"I didn't even think there was any contact between us – I don't know why.
"But then as soon as I watched it back, then it looked very different to how it felt.
"He came from a very long way back, the angle he came into the corner was very acute for how he was going to make it into the corner. He ended up with two wheels on the astro, and there was contact.
"I was more unhappy, after reviewing it, with what he did – because he made contact, he came from a very long way back.
"If I didn't have any problems with the brakes or anything, I'm 99.9% sure we both would've crashed, possibly been out of the race."
Follow us on Twitter @Planet_F1 and like our Facebook page.