Norris weighing up whether to take more risks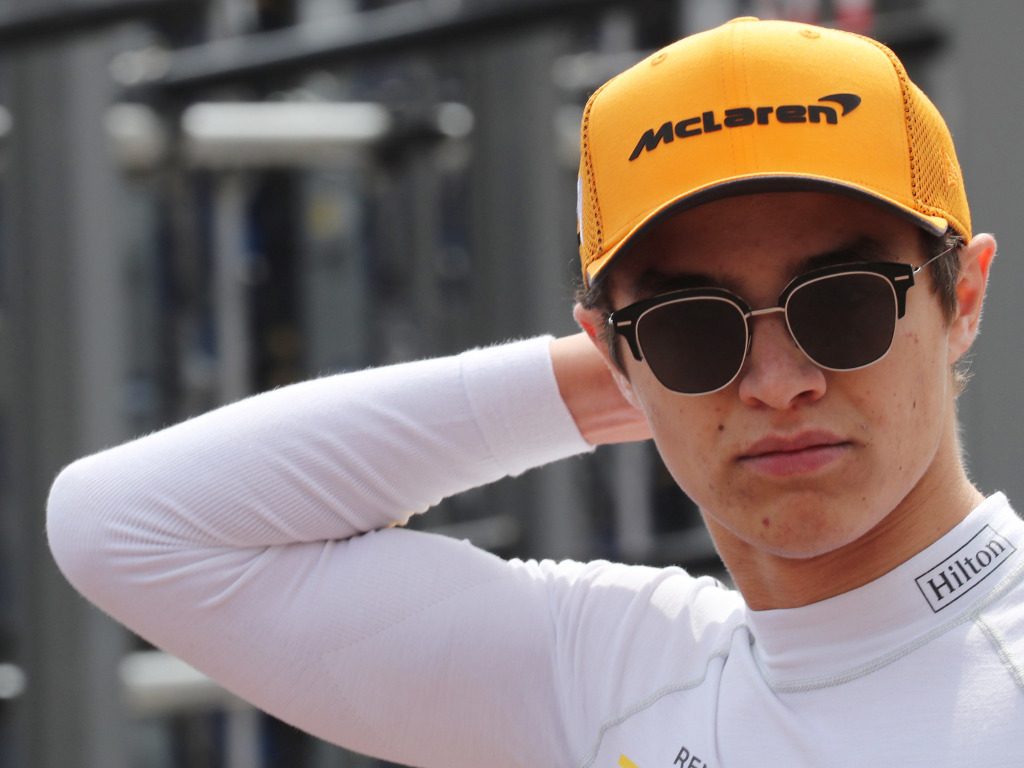 Lando Norris has said he will have a conversation with his engineers about whether a more aggressive approach is needed in a shortened season.
Formula 1 in 2020 should have comprised of a record-breaking 22-race calendar but the global health pandemic has ensured there will be a seven month wait for racing to resume.
Currently, an eight-race European calendar has been set in stone and will start in July and end in September. Between then and December, Formula 1 wants to get the new schedule up to 15-18 races.
Nevertheless, Formula 1 drivers are going to have fewer opportunities to impress this year and Norris is pondering whether 2020 will be the year of more risk-taking.
"I'm pretty confident there's going to be quite a few more races than just eight, I think there's definitely going to be more than that," Norris told Motorsport.com.
"That's [taking greater risks] something I need to speak through with my engineers and work out as a team what's best for us and what's best for me.
"There's obviously things I need to improve on anyway and I'm confident I can do a better job in, that's something more for Austria and when we know what our pace is like.
"If it was just eight races obviously you probably would take those few more risks but I'm confident that it's probably going to be more races than that, whether they will be flyaways or back in Europe I'm not too sure yet."
Norris has been keeping himself sharp over the extended break by taking part in various sim racing events across multiple platforms.
He is not expecting that to transform into a major advantage when actual racing does return.
He added: "They [sim racers] will have a slight advantage in some areas but it's not going to be night and day, you're not just going to see the sim racers do miles better than the guys who haven't done any sim racing.
"It's very small differences and it might be we get back into it a lap before or something like that but nothing else."
Follow us on Twitter @Planet_F1 and like our Facebook page.