McLaren's teenage sensation Lando Norris claims he will not seek help from Lewis Hamilton ahead of his Formula 1 debut.
Norris will make his McLaren debut in Australia next month, like Hamilton did 12 years ago.
But, set to become Britain's youngest ever Formula 1 driver, Norris insisted he barely even knows Hamilton.
"I'm definitely proud to be to be the youngest [British driver]," he told the assembled press at the MCL34 launch.
"I think it's a very big achievement, a cool achievement, to be able to say it and see it.
"But I haven't rung up Lewis – I don't even know his number – I haven't tried going out of my way to seek advice from people I don't necessarily know personally.
"I've always looked up to him as a driver. He is a driver I admire a lot because of how amazing he is. He is one of the best of all time.
"It's amazing and awesome for a driver to see someone like him and how good he is, how he works.
"It's not just British drivers, I think it doesn't matter if you're a British driver.
"I think me wanting to be the best I can, I just learn from anyone, whether it's from Carlos [Sainz], Fernando [Alonso] or Stoffel [Vandoorne], there's things I've learned from all of them which will help me improve."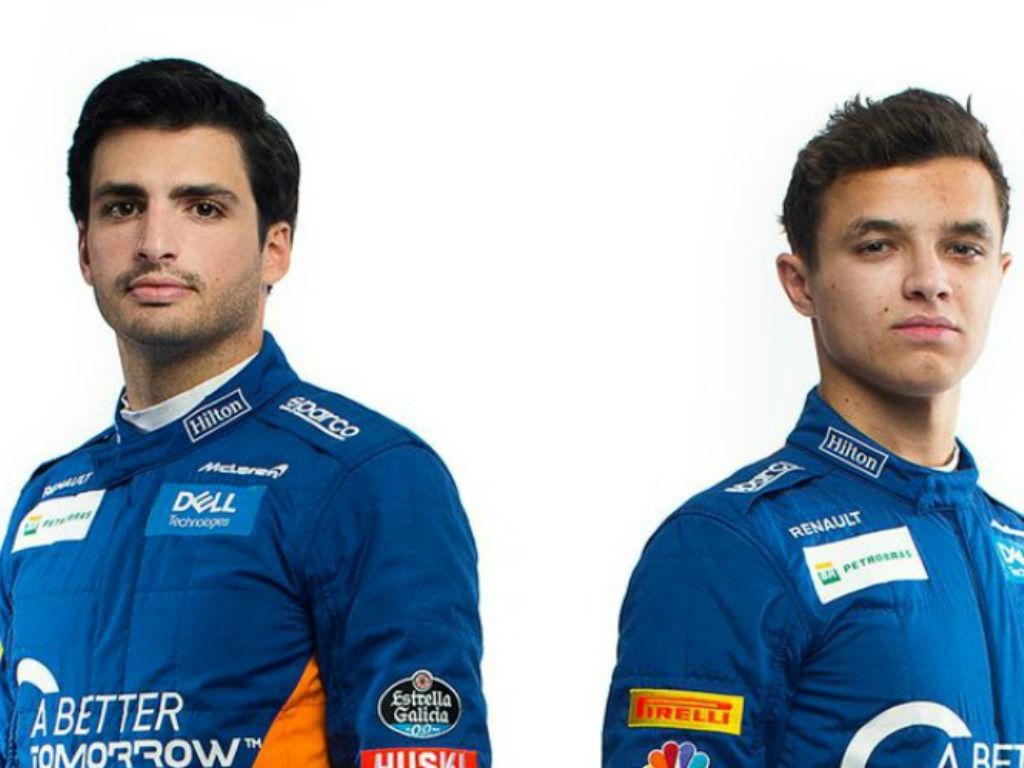 As a McLaren test driver for the past two seasons, Norris said the closest relationship he struck up was with Alonso.
"I got to do that essentially with Fernando," Norris explained.
"He's not British but you still learn from a driver's perspective: How he goes about race weekends, how he works, how he involves himself with the team, the engineers, everything like that.
"I knew Fernando on a much more personal level which was a good thing to do and I managed to learn and take a lot of things out of that."
We asked someone to take a photo of us on our first date ❤️ #MCL34 pic.twitter.com/H2COmIiU5P

— Lando Norris (@LandoNorris) February 14, 2019
Norris forms an all-new driver line-up alongside Sainz at McLaren, but the young Brit is more focused on sticking around long-term than with crushing his team-mate.
"I think any driver in the world wants to to win overall and that means beating any other driver," said Norris.
"But being hopefully a longer-term project with McLaren I think the biggest aim for myself is to progress and become a better driver. I don't think I can really say 'I want to beat this guy, I'll beat this guy'.
"At the same time I need to learn from Carlos. He has a lot of experience, years of experience, he will know more things than I do. He will know better in different situations what to do.
"I've tried and I've spent a lot of time over the winter to try and prepare myself in every area I can for this moment and for the races coming out.
"But there's some things you can't learn until you're actually on track and you're in that situation for yourself.
"So I will try and learn from Carlos. For both of our aims to win races and win Championships we have to improve as a team first and I think the most valuable thing that we can do is work together to improve each other and also improve the car to allow us to have better results.
"So for myself, it's to improve as a driver and at least end the year better than when I started."
Follow us on Twitter @Planet_F1 and like our Facebook page.