Not all drivers unhappy with bumpy COTA track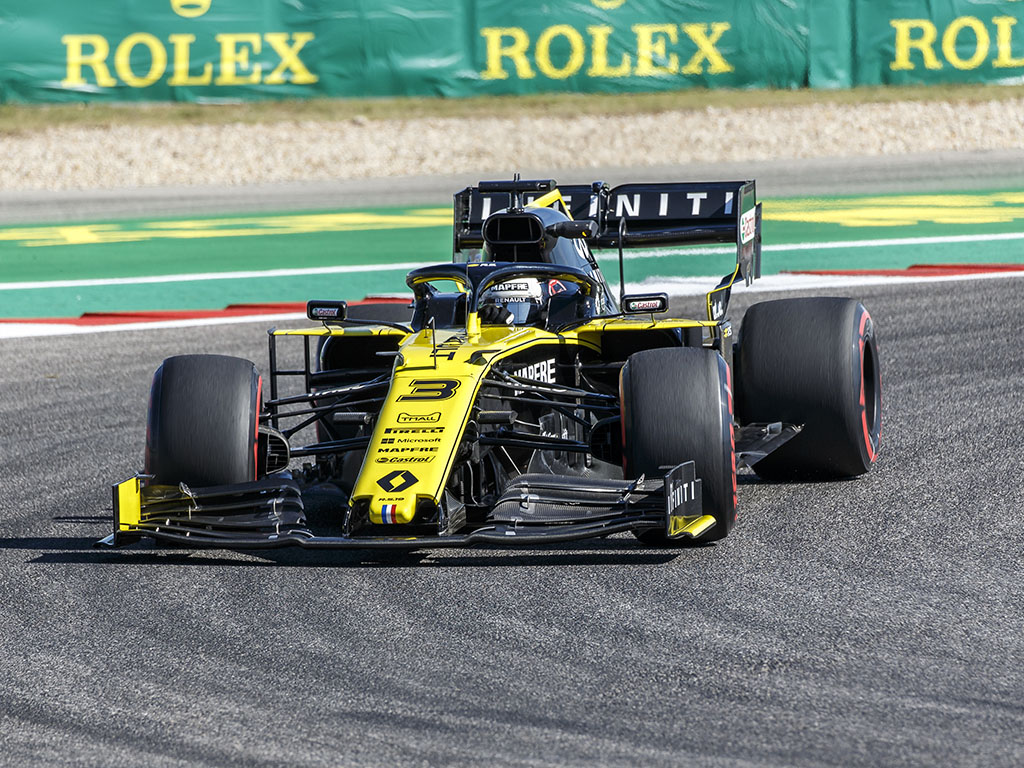 The bumpy nature of the Circuit of The Americas track has drawn many complaints, but some drivers are enjoying the challenge it brings.
There have been calls for the track to be resurfaced for next year's race as the current surface has sunk in many areas and led to some very bumpy rides over the course of the weekend.
Lewis Hamilton said he was left with a headache because of the track, while Sergio Perez labelled the bumps "unacceptable" and something that could lead to more accidents and crashes.
But, for the likes of Daniel Ricciardo, he enjoys the fact that the track is not in absolutely perfect condition.
"I actually prefer this than something that's perfect," said the Renault driver. "Then it feels like video games.
"Some corners are uncomfortable but it actually adds a bit of character and feeling to the circuit, and it keeps you awake.
"It's certainly challenging but it's a challenge. It's not like any other circuit.
"When we come to Austin, we know we're prepared for and you know that it's not going to be smooth sailing around here.
"Especially the modern circuits, some of them are kind of too perfect.
"So I like that this one has a few inefficiencies with it. It's fine, and I think there's not really anywhere which is really bad and we can't drive.
"The cars are all staying together, no one's fallen apart, so I think we're OK."
Ricciardo's team-mate Nico Hulkenberg also enjoys that COTA has a unique feel to it.
"It's not painful, but dynamic," Hulkenberg added. "You get moved around a lot in the seat.
"But I quite like it, it gives some extra character and flavour to the circuit. We have a lot of very smooth circuits and a couple of bumpy ones.
"It's different, it's not the usual bumpiness. The soil is moving, it's like a wave and 'dent' bump. It's specific.
"If you go off-line there's quite a few nasty ones where maybe on Sunday, you're flat out and in a straight line, there's nothing you can do.
"I remember a few years back I almost lost the car a few times there. Usually you don't go there until lap one. And hope it's good!"
Follow all the action from the United States Grand Prix with the PlanetF1 live centre