Pundits 'not sure' Hamilton deserves title lead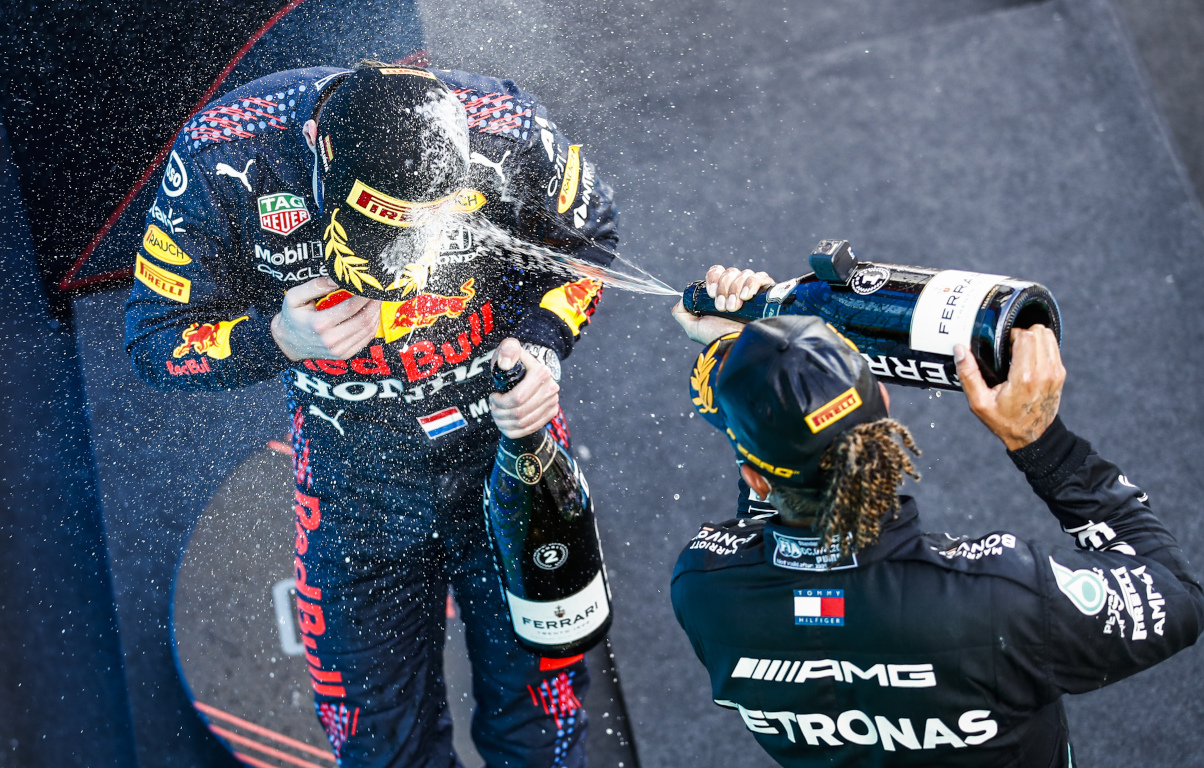 Eight points to the good in the title race, Lawrence Barretto says Lewis Hamilton may not deserve the lead, but he has "certainly earned it".
This year's championship has seen Hamilton face his toughest competitor since Nico Rosberg back in 2016, the last year he didn't win the World title.
The Brit's winning streak is under threat from Max Verstappen, who, if it weren't for two crashes in the last two races, would still be leading.
However, a DNF at Silverstone and P9 at the Hungaroring saw him lose the lead in the title race to Hamilton.
But does the Mercedes driver deserve it?
"I'm not sure he deserves it, but he has certainly earned it," said F1.com's Lawrence Barretto.
"Hamilton hasn't faced a threat to his crown like this for years, so he's having to push himself to yet another level – and grind out results – in a car that for much of the season hasn't been the best."
Most deserved, though, is not the criteria for winning a title says his colleague Greg Stuart.
"But for genuine bad luck," he said, "Max would have won in Baku and could have had a big result in Hungary – while there's then the thorny issue of Silverstone and that crash.
"Lewis, on the other hand, hasn't really had any serious issues this year that weren't of his own making.
"So I'd say on balance, probably not – but that's not how F1 works, is it?"
"…something happened that cannot be undone so quickly in the relationship between these two"https://t.co/mRkhCGx9he #F1 pic.twitter.com/tPtDxzS5oC

— PlanetF1 (@Planet_F1) August 16, 2021
The two are divided as to who is winning the mental battle between the protagonists.
While many felt after winning their on-track tussles time and time again it belonged to Verstappen, their British Grand Prix clashed changed that.
"Hamilton is using his immense experience to come out on top here," said Barretto.
"He's well-schooled in playing the long game, which is why when he went wheel-to-wheel with Verstappen in Imola, Portimao and Barcelona, he was the one to backed out of it to avoid them coming together.
"And in the aftermath of their Silverstone clash, Hamilton was relaxed whereas Verstappen appeared to crack under pressure, snapping at journalists when discussing the incident."
Stuart disagrees, giving it to "Max.
"That we've seen Lewis have to reach for mind games in this title fight – telling the media in Monaco that Verstappen had "a lot to prove" and reminding people of his stats, and then that qualifying out-lap moment in Hungary – says a lot about the level of challenge Verstappen is giving him this year.
"And I never think Lewis is at his best when he gets into those sorts of games."