'Nothing scary about W14 updates but I can't imagine anything slowing us down either'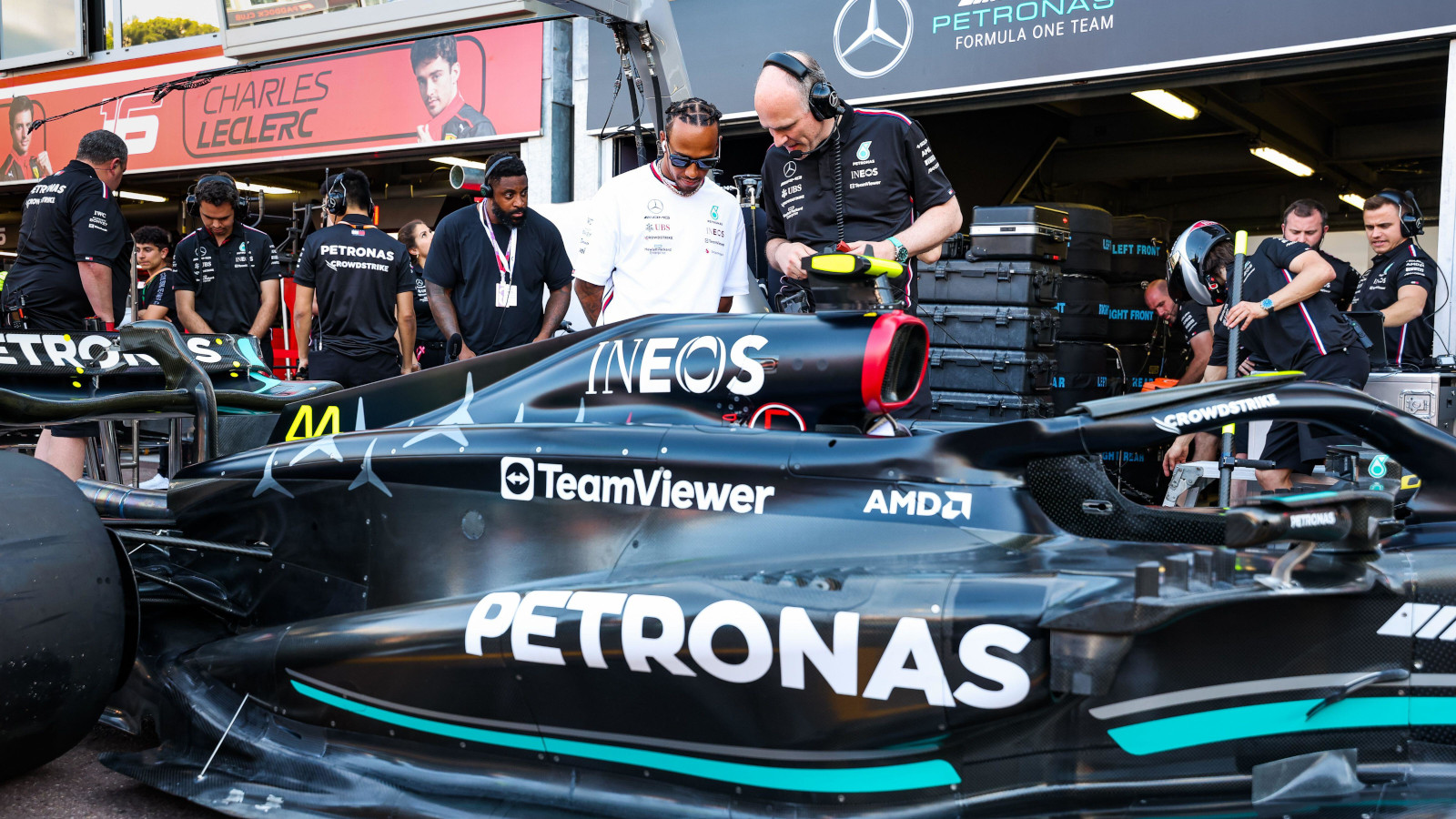 Ahead of Mercedes' first run in the revised W14, it is being reported the changes – at least on paper – are worth a "few tenths of a second per lap".
50s down the road from Max Verstappen at the season-opening Bahrain Grand Prix, Mercedes motorsport boss Toto Wolff declared they probably wouldn't win a grand prix unless the team took radical steps with the W14.
Those steps will finally make their on-track debut at this weekend's Monaco Grand Prix where Mercedes showed off a heavily revised W14 in the pit lane on Thursday.
The most notable feature are the new sidepods, Mercedes have done away with the zero-pod with the sidepods no longer collapsing in but rather bulging out. The cooling layout has also been changed from a narrow slot to a square-shaped intake. There is also a front suspension and a revised floor in the mix.
It is, according to Auto Motor und Sport, worth a "few tenths" per lap.
"On paper," says AMuS, "the B version, which is complemented for Monaco with a rear wing for maximum downforce, promises a progress of a few tenths of a second per lap.
"But what the wind tunnel announces must first arrive on the race track.
"The drivers are already familiar with the new package from the simulator – and have judged it positively there. And who knows: if the completely renewed Mercedes actually gives them more confidence, then maybe there's more to it than the paper says."
Hamilton told the media on Thursday that he's "really encouraged" as, after a time of questioning about which path to take with the car's design philosophy, they now know "exactly" where they're going.
"Last year we were a little bit lost in terms of how to fix the issue that we had," he said. "I feel like the team now have a much… they have a north star, they know exactly where they need to go and we're working on how to get there.
"But yeah, the amount of work has gone in is incredible and I'm very, very grateful for the hard work. I've been so excited to get in the car and feel these changes and I feel that hopefully puts us on the right path now to progress forward and try and catch the guys ahead."
PlanetF1.com recommends
'Key' and 'pivotal' factor revealed in Lewis Hamilton's Mercedes future
Mercedes' new-look sidepods; inspiration, even convergence, but NO copying
His team-mate George Russell is also hoping for the best given he "can't imagine" it getting any worse.
"There's nothing scary about these updates or anything like that, but I can't imagine anything slowing us down either," he said as per motorsport-total.com.
Adding that Mercedes "can't learn much from a race weekend like this", he said they have to "be careful with what you learn and start again from scratch in Barcelona.
"You could say that purely technical updates work better on the real track than in the simulator because they give you more confidence in the car. So we'll have to check that again next week."